Printer VIP
Platinum Printer Member
Joined

Oct 27, 2005
Messages

3,481
Reaction score

1,084
Points

337
Location
Printer Model

Epson, Canon, HP... A "few"
Never thought I'd be posting in the 3D printing forums but here I am, cap in hand, eating my words (enjoy it while it lasts!)...
I've found myself digging out my i1 Pro1 profiling tool but am getting very frustrated with the limitations and poor design of the profiling jig that holds the i1 Pro unit and
(allegedly)
allows you to scan across the target.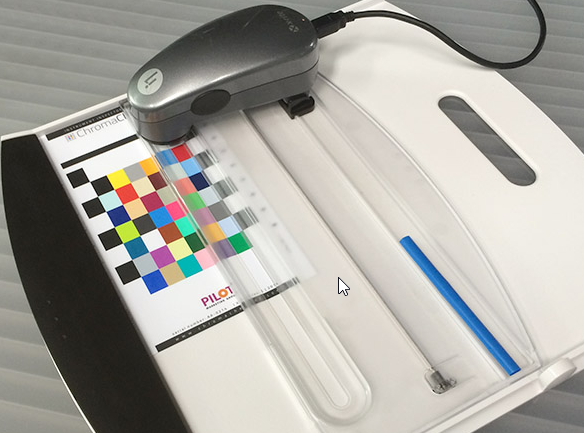 The unit that I have is limited in that it can only handle standard size targets and not allow targets that have been created to take advantage of more of the A4 format so the slot that you see above is about 5cm (2") too narrow for the targets I'm trying to use... Add to that the i1Pro unit regularly scrapes across the target which causes errors when reading the target so I'd like to get something that does a better job of holding the unit so it can scan.
One improvement I've managed to create is to switch the holder to a drawing board rather than the flimsy plastic backing base so something that would run along a drawing boards slide ruler would be very welcome..
Don't know if there's already something that out there or that could be adapted but I'd really like to be able to breath some more life into this thing rather than having to invest in another unit when this one would work fine if it wasn't for the issues above.
Anyone got any ideas, suggestions, etc...?