Joined

Jan 20, 2019
Messages

35
Reaction score

32
Points

60
Location
Printer Model

Epson 3800
Thanks for the feedback everyone. Not had chance to move this forward this weekend, but a thought (and question) did occur to me, and it was regarding when I initially filled the cleaning cartridge.
Here are the instructions I received when I bought the cartridges (from Marrutt) they assume that the cartridge is being filled with ink, rather than cleaning solution: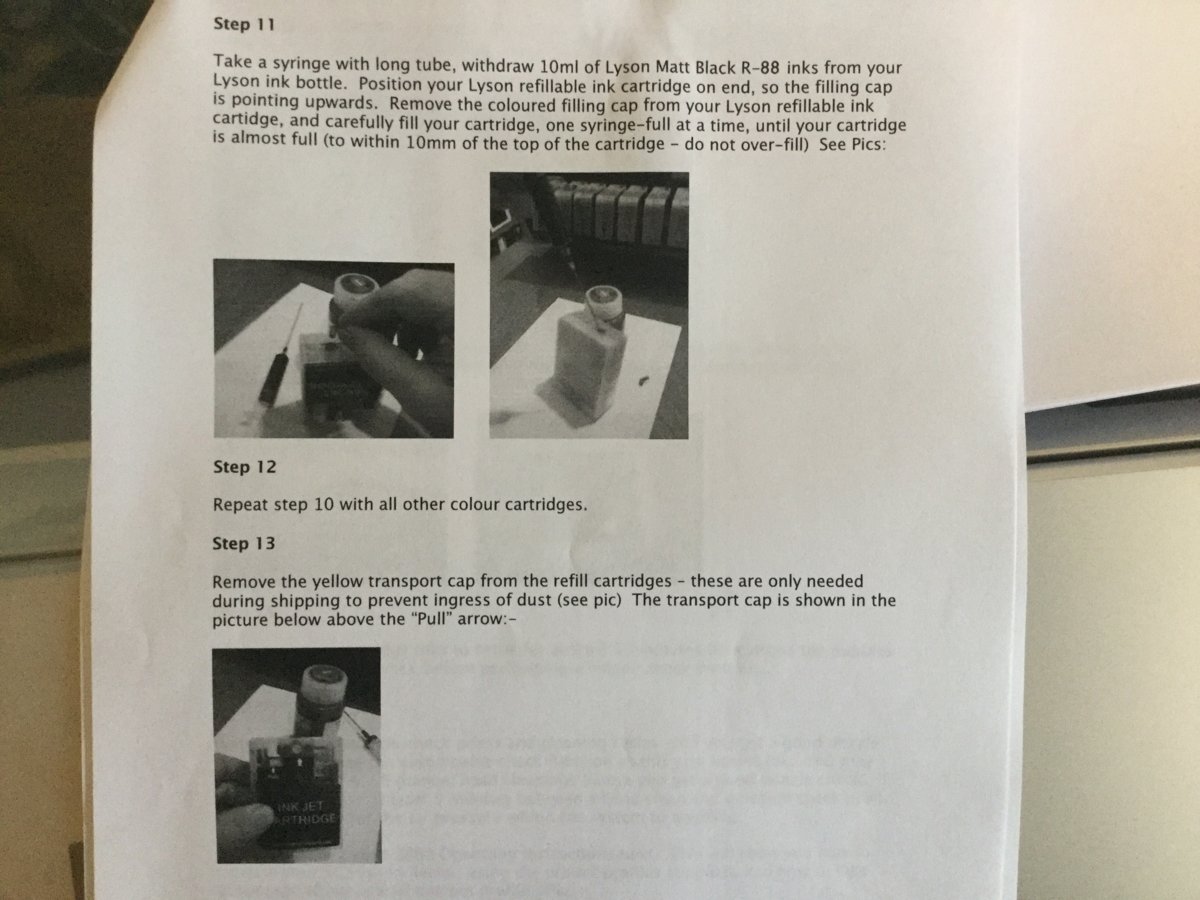 Step 14 goes on to say put the cartridge in the printer etc etc.
Now, here's my question. I've read elsewhere about having to "prime" the cartridge, by drawing some ink out before fitting. I didn't do anything along those lines. Am just wondering if there is air in the line or damper, and perhaps that might be why I've not seen anything from the Magenta line.
Alas I don't have a black light, and amusingly I then found myself learning all about how you can (maybe) rig up your smartphone led light to become one by taping over the led and using marker pens. But then it depends on the smartphone, and... another rabbit hole to descend down! So, I've not pursued that line of enquiry yet.
I'll post back when I've done some more investigating.