Joined

Mar 9, 2023
Messages

2
Reaction score

1
Points

5
Printer Model

Canon i9950
Hi all,
Trying to get a i9950 working after replacing the print head due to a 5 amber light error code, printer has been sat in a box for probably 8 or 9 years.
I have fitted a replacement print head that I grabbed from Amazon for £34 & some 3rd party cartridges.
The print head looked fine but had a strong stagnant water smell so I assume its been washed out before or something?
There were also some little orange balls like mould around a couple of the nozzles so cleaned them off with some cotton buds.
I have run a basic head alignment & printed out the suggested test page, only 3 out of the 8 of the columns were faintly visible.
After proceeding the printer failed the automatic part of the alignment so I held the reset button next to the power button as instructed by the status monitor.
I then ran the clean operation 3 times, the deep clean once & printed another test page, which came out faint & streaky with only the same 3 colours visible.
After running a few more clean operations I'm not getting anything at all from a test page.
I managed to get the printer open & have had a look at the underside of the purge unit & it doesn't look like the 2 black tubes have become disconnected.
There are 2 sort of white nozzles? on the back of the motor looking thing near the purge unit with a small amount of ink in them but I don't know if that's related?
While the printer was open I decided to rinse out the 2 filters that sit on top of the purge unit & clean the little fins at the top of the purge unit.
After loosely putting it back together I'm still not getting anything on the test page.
If I look inside the printer I can see that one of the pads on top of the purge unit has a small amount of ink in it & one has quite a large amount in it after that last test page.
Should I return the print head or does it sound like a purge unit issue or is it something else?
If anyone has some suggestions or ideas I'd really appreciate it, would hate to have to throw this beast of a printer away after all these years.
I have attached some images below to help illustrate some of my points.
Thanks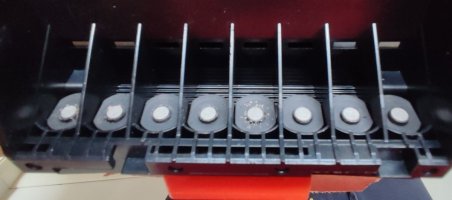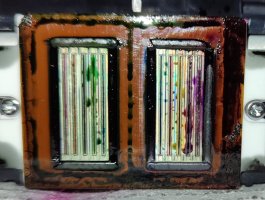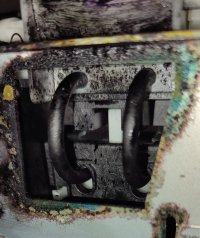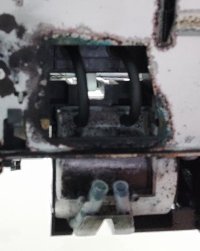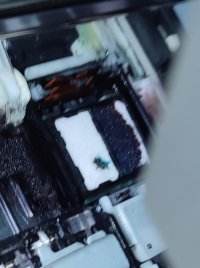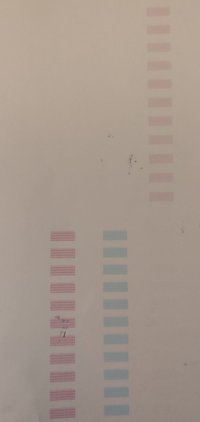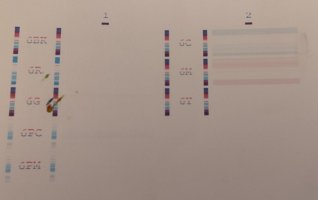 Last edited: