The Hat said:

Ive had to switch to using a magenta tint instead of the usual black one because it was out-putting to much GO
and the prints had little puddles (bubbles) on them, its surprising how much you can output.
Was this on the ix 4000? I don't understand because when using all the carts in the printer that any one colour affected anything. Did you use a rip to print the GO or did you just print the same photo with GO in every cart?
I got those little puddles too when I tried a third coat of GO on 100% opacity.
I haven't done any more testing yet but I have done a fade test by putting GO over sections of a dye print from the pro 9000 done on the Chinese paper & the fading seems to be the same over the whole print. The print has been hanging up naked for about 6 weeks facing a west window with very minimal late diffused afternoon sunlight.
Top shot is pigment ink bottom shot with dye ink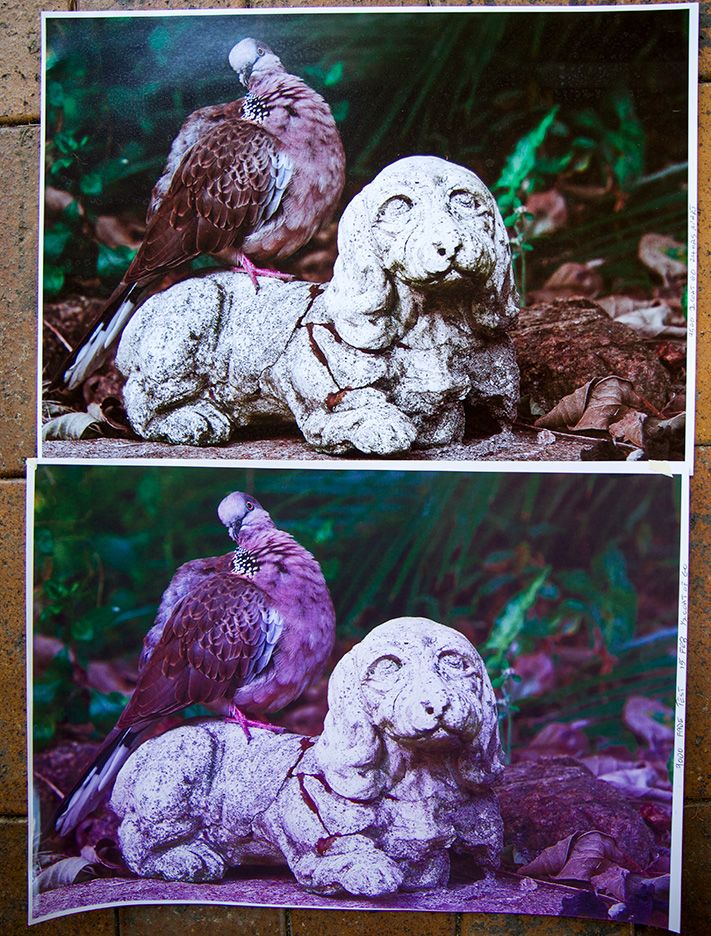 Here's roughly where it had one coat of GO at 100% opacity