Printer VIP
Platinum Printer Member
Joined

Dec 27, 2014
Messages

5,738
Reaction score

6,827
Points

353
Location
Printer Model

L805, Pro7600, WF2010,ET8550
How does the spectral composition of a gray look like , here is a plot of a very old photographic gray card from Pentax and a gray patch printed with CMY inks on a L1800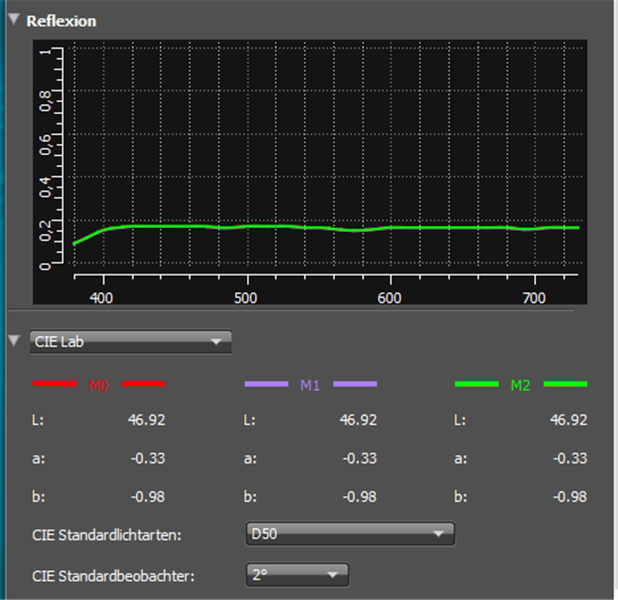 The spectral response to light is equal at all wavelengths, a graycard like this looks gray under all light conditions since all colors are reflected with the same intensity dimmed by the gray paint. Such a paint is a mix of plenty different pigments, small bumps are visible, and there is a slight fall off at the blue end.
A gray printed with CMY inks looks like this: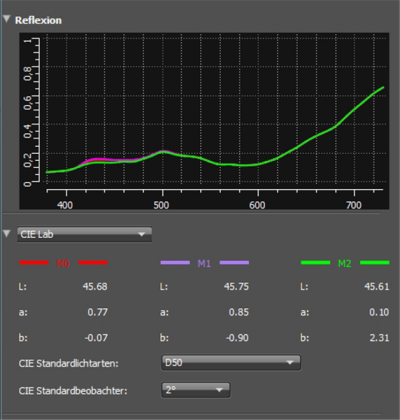 The luminance at L=46 is almost identical but strong spectral bumps are visible, and this gray print only looks equal to the above gray card if viewed at the specified white point color temperature - D50 or 5000K in this case. The spectral response differs very much by wavelength, and if you view this gray under different light conditions - daylight - lamplight - it'll change its color tone. This is the reason why it is not recommended to use a CMY mix for gray, it would be much better to have a real neutral base of gray inks and just using CMY colors for small corrections and adjustments of the color response, this is the main reason to introduce gray inks in photo printers improving the situation. Light magenta or light cyan is no remedy in this situation.
I may add some spectral plots with pigment inks and a gray ink later