Printer VIP
Platinum Printer Member
Joined

May 29, 2007
Messages

2,515
Reaction score

1,189
Points

313
Location
Printer Model

Epson SC-P800,WF-7840,XP-15000
Yesterday I found some time to experiment with pigment ink in my Epson XP-15000.
It is known Epson printer can deal with both dye and pigment ink even the smallest 1.5 pl droplet size printers like the Epson 1500W. For this experiment I used CMY pigment ink for the HP printer (bubbljet compatible pigment ink, so it can be used in both HP/Canon/Epson printers alike), OCP LK (gray) pigment ink, mixture of 20% Ocbestjet PK + 80% OCP PK (this is by experiment proven mixture to mute down the overly glossy PK of the OCP PK) and for Red I used a mixture of 20% HP Y and 80% Inktec Powerchrome M.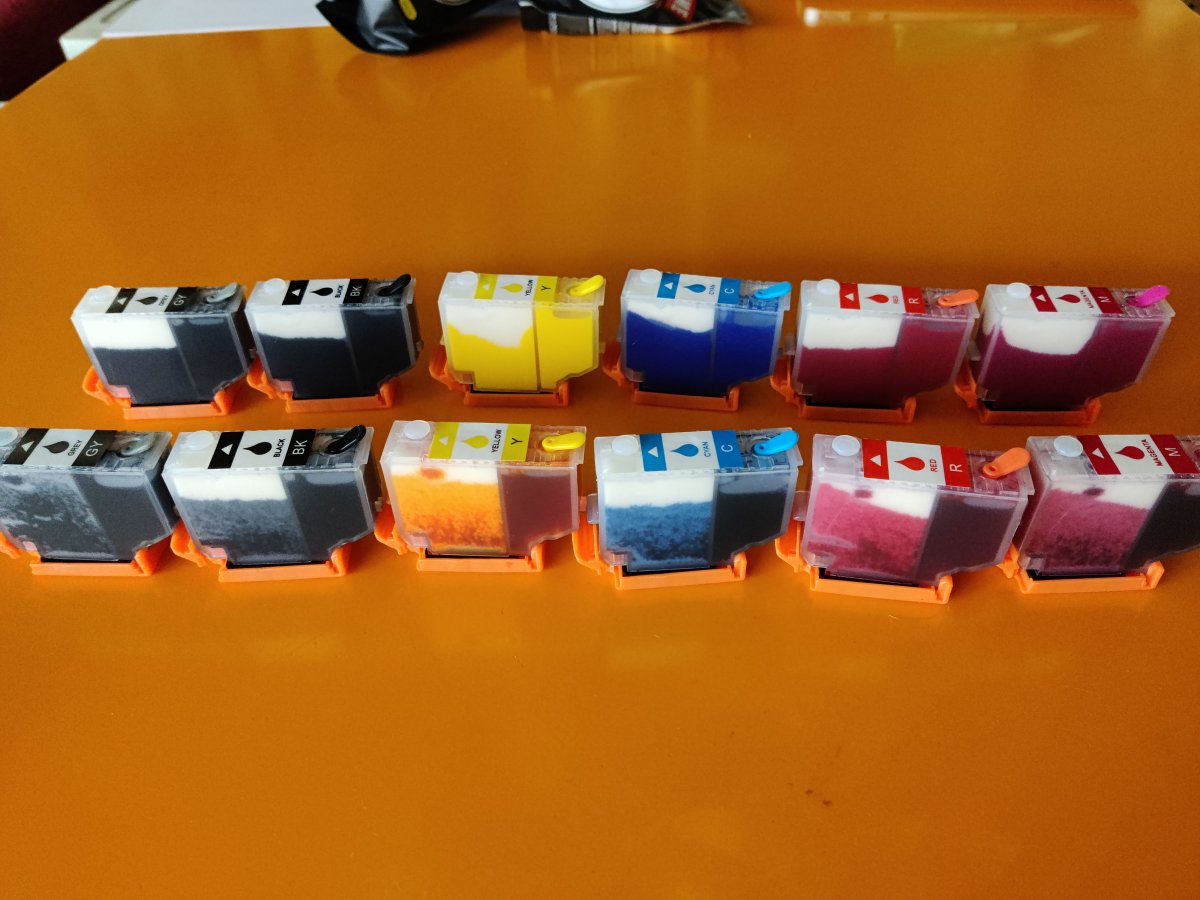 Front set of cartridges: dye, the row behind: pigment ink mix. You can clearly see the difference of the opaque pigment ink with the transparent Fujifilm Dye ink mix taken out from the printer.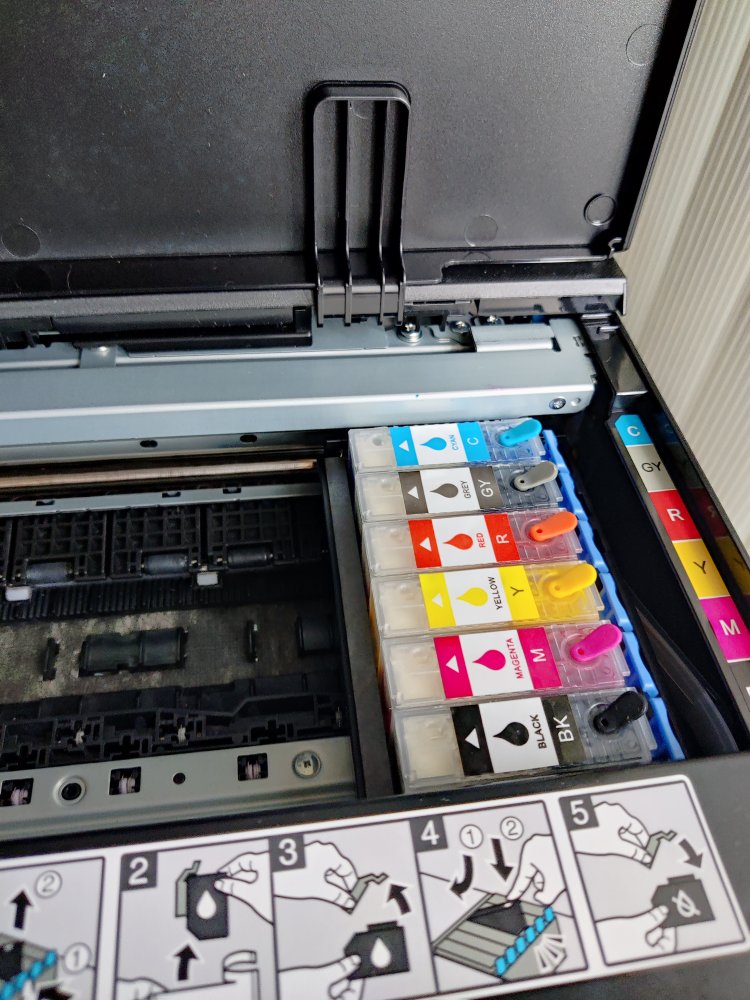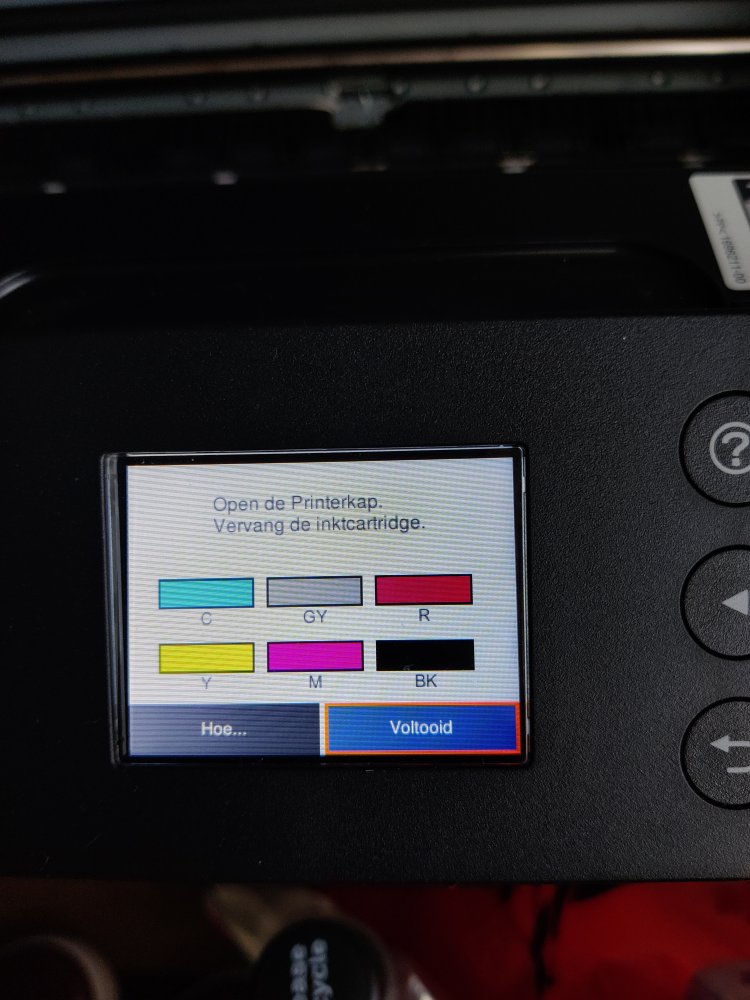 After making a custom profile I compared it with the prints with both the Epson SC-P800 printer (Ocbestjet K3 pigment) and the XP-15000 printed with dye ink (Fujifilm Dye Ink Mix).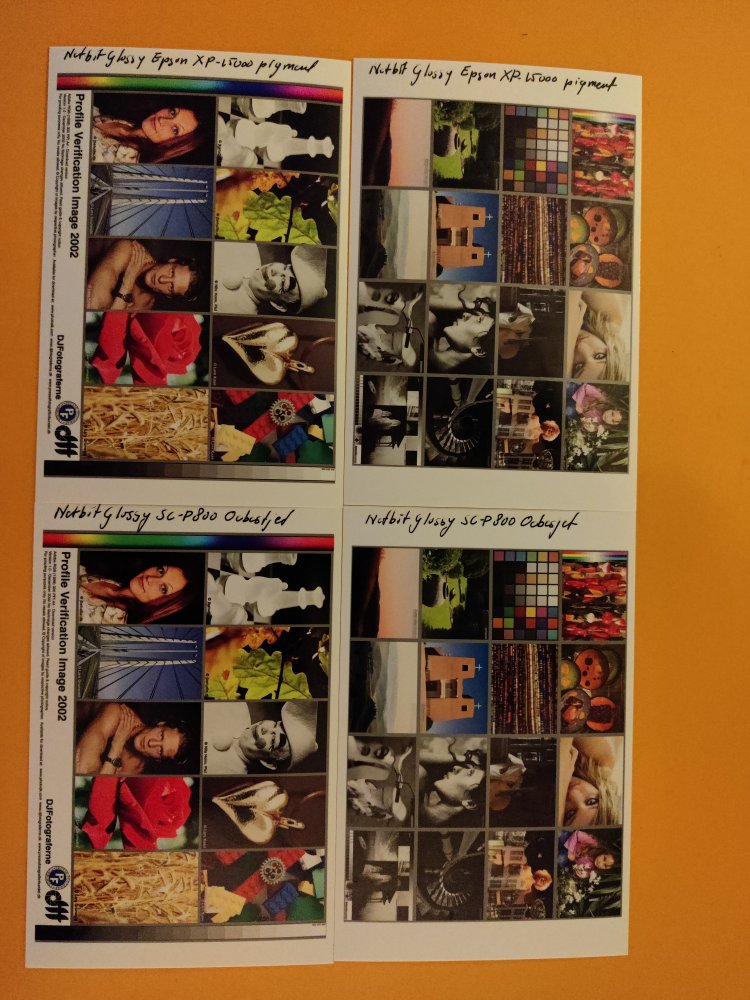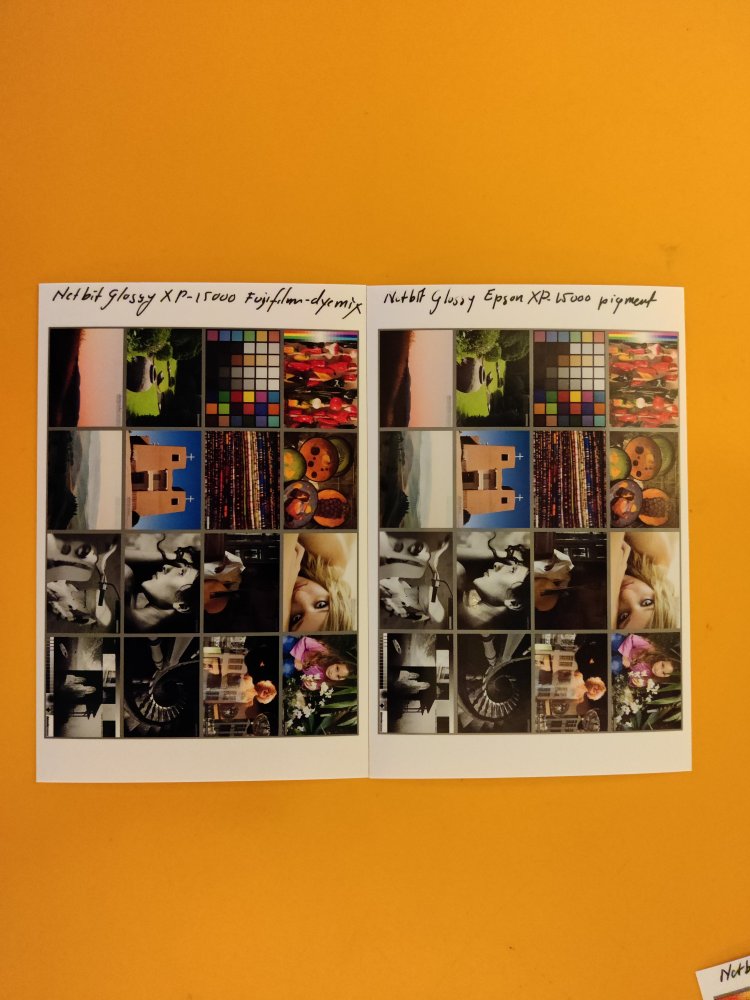 As you can see: it works very well, but the pigment ink prints are a bit dull compared the bright and vivid colours fo the dye ink prints. Also the gloss differential is suboptimal compared to the Epson SC-P800 Ocbestjet K3 ink (probably because of the lack of the LLK ink that is used as a kind of gloss optimizer) and more bronzing too. I think the solely usage of pigment ink would be on matte papers and refill the PK cartridge with darker matte black to obtain better blackness. Dye ink will yield much more vivid and brighter pictures with more contrast and glossiness, which was expected.