When I try to fill the 4 color pigment oem ink to L655, I notice the profile seems like similar to the original T774pigment +T664 dye. (Matte media type)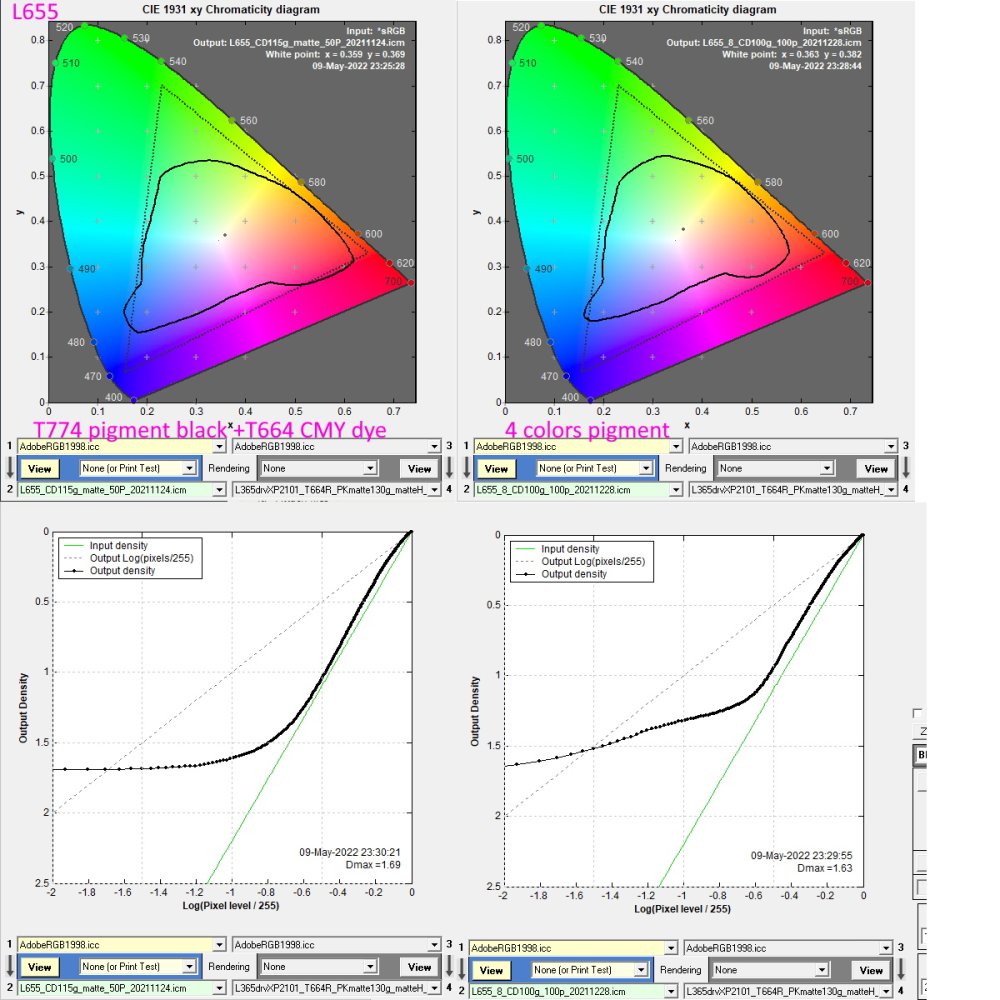 But seems different to the 4 dye inks printer, I am wondering if they can works better on 4 dye inks model?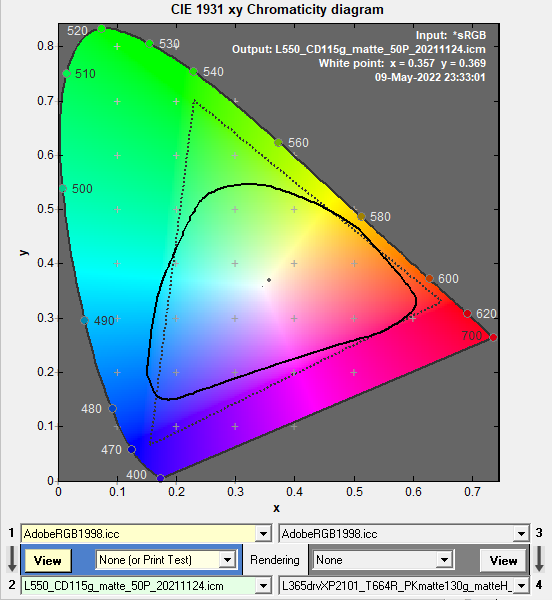 But unfortunatly I can't find any PrecisoinCore based model came out with 4 dye inks.
I tried the similar age WF2650( DuraBrite Ultra & the same 400/128x3 nozzles) driver, it works on L655. But seems like the same behavior.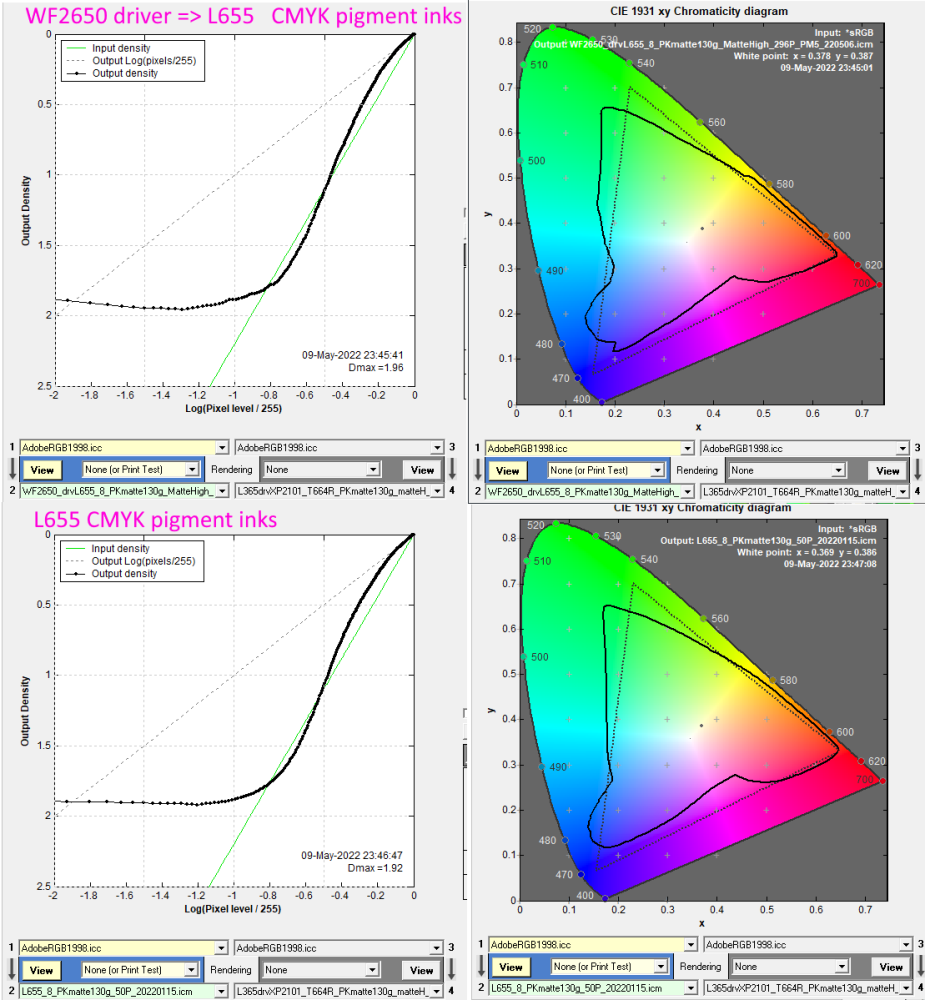 Most of the Ecotank based on none PrecisionCore , usually came with 180/59x3 nozzles.
It's also very frequently seems on XP & some WF models
I am curious about the different behavior between ink, printer & driver.
I get a cartridge model XP-2101(180/59x3 nozzles), flash to chipless fw. It's compatible with other ecotank & some XP models driver easily.
So I can change the different inks quickly like
@Ink stained Fingers
using WF2010.
The test would based on the same cheap 130gsm Coated Art Paper, driver media type as matte or Inkjet paper.
Select XP-2101(original Pigment black + CMY dye)as target printer, XP-2101, XP-245(original Claria Home dye) & L365 (Original T664 dye) as drivers.

Start with T664 CMYK dye inks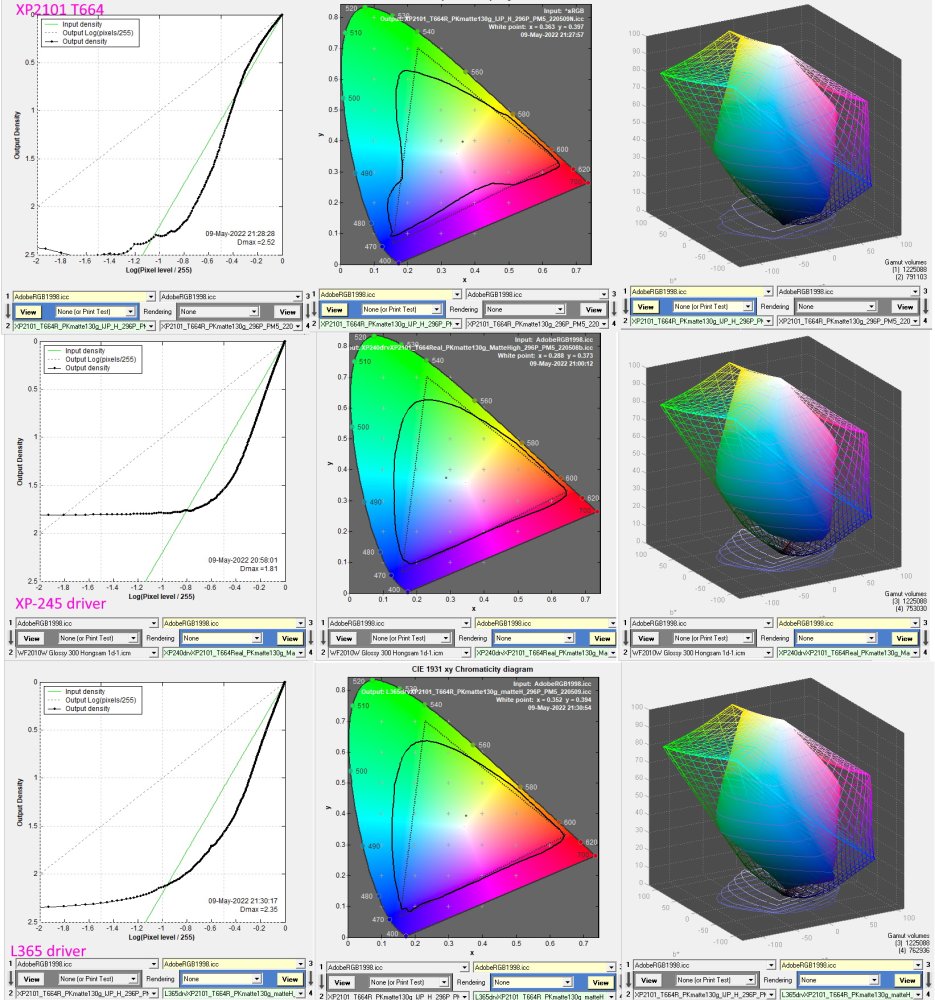 Just finish print on T774+T06G (All pigment), would update test results tomorrow.
Last edited: