Printer VIP
Platinum Printer Member
Joined

Dec 27, 2014
Messages

4,862
Reaction score

5,797
Points

323
Location
Printer Model

L310/805/1800, Pro7600, WF2010
I have shown above that the gamuts of the inks under test don't vary so much on the same paper - the Koala Glossy 240gr in this case.
I'm now comparing how the gamuts look for the same ink - Epson 106 - on the 2 different papers in this test - the Koala cast coated paper and a Ebay Glossy 240 PE/RC paper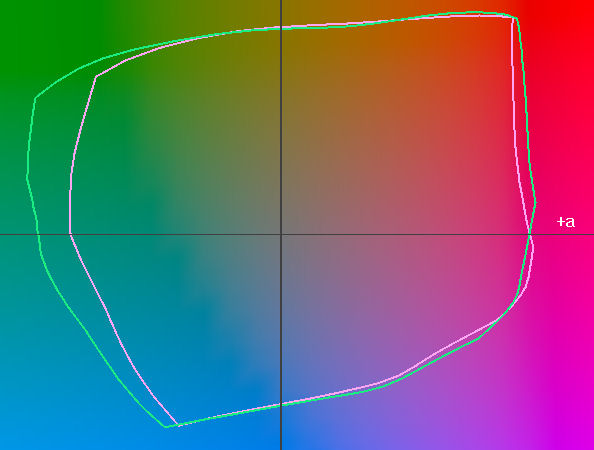 The gamut for the PE paper is wider into the green - cyan - blue range - with the green line in the above image, the gamut on the Koala cc paper is smaller.
This is about the same situation for all other inks - their gamut is similarly wider on the PE paper than for the cc paper. This is an effect I'm observing with about all PE papers - their gamut is wider than on a comparable cast coated paper. These PE papers are typically more expensive - specifically the OEM papers by Epson or Canon. But it's not just the gamut which makes a difference with these papers - the gloss is more uniform on the PE papers and their feel with the non-paper like backside is different, and the unprinted paper white looks different as well.
When you look into online shops for papers and printer consumables you will regrettably not always find information about the papers which are offered - whether they are cc or PE type papers. You can go by the price - cc papers are priced more at the budget level - e.g. betwenn 5 ct to 20ct for a A4 sheet , prices for PE papers are about starting at 20ct going up to 1 € , the Aldi/Sihl PE type paper is not on the market anymore since years by Aldi directly, it was running at 16ct in the online Sihl store recently. But it is quite possible these days that prices will go up - paper shortage - price hikes for raw chemicals etc.
Last edited: