Joined

Feb 8, 2019
Messages

24
Reaction score

25
Points

48
Printer Model

Canon Pro1000, Prusa I3MK3
Well, I finished my new Octoprint box using a RPI2B (had one around), built a case for it, and have it running off the 24V printer power supply. I added two big LED lights to light up the printer bed that I can control from Octoprint. Here are some pictures. I designed the case using Alibre. Oh yes, the printer is a Prusa I3MK3S.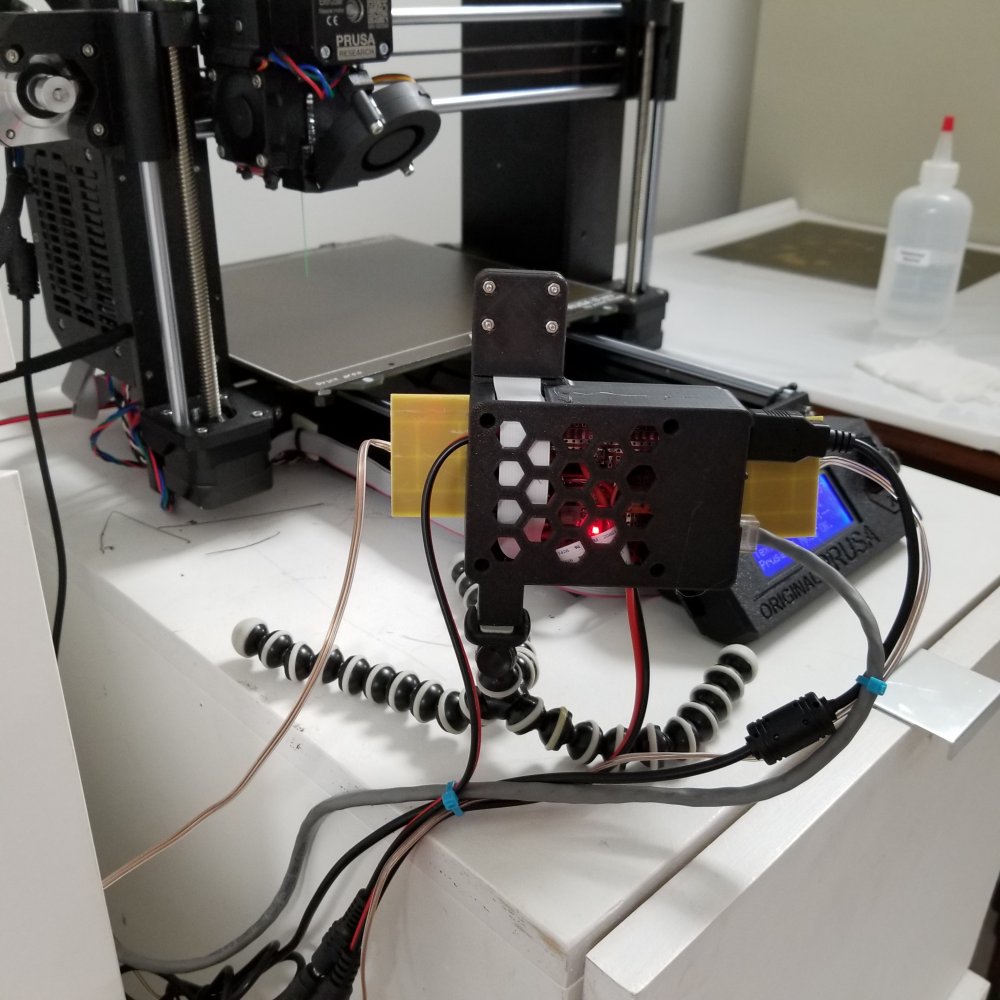 The tan things on the side of the box are the LED lights fastened on with hot glue, and the little light inside is a 24V-5V converter. The little box on top is the camera. I used a custom HAT prototype board to mount the converter and a darlington, and a relay to drive the lights. I had an old flexible tripod that I mounted the whole thing on. That way, I can play around with the best place to put the thing.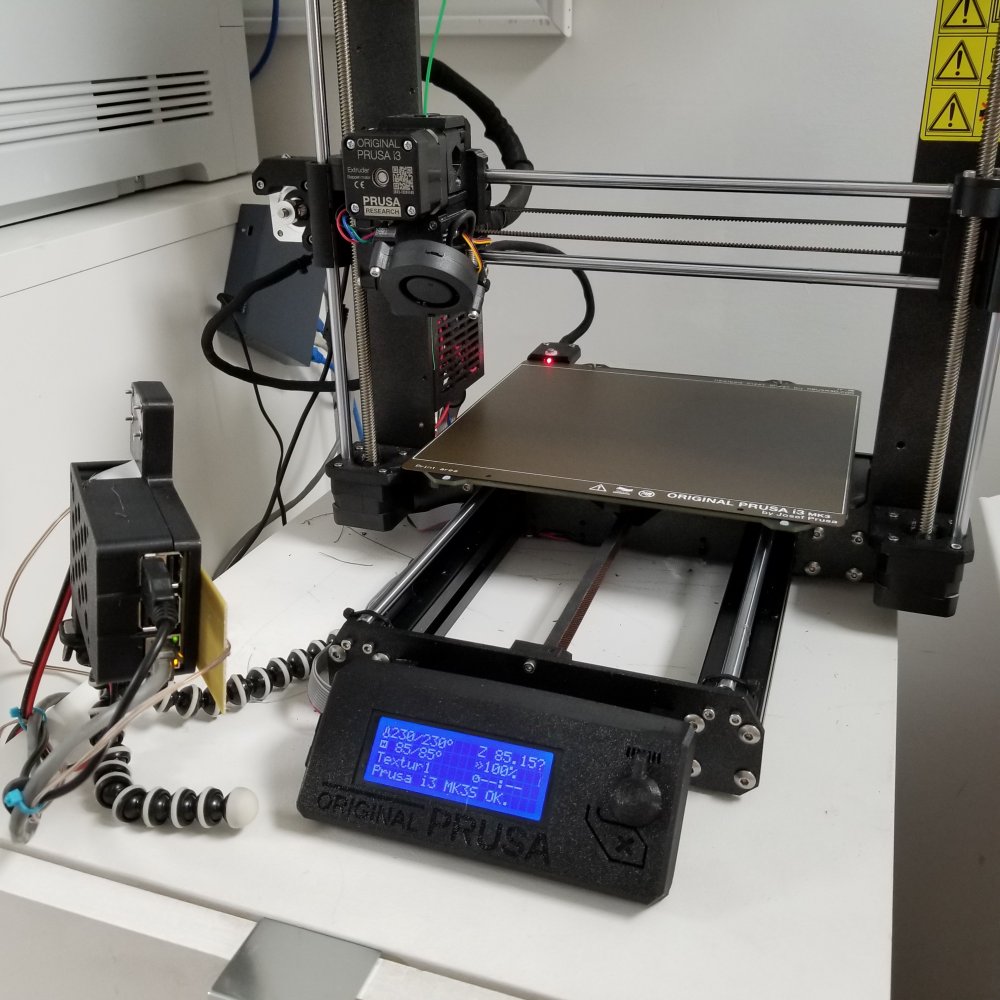 Another pict. The gray box in the upper left is an Ethernet switch that drives the Octoprint, plus 2 printers (the laser printer seen above, and a Canon Pro-1000).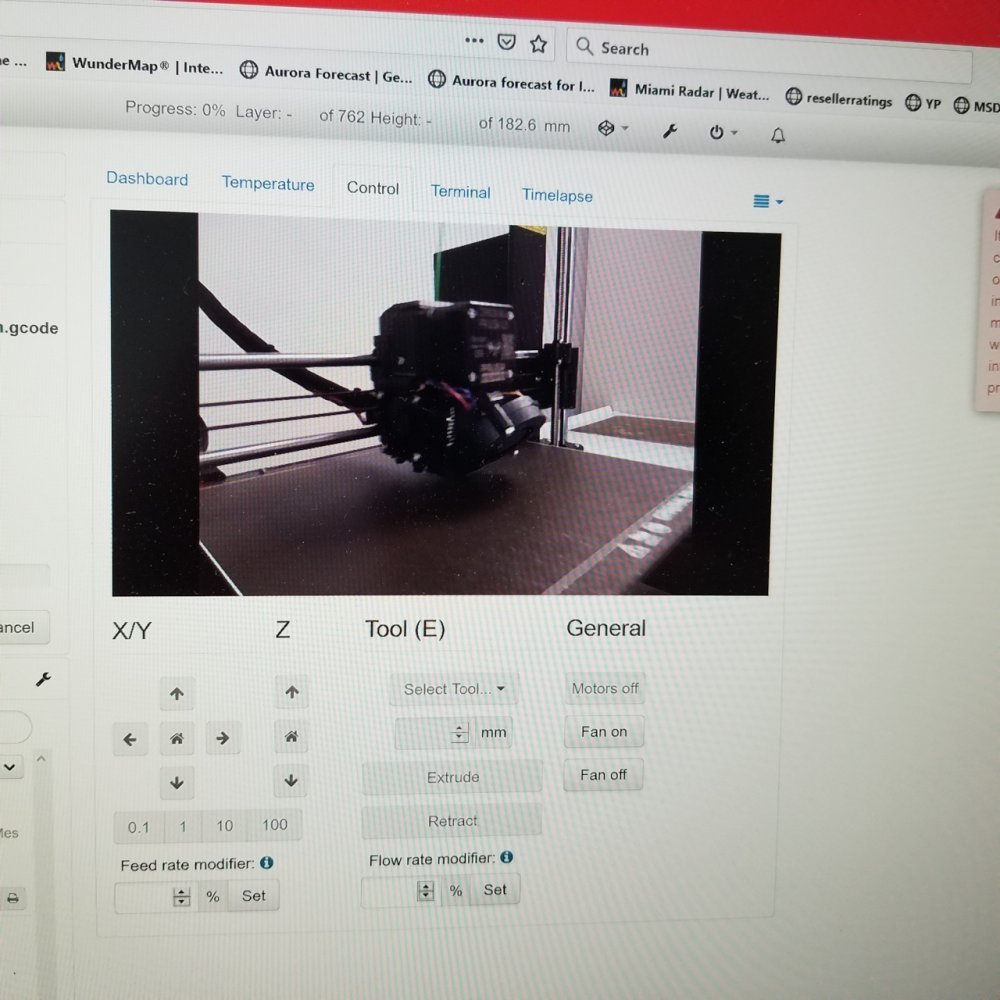 A screenshot of the Octoprint control panel showing the camera. I forgot to turn the LED lights on, but they light up the bed fairly well.
Octoprint is great. No more SD cards. I used a RPI2B 1) because I had it, and 2) it doesn't draw much power so I could run the whole thing off the 24V printer power supply.