Printer VIP
Platinum Printer Member
Joined

Jan 18, 2010
Messages

15,329
Reaction score

8,468
Points

453
Location
Printer Model

Canon/3D, CR-10, CR-10S, KP-3
I managed to get a direct extruder drive for my KP3 printer, so to test it out I printed a food clip in PLA first then used the Flexi filament second..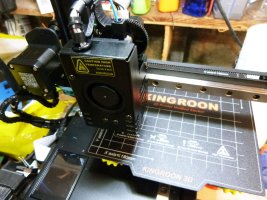 click to enlarge..
I used the settings for the PLA 50c bed and 215c hot end, then reset it to 65c bed and 260c hot end, the PLA worked out fine but the Flexi filament was just a disaster.
I only used the food clip because I didn't have anything else suitable.
I printed both clips one after the other just to be able to compare the results, I needn't have bothered, The Flexi filament just come out in bits of fluff and string, but it didn't clog up the nozzle, so I was able to print PLA later without having to unclog the nozzle..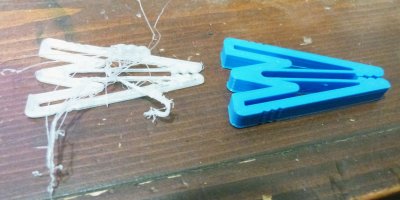 I'm going to have another go a PETG later. It might work out a bit better.. Scratch one roll of Flexi filament, it's not worth the bother using..