Joined

Aug 12, 2019
Messages

9
Reaction score

1
Points

11
Printer Model

IPF6100
Hello!
I recently bought a used IPF6400 and have now tried to connect it to my Macbook Pro (2017, High Sierra 10.13.6, 2,8 GHz, 16 Mb memory..) without success. I have installed the driver (version 4.80) and the photoshop plugin (which for some reason I cannot find in the newly bought Photoshop CC2019). I look in Photoshop in the "Export" and "Automate" section of the "File" menu where I think the plugin should be located but no luck.
The location or whereabouts of the plugin is currently not my main concern, my question is rather, what I am doing wrong, why the printer does not print at all. Somehow, the computer does not seem to communicate with my computer (but it prints very nicely from and old 2011-macbook pro, then without the plugin but from the print menu in photoshop.
I attach some screen shots to show what the settings tell us. Any help is highly appreciated.
Thank you.
Best wishes . /Felix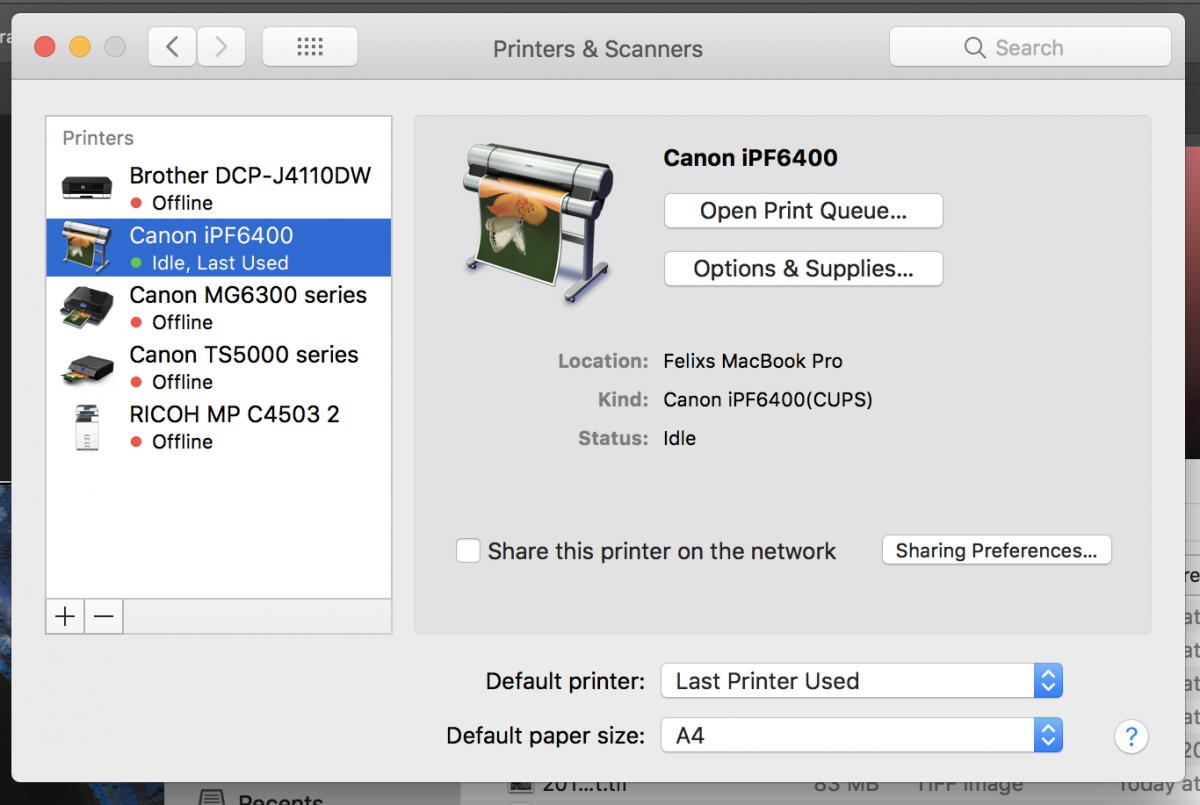 The printer shows a green light. Does that necessarily mean that my computer recognises that it is connected to the IPF6400?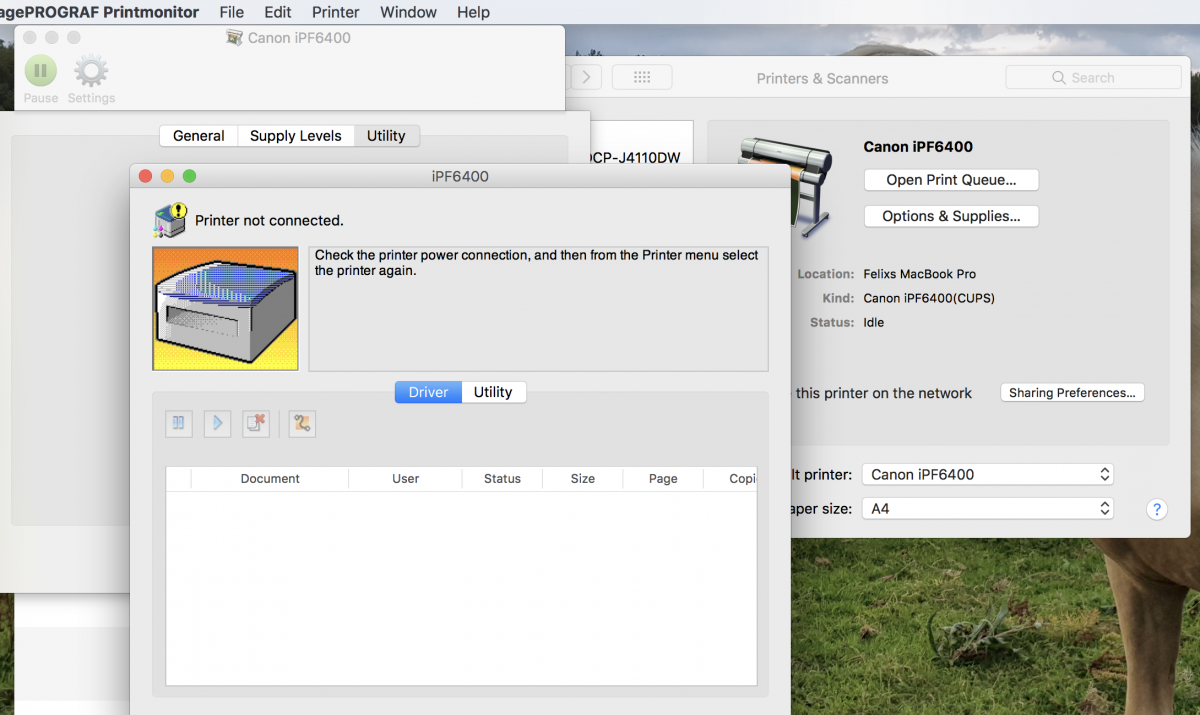 When I go to the settings, it says that the printer is NOT connected (compare with the image above).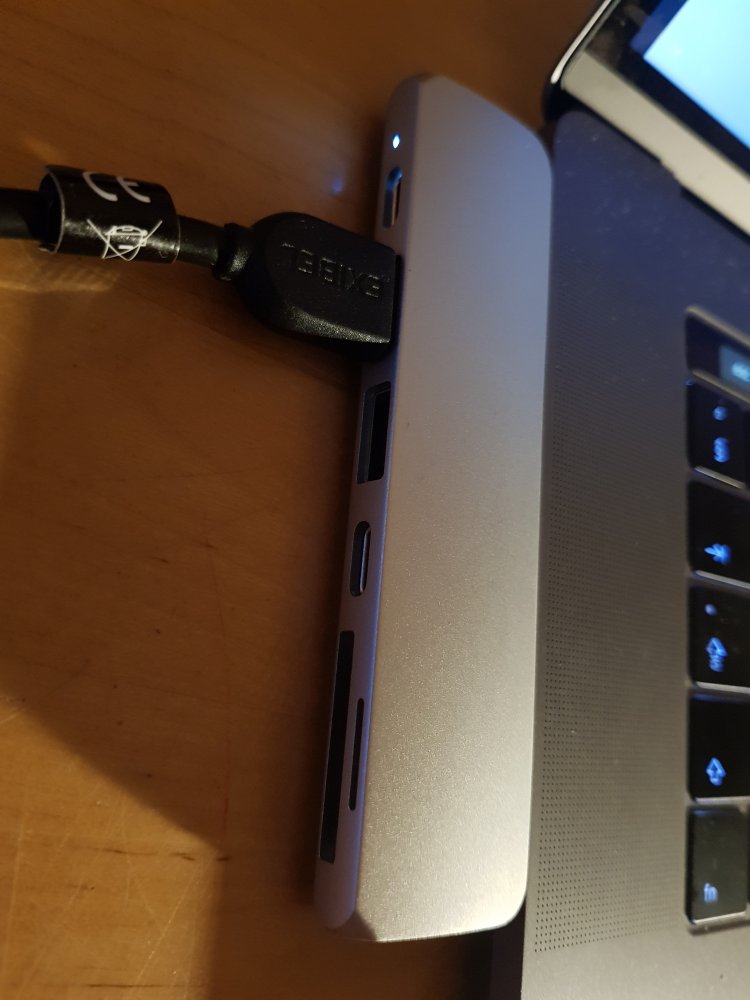 My connection to the IPF6400. The macbook has USB-C ports and I use an adapter to connect the USB-A cable. I have tried tree different adapters and two different cables.