Joined

Feb 1, 2022
Messages

16
Reaction score

8
Points

18
Printer Model

Epson P800 & Canon Pro-2000
I have been on quite a journey for the last month trying to create my own ICC profiles for my printers. I had a Spyder instrument, but just could not get a decent profile with it. So, I managed to find a new ColorMunki on eBay. I have been using Argyll to calibrate my monitors for several years, and I have been so happy with the results that I thought I would learn how to use it for creating my printer profiles. I've done a ton of reading to learn how to use it, and what settings to use in order to achieve the profiles that I am looking for. I am now getting profiles that I am very happy with. I have downloaded a test image from Keith Cooper's site and have been using that to evaluate the results. Both the test images and my prints look great with my Argyll profiles.
I only have one unresolved curiosity. Argyll has a function (profcheck) for testing the profile. I can use the function, but I don't know how to interpret the results. Following is a graph showing the results of a recently generated profile for Moab Lasal Lustre on a Canon Pro-2000 printer, using 836patches: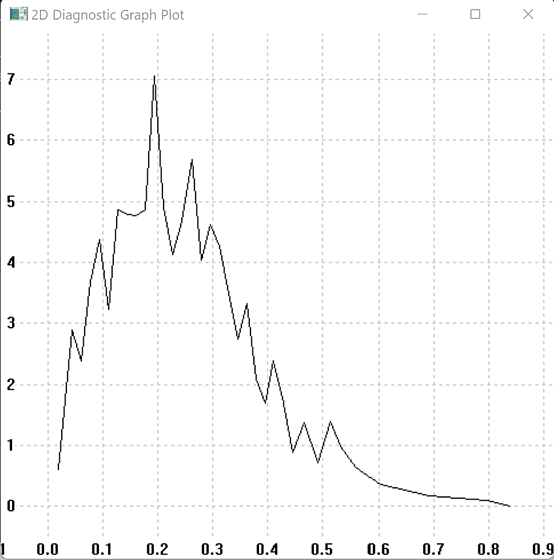 View:
original size
Profcheck tells me that the test results shows errors (CIE94): max. = 0.841293, avg. = 0.251627, RMS = 0.288972
Are these results good, bad, or average? Can I tell if the largest errors relate to a particular color? If so, can I improve the profile by using additional target patches from that color range?
I noticed while trying to find an answer on this site before posting, that people are using Gamutvision to examine their profiles. I've downloaded and installed it, but really don't know that it is telling me. Is there a "Gamutvision for Dummies" somewhere? I'm working through their instructions, but finding it a bit overwhelming. For example, these two plots do not look anything like what I see posted elsewhere on this site.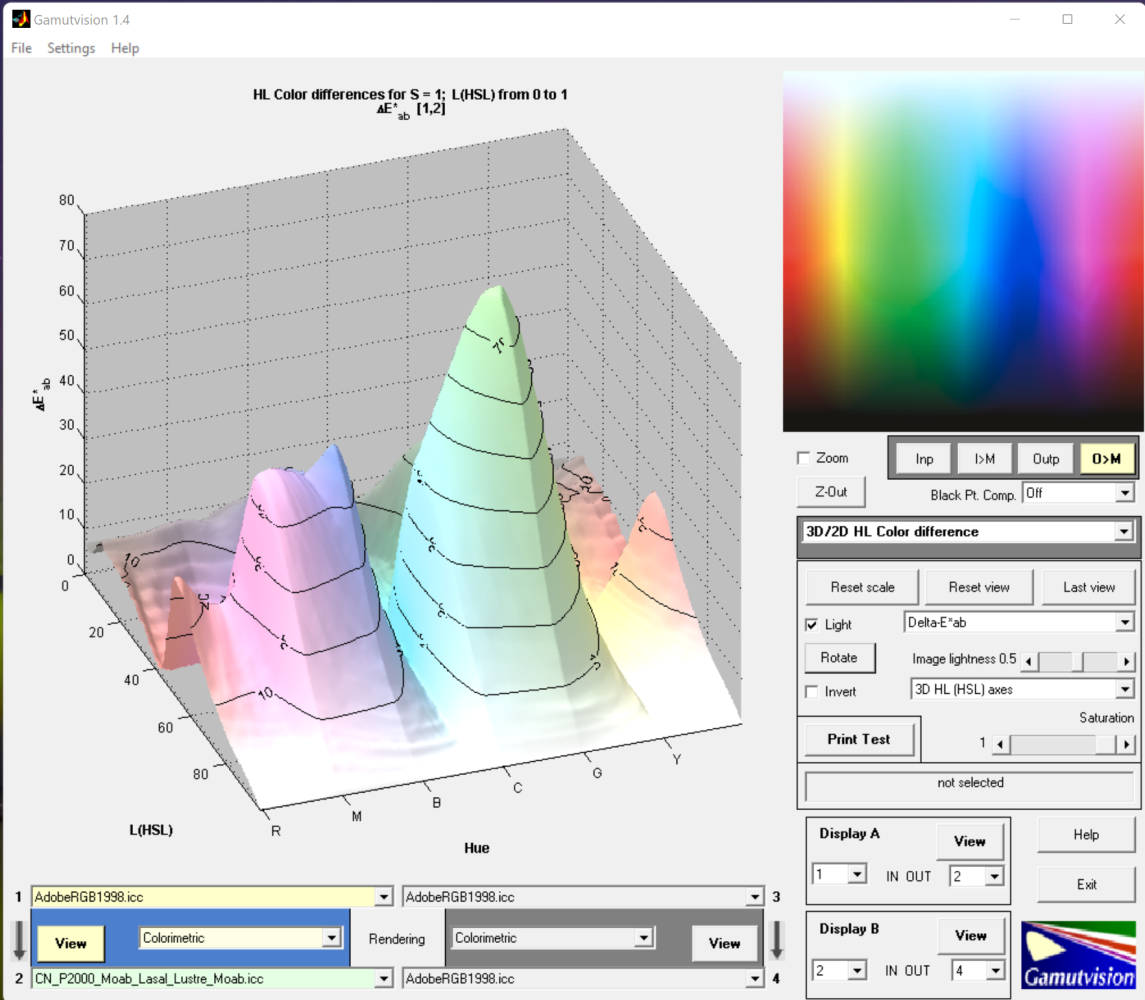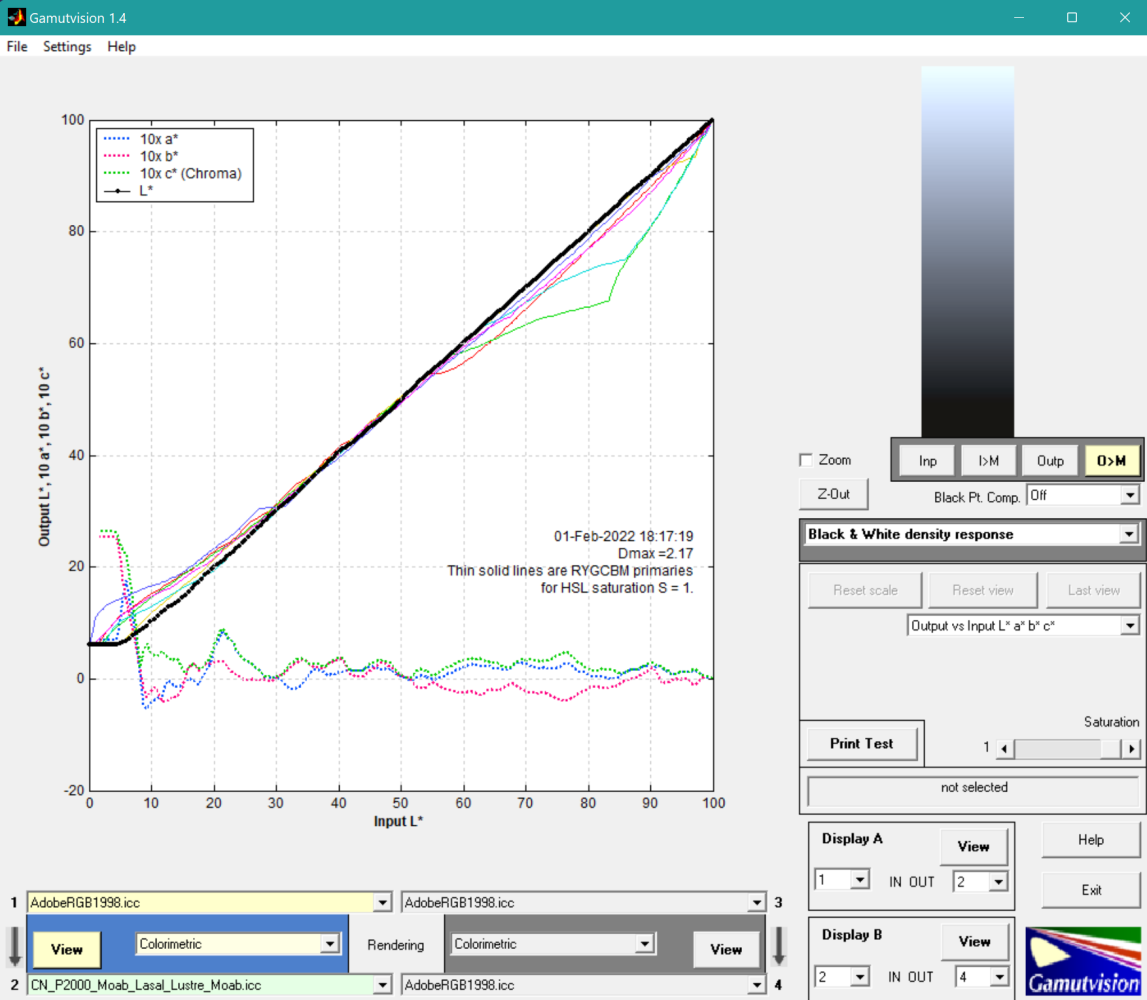 If I am going to go through the effort of producing my own profiles, I want to make sure they are better than what I can download from the paper manufacturers or it is not worth doing. That is why I am keep to learn how to judge a good profile from a bad one. It would also help me to spot a problem profile before I try to use it and waste a lot of ink and paper.
Any and all help appreciated!!