Printer VIP
Platinum Printer Member
Joined

May 29, 2007
Messages

2,515
Reaction score

1,189
Points

313
Location
Printer Model

Epson SC-P800,WF-7840,XP-15000
Yesterday evening I installed my aliexpress refillable cartridges I ordered for my Epson XP-15000 printer. There are a lot of offers, but most of them use ARC (auto reset chips), which I do not like due to the problem it is not possible to reset the chips at will when several cartridges are almost empty and you cannot prevent the dreaded casacading ink level fall after installing the cartridges and all cartridges are purged to prime the print head. I ordered resettable cartridges which included a USB powered resetter so the chips can be reset at any moment at will.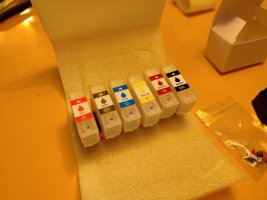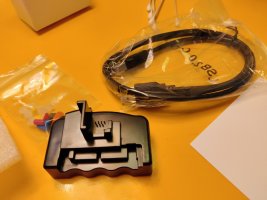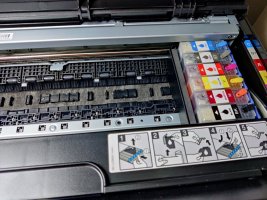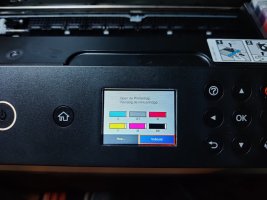 Since I have quite a lot of Fujifilm labs fade resistant ink (similar to Epson Claria HD ink) I tried to mix magenta and yellow to approximate a red that is almost the same like the original Epson Claria HD red ink and also mixing PB with clear ink down to obtain grey. These are the most optimal formulae I could obtain:
Red: 80 parts of magenta + 20 parts of yellow
grey: 15 parts of photo black + 85 parts of clear ink base
After installing the cartridges I run a nozzle check and compared it to my previous nozzle check print with original Epson Claria HD ink: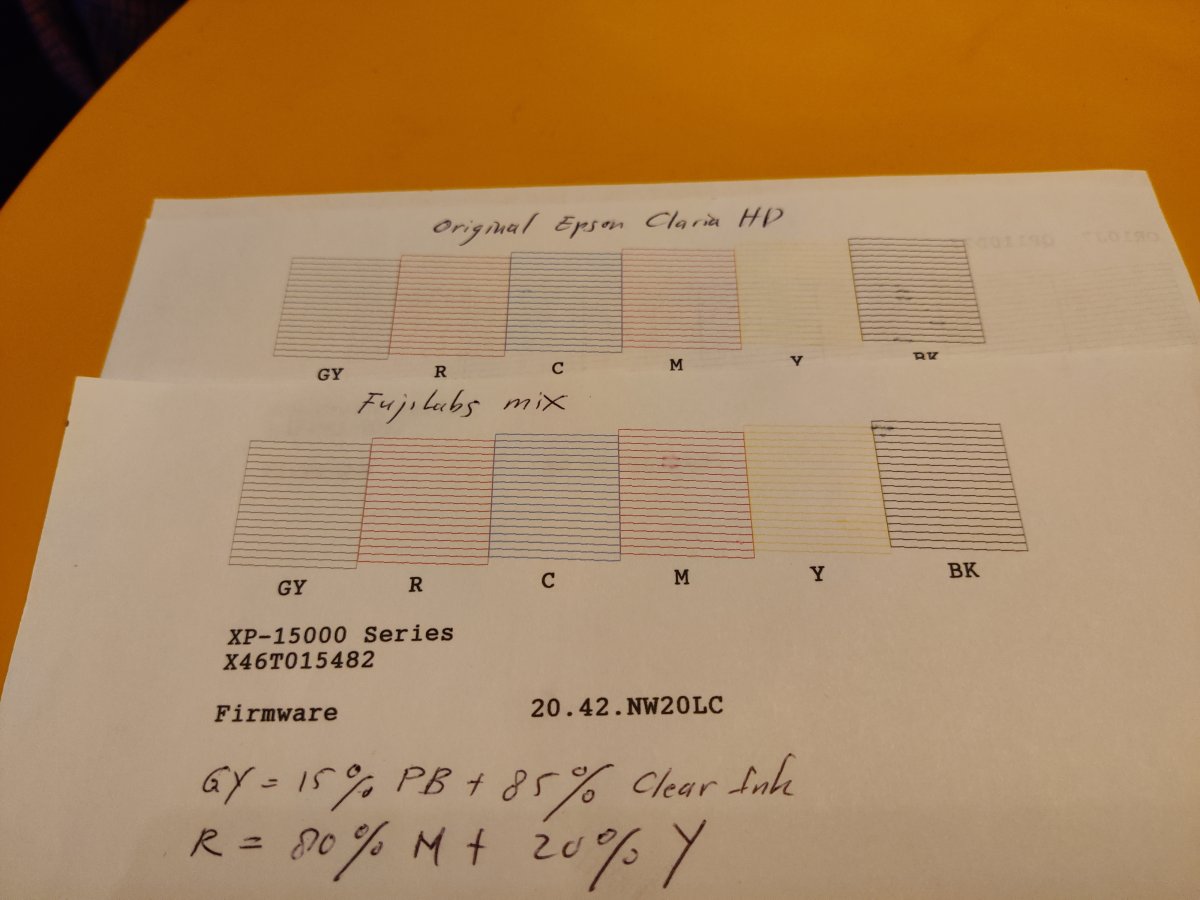 I use a micro scale to weigh the amount of inks and/or clear ink base in a glass container and aspirate with a syringe and put it into the cartridges: 1.50g PB +8.50g clear ink base to obtain grey and 8.00g magenta + 2.00g yellow to make red. As you can see by the hue and very similar colour intensity the mix ratio's are pretty good (picture above).
So it is possible to use only CMYK dye ink and a clear ink base to obtain all the six colours used in the Epson XP-15000 printer. I tried many combination and I found the above ratio's of inks/clear ink base is the best I can get to mimic the original red and grey inks. I will print some Colormunki profiles later on to see how good the result is, especially comparing the different colour patches in hue and intensity.
The formula of my clear ink base is as follows and works well with piezo print heads: accurate printing no pooling on photo paper and normal paper and quick drying:
propylene glycol 5 gram
alcohol 96% (denaturated) 30 gram
isopropanol 15 gram
distillled water up to 100 gram
For making LM/LC: 30 parts of M/C mixed with 70 parts of CIB (Clear Ink Base)
For making GY: 15 parts of PB + 85 parts of CIB (LG: 5 parts of PB + 95 parts of CIB ???)
Last edited: