Printer VIP
Platinum Printer Member
Joined

Dec 27, 2014
Messages

5,478
Reaction score

6,531
Points

353
Location
Printer Model

L805, Pro7600, WF2010,ET8550
The XRite profile blackpoint tag reports a value of Lab 14.61 1.93 1.75 and the ArgyllCMS profile reports a blackpoint of 14.71 0.91 1.64 - which is a very good match for consumer level equipment.
This is an overlay of the B/W plots of these 2 profiles with the colorimetric rendering intent and BPC off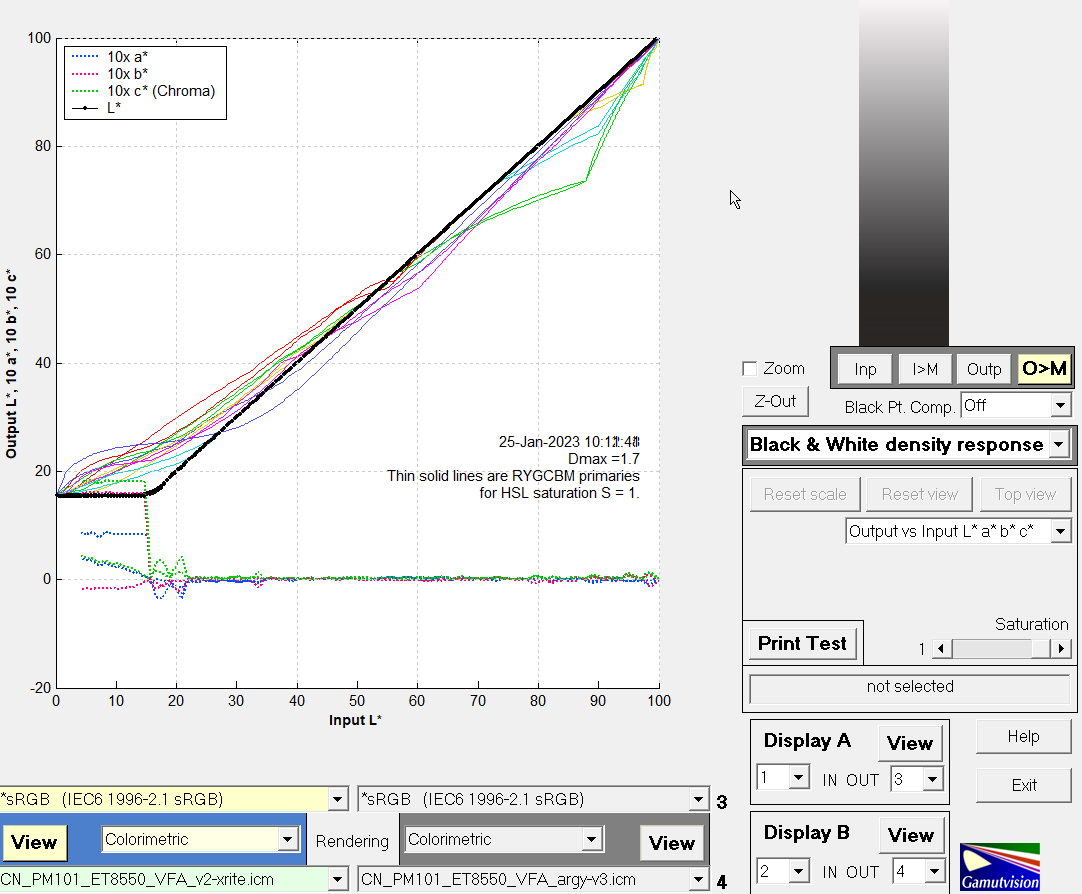 that is a perfect match , you only can see that this is an overlap of two plots at the fuzzy time stamps of the plot generation time in the middle of the graph and some messy chroma curves overlapping . It looks very similar for the curves with BPC enabled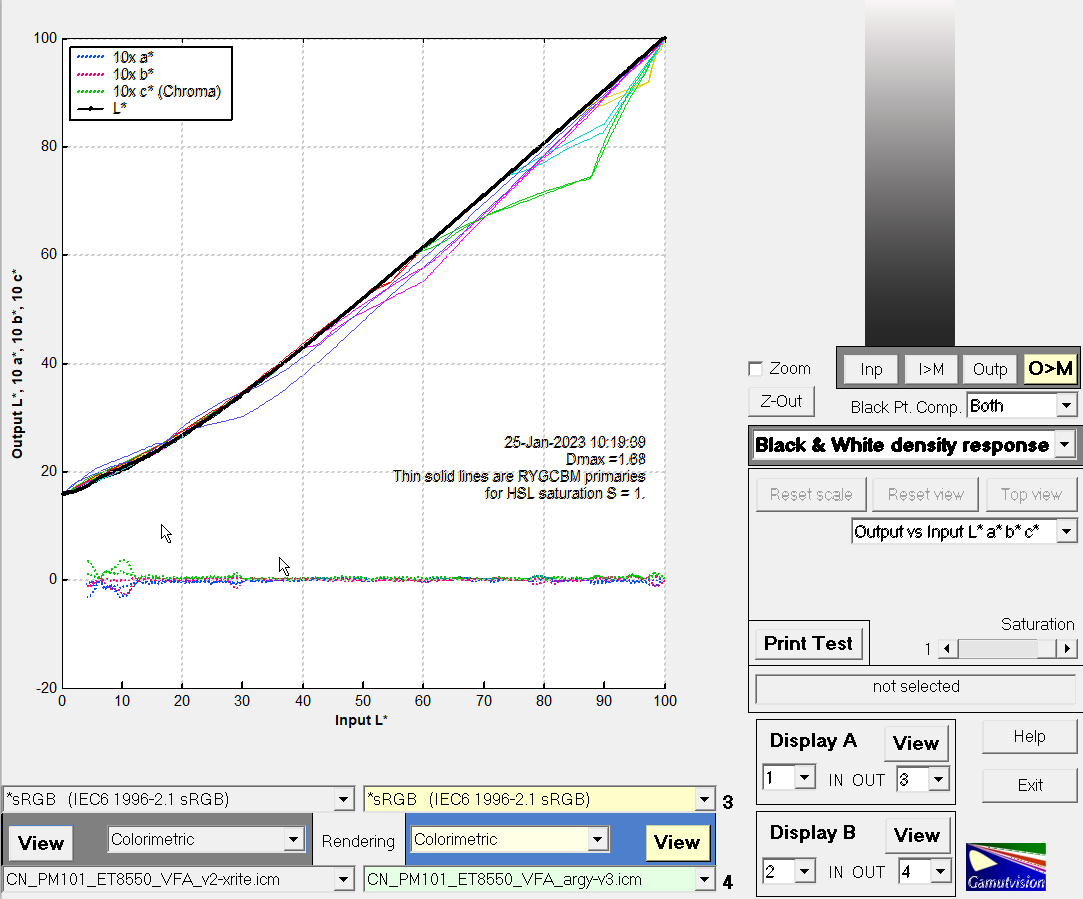 That again is a perfect match for these two profiles
And I'm now displaying the B/W curves for the perceptual rendering intent with BPC on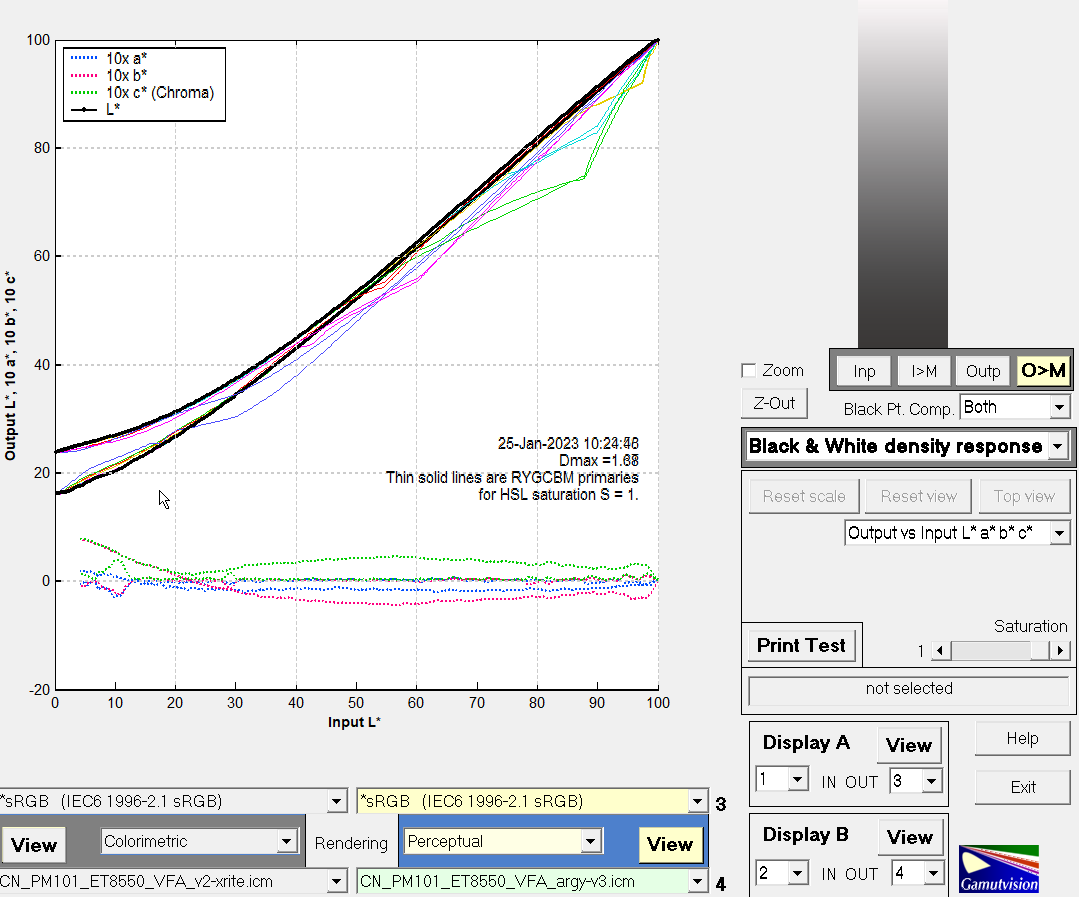 The curvers differ very much - the curve of the XRite profile starts at about L=15 whereas the curve for the ArgyllCMS profile starts much higher - at almost L=25.
This is exactly the problem
@pharmacist
started this thread with and as the title of this thread describes - the ARgyllCMS profile let the blacklevel raise when used with the perc. rendering intent and BPC. And it appears that this effect is more pronounced with papers with a higher black point like this matte paper with L=15 - all previous profiles where done for glossy papers with a much lower blackpoint. This is clear evidence for
@pharmacist
's claims.
Last edited: