Printer VIP
Platinum Printer Member
Joined

Jan 18, 2010
Messages

14,921
Reaction score

8,147
Points

433
Location
Printer Model

Canon/3D, CR-10, CR-10S, KP-3
I had a couple of shillings to spare this month so I went and got me one of theses.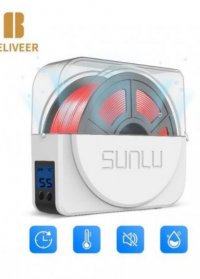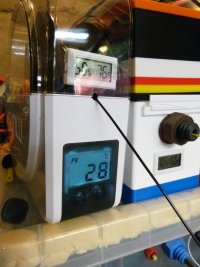 click to enlarge

It's not bad for the price and I was able to use a filament roll that wouldn't print before using this thing, the roll worked for the first 50 metres but it must have been a bad roll. So I dumped it..

Because it showed all the signs of too much moisture, it constantly clogged up the nozzles and was very tacky like chewing gum, I left it in this new filament box for 6 hours and then reused it and it worked ok, so that was a plus plus..

It has little roller bearing on the inside so it can take most filament brands, the controls are easy, it can heat for six hours if required and the temp. can be set from 15c to 50c, I added a small Hygrometer on the inside of mine for better control, at €40 the box wasn't a bad price..