Joined

Oct 20, 2018
Messages

37
Reaction score

29
Points

51
Location
Printer Model

Canon Pro-1
Hi guys!
You helped me get my pro-1 in working order after I bought one with a burned-out printhead sometime ago. For this, I will be grateful for a long time!
So anyway. I recently bought some ink from a lady who gave up on hers. She asked if I wanted the printer too since it was broken somehow. I, of course, replied yes mainly thinking of the extra 12 ink canisters. I got the printer yesterday and thought that I might as well check it out to see if I could salvage any spares.
Long story short, I got a B200 on the first try then turned it off and back on at it seemed to be working. Changed three empty canisters and tried to go for a nozzle check as you can see below. On the first nozzle check, (
photo 1
) a few things stood out to me.
1: The red is smeared out and is patchy (the canister is almost full, however). See
photo 2
for a closeup with enhanced contrast.
2: I see a couple of barely visible streaks (very thin white horizontal lines) in some of the colors (GY, PBK, LGY, DGY, Y, C). See
photo 3
for a closeup with enhanced contrast.
3: The bottom part of the LGY color is faded. See
photo 3
for a closeup with enhanced contrast.
View attachment 10008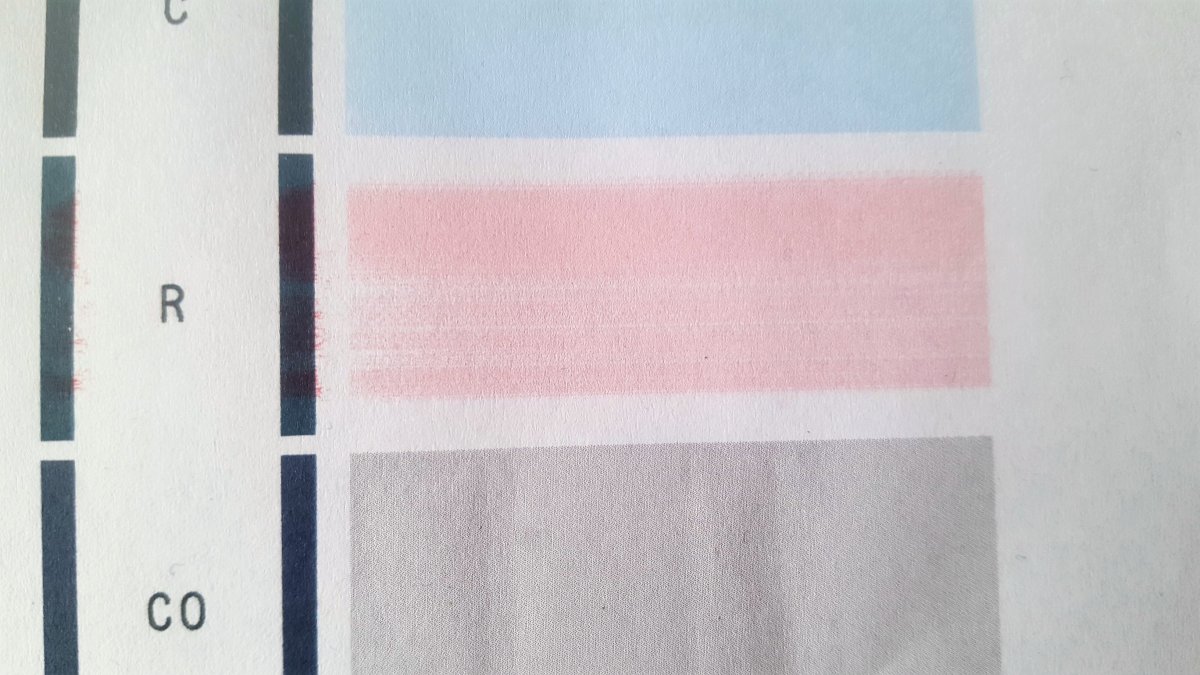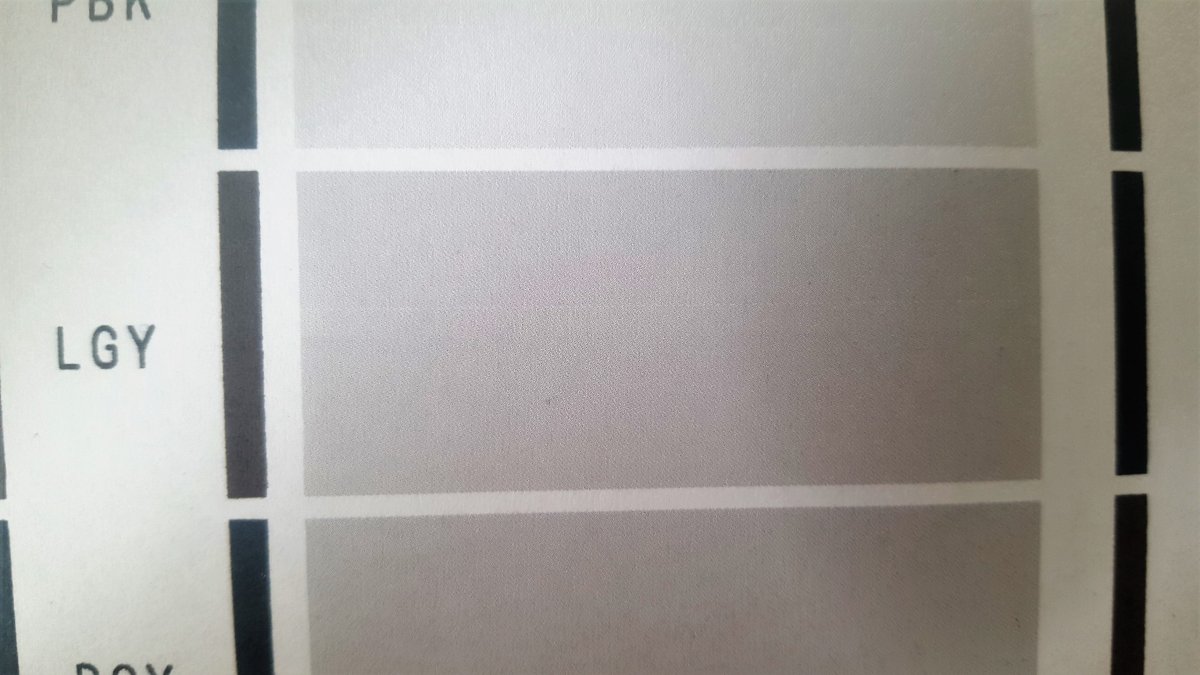 Thinking that this might be cleared up with a second nozzle check I did one (
photo 4
) and I noticed three changes.
1: The red disappeared altogether - canister is still almost full, however.
2: The thin streaks have disappeared for Y and C, but remains for all the colors in the first block (GY, PBK, LGY, DGY)
3: PC has a weird fade now (it might have already been fading in the first nozzle check. See
photo 5
for a closeup with enhanced contrast.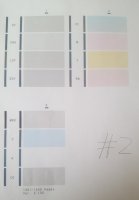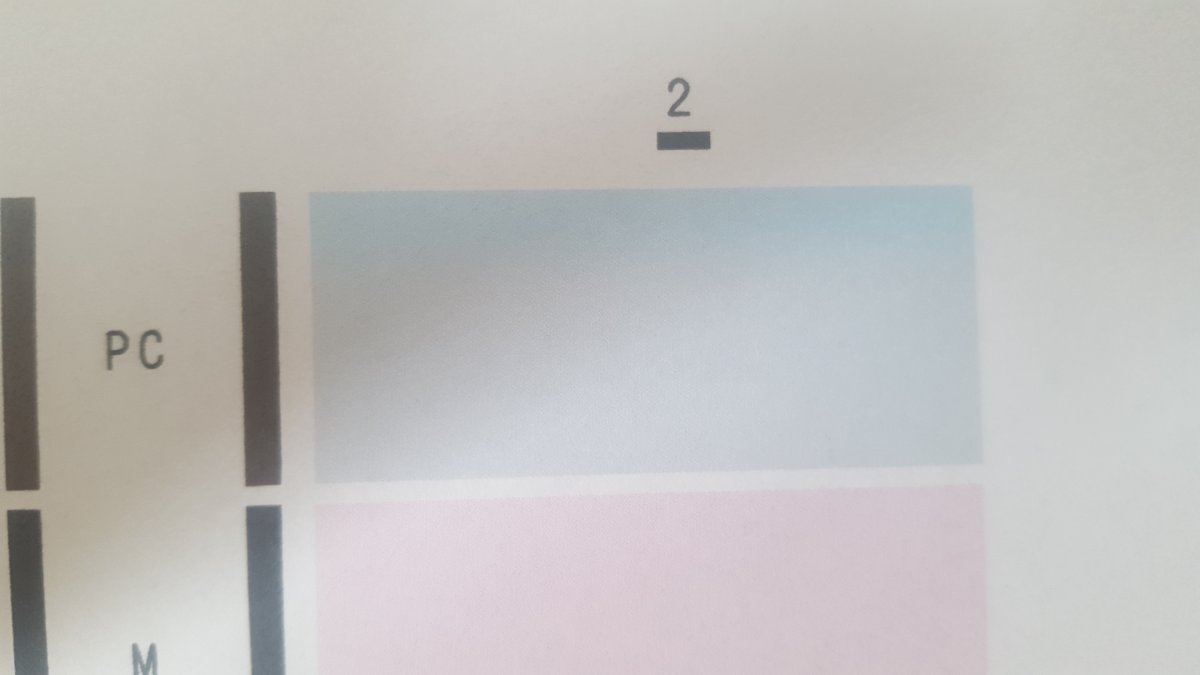 There are so many things that I'm unsure where to begin and so far my searches on the forum haven't really helped me out too much, which is why I once again ask you assistance! After all, what better than to do some stay at home projects in these corona times?
I guess my main questions are - would it make sense to try and revive this printer? How would I go about doing this?- I suspect that jumping headfirst into the cleaning cycle that my printer tells me to do is not the best approach. Soaking the printhead maybe? Would it be worth the ink?
This is just for fun and a side-project for me (thanks to you I already have a working printer so I'm not panicking). However, I would of course still be grateful for any comments and suggestions!

/Fred