Joined

Jan 12, 2020
Messages

9
Reaction score

1
Points

5
Printer Model

Epson L475
Let me introduced myself, I'm Omar from Perú. User of this forum since yestarday 12/01/20.
I trying to build up my business inspired in other similar businesses I saw in USA.
I've not related in any manner to the printing industry, but my background is in marketing and programming.
Looking to build my own business I decided to learn the basic of the business and apply my programming knowledge to build a web site that takes order from customers and let us return stickers to their shipping address.
The businesses that inspired us, me and my brother, are:
StickerApp
and
StickerMule
.
Based on the feedback of some clients, we have encounter improvement areas, as finding inks that last longer on outdoors, etc.
But as we always try to improve, I'd appreciate any input of the companies named above and specially abut this kind of stickers. What materials do you think the use for printing and also the machines?
Any hint/comment is welcome. Thank you!
- Front Adhesive Stickers:

- Holographic sticker:
https://twitter.com/i/status/1181847234440130565
What materials did the use? The white is white ink (if it exist) or is the white background of the vinyl?
What about the holographic part?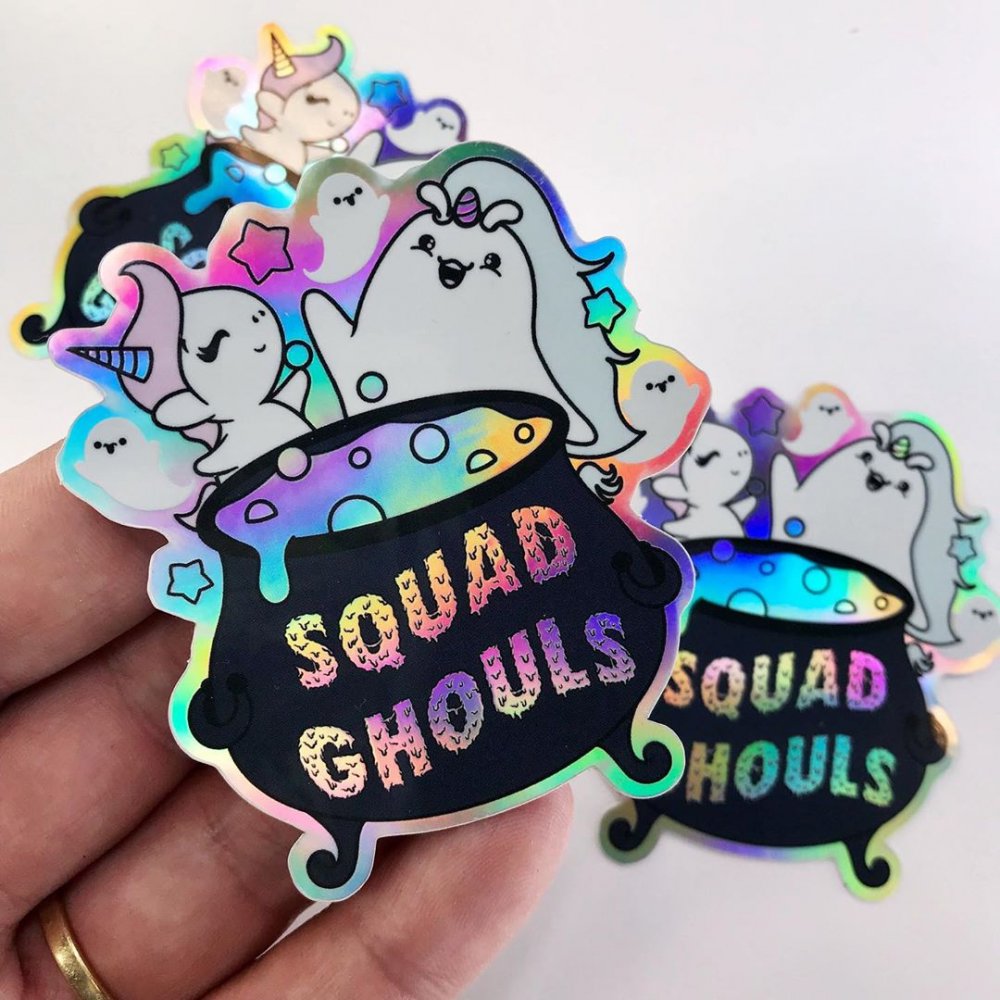 Any comment or suggestion is welcome.
I know these are big companies, but knowing with which materials they do work and what machines do they use, can set a path for my business.
Thank you,
Omar.
Last edited: