Joined

Mar 5, 2019
Messages

9
Reaction score

3
Points

9
Printer Model

epson stylus pro 7600
Hey Everyone,
I've spent quite a bit of time and money trying to get my Stylus Pro 7600 going. I'm SO close, but the nozzle check is totally blank. I've run multiple power cleanings.
What we know:
My ink is brand new and good to go. The lines are clear, and I can charge/fill the lines nicely all the way past the dampers to the ink manifold (which connects to the head).
Ink manifold for reference. Cleaning solution pushes nice and steady through each port: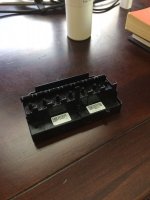 The issue appears to be with the print head itself, which is worrisome. I currently have the head itself suspended in a distilled water/isopropyl alcohol/propylene glycol solution. The electronics of the head are of course, not sitting in the solution.
The print head suspended in the solution: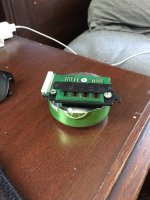 Can the print HEAD itself get clogged? Are there other techniques to unclogging it besides what I'm doing above? Is what I'm doing above bad? Why are replacement print heads still so expensive for these
?
Thanks in advance everyone. Any/all advice welcome. I'm ITCHING to get printing again.