Joined

Feb 25, 2016
Messages

70
Reaction score

26
Points

53
Printer Model

Epson WF3540
Hi, new to this subsection (I usually own EPSON printers), I have recently purchased an MB-2150 Maxify printer.
According to popular knowledge this printer uses pigmented inks (all of them). I was wondering whether I could use the Canon GI-490 inks to refill the PGI-1500XL cartridges.
I know that only the black 490 ink is pigmented and that the rest are probably dye inks.
I also know that you cannot substitute dye inks with pigmented ones since you might end up clogging the head.
But I have not found much info regarding the opposite (ie. substituting pigment inks with dye). Do I risk anything in the thermal head (ie. Bad cooling etc)?
What say you?
I also have ordered refillable cartridges with ARC chips. They look like these (just ordinary plastic containers).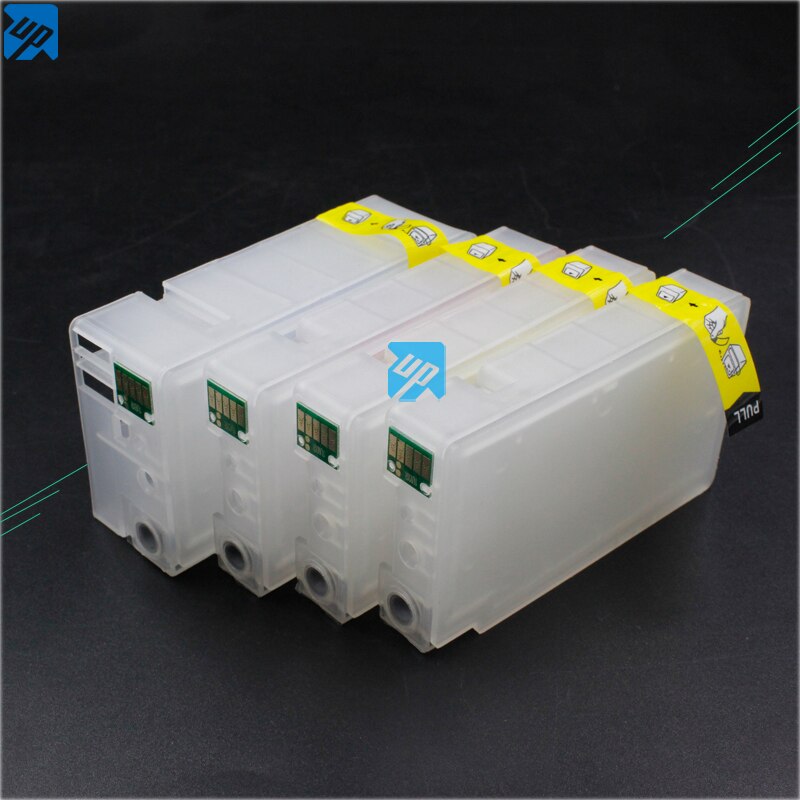 From what I read consensus is that I am better off refilling the original cartridge due to it containing some sort of spring inside, So I am also contemplating whether to try the refillable one out or not. Is there anything that can be damaged if I use the refillable ones?
Profiling is not a problem. I can use the Colormunki if the colors are way off, but since this printer is mainly going to be used mostly as an office printer/copier I will probably not even bother.
If I have to use pigmented inks does Canon/HP/EPSON sell them in bottles? The EPSON 664 or the EPSON 673 ones that I use are dye.