Last month I found 5 packs of 50 sheets of this old 200g paper in good condition in the neighborhood (€5 for all).
Since I knew this paper had no gloss differences with the PRO-9500 - it is mentioned on the back it is exceptionally good for pigment inks, the only other one I've found was Photospeed - I would give it a try again.
Indeed, very smooth and equal surface without gloss optimizer.
Gamut (white) is about the same as HP advanced (green). Only the blacks are much less deep (L=10) than with the PRO-10 (L=2-3), I suspects this is due to the 9500 driver.
On the PRO-10 this paper showed some ink pooling and cannot be used.
IMO the printer of the time worked better with the papers of that time.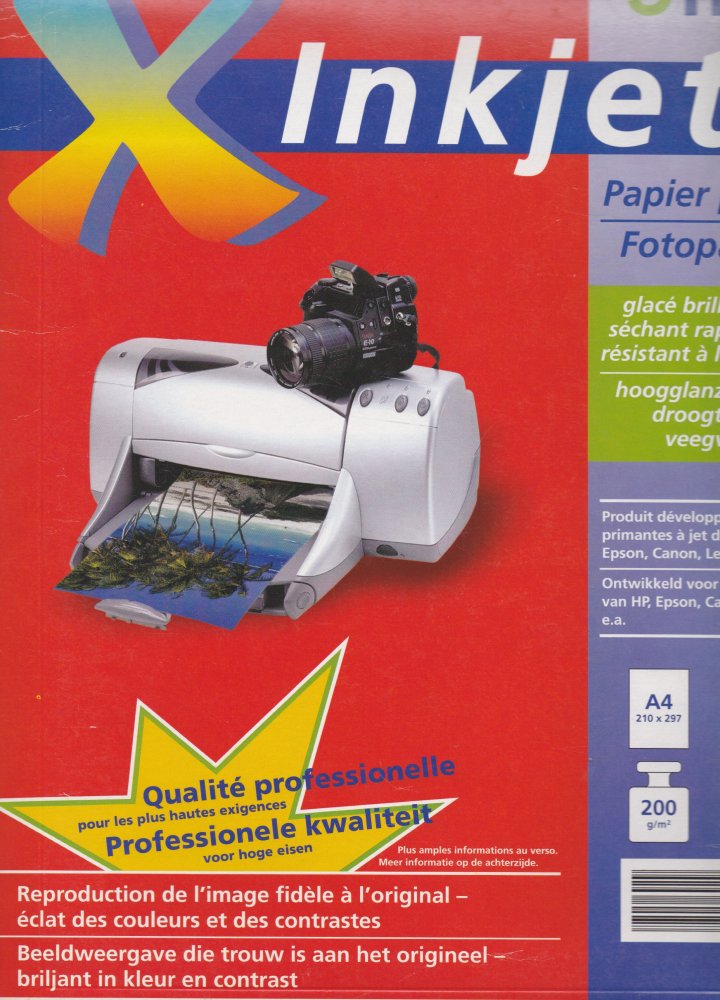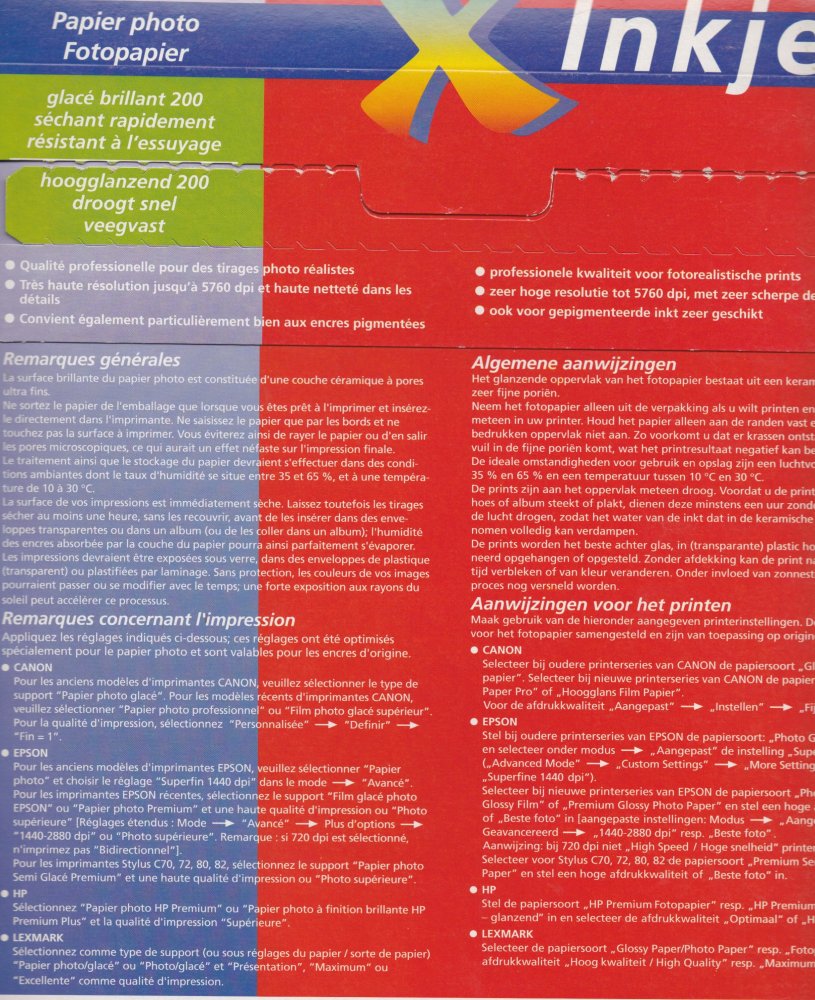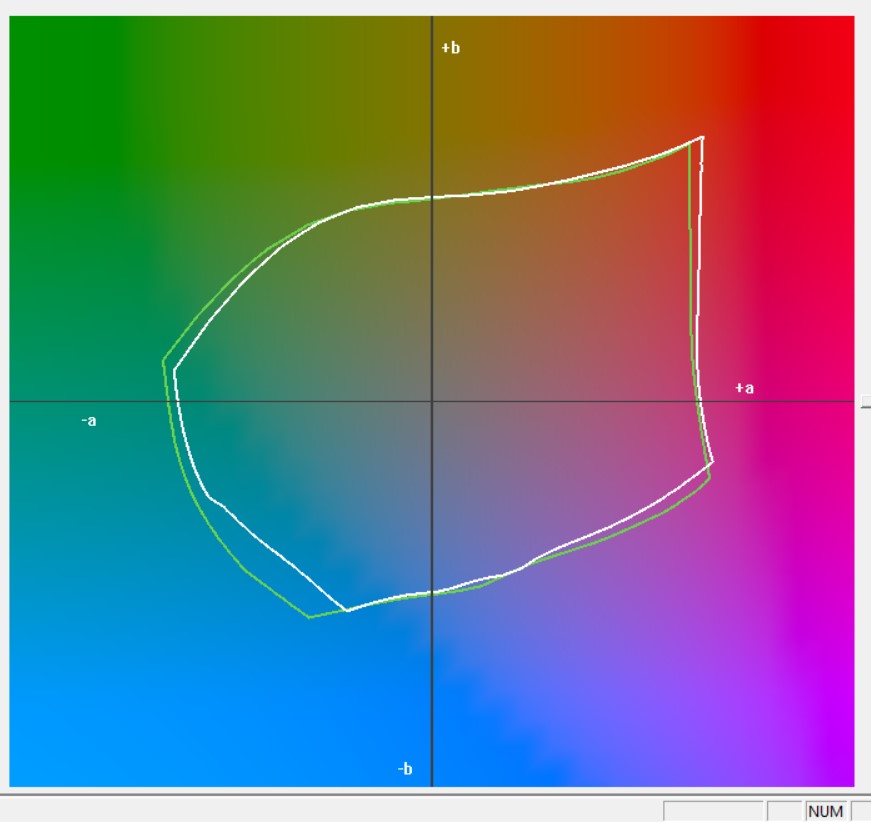 Last edited: