Printer VIP
Administrator
Joined

Nov 3, 2004
Messages

2,993
Reaction score

1,353
Points

317
Location
Printer Model

CR-10, i560 ,MFC-7440N
My kids are VERY hard to find presents for. So this year for Christmas I took my kids out on a "thrifting" (something they really like doing) shopping spree to some huge thrift-stores by my girlfriend's house.
Well, as they were shopping, I strolled around the store a bit. Within minutes, I found a dusty Brother HL-3170 sitting on a shelf. New, it's an $800 printer!
No price tag. No idea of the condition.
I asked a worker about it. He said all they do is see if the items turn on, but nothing more... and all stuff is sold as-is, no returns. He looked it over and said, "Ok, it's $14.99. If you want to plug it in, do it over here." and he left.
So, I plugged it in and it turned on with no errors. I did a Google search for "Brother HL-3170 test print" and found the menu to run the print, and got this result: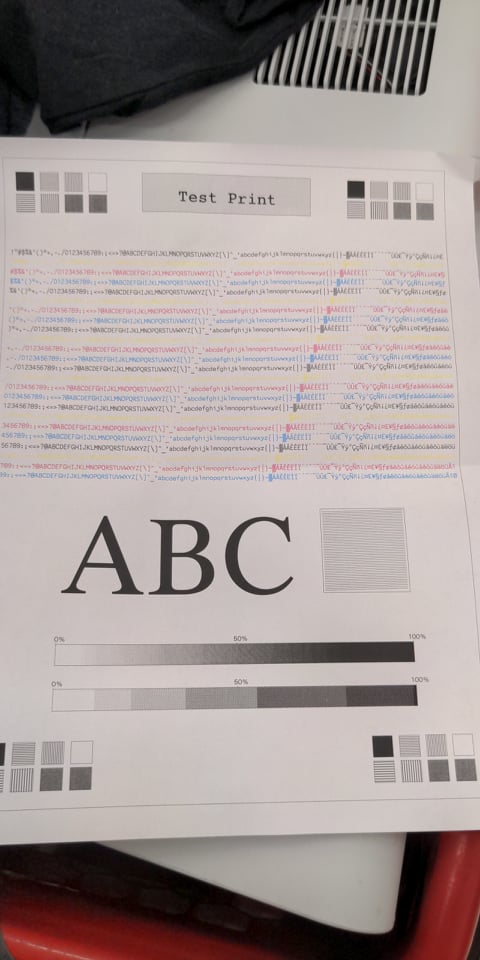 Everything looked 100% perfect!!!
So, I quickly put it into my shopping cart, bought it, and brought it home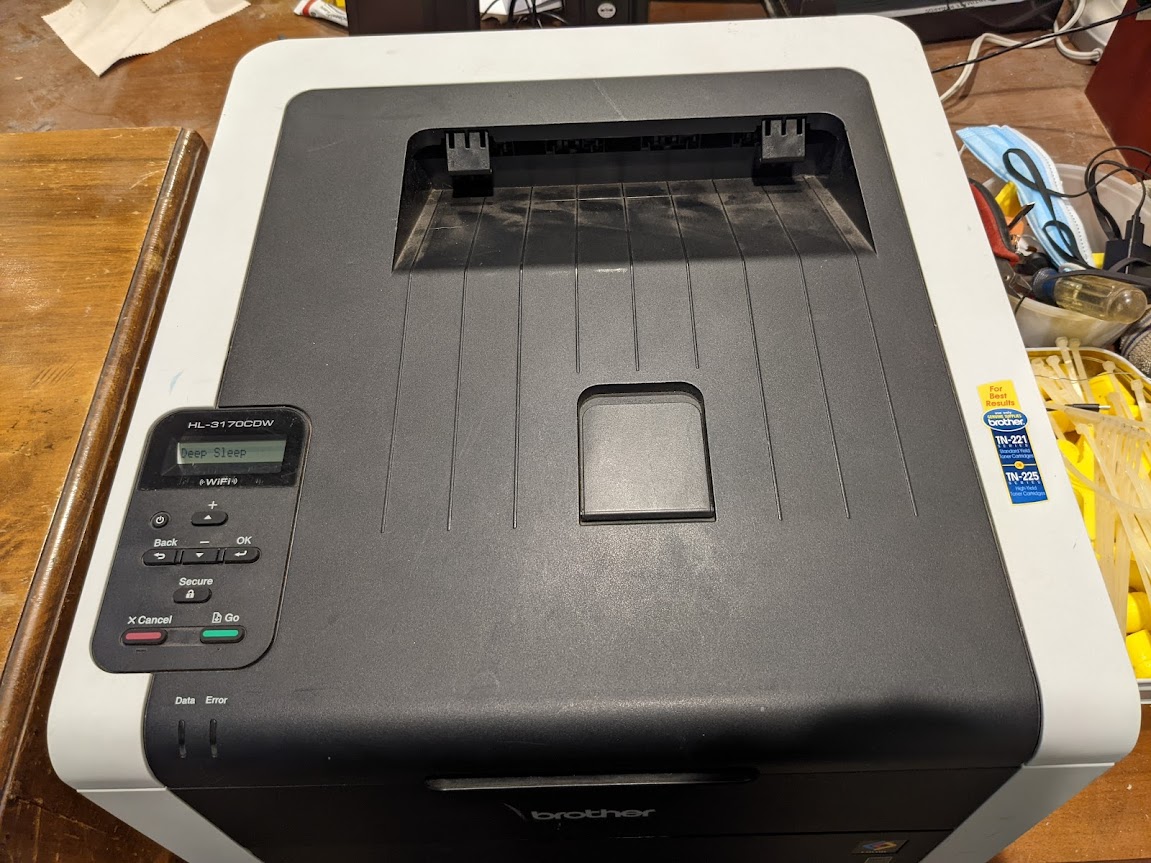 Going through the menu a bit more showed it hadn't been used much. All the parts (cartridges, drums, etc.) were all at about 80%-90% life remaining.
I did some test prints and they came out pretty nice. They aren't great photo-quality... but I don't think the printer was meant to do photographs and/or I wasn't printing on the correct photo paper (I don't even know if that's a thing for color laser printers).
In some ways I'm sad to think about ditching my old ink Canon printers... but I've found I don't print to them as often (now that kids are grown), and when I want to print color, they are often plugged nozzles, etc., which makes me not print in color even less often, which exacerbates the problem further.
I feel like a color laser printer would elevate the ink / clogged-nozzle issues... and for $15, why not?!?!?
My issues now are:
It doesn't have a built in scanner/copier which I use a LOT on my Brother B/W laser printer
Do I keep my other Brother printer and this one? Seems like a lot of duplication and space
Do I keep my inkjet printer(s)?
Do I clean this new one up and just sell it?
Do I sell this and all my printers and get a nice all-in-one color laser printer?
Something else?