Joined

Nov 7, 2021
Messages

13
Reaction score

2
Points

15
Printer Model

Canon Pro-1
Below you can see Nozzle Check print from Canon Pixma Pro-1. The print head or printer circuit board is having electronic issue in DGY and GY channels. There is clearly visible tone difference between two parts (upper and lower) of a rectangle of a broken color channel.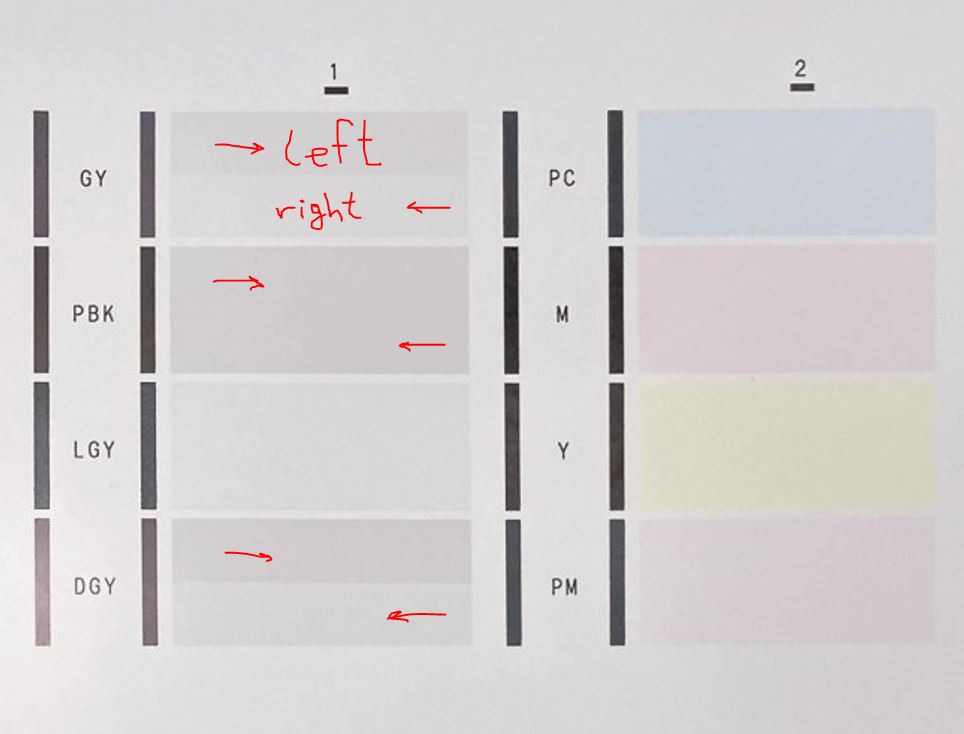 I am curious
- what are these rectangles?
- why each color rectangle has upper and lower part?
If I understand right, for every color channel there are groups of nozzle jets. Not sure if there are different size of nozzles for different size of ink drops.
But, there is however, two groups of nozzles (for each color) for movement of print head to the left and to the right. This is certainly to be related with printer printing speed.
As explained below by
Artur5
there are actually 4 groups, 2 for upper part of rectangle, 2 for lower part. This particular printer has printer head with one group out of 4 to be completely non functional in two colors.
Now, not all of my prints look good. There are certainly stripes of missing GY and DGY colors.
The defect looks like this: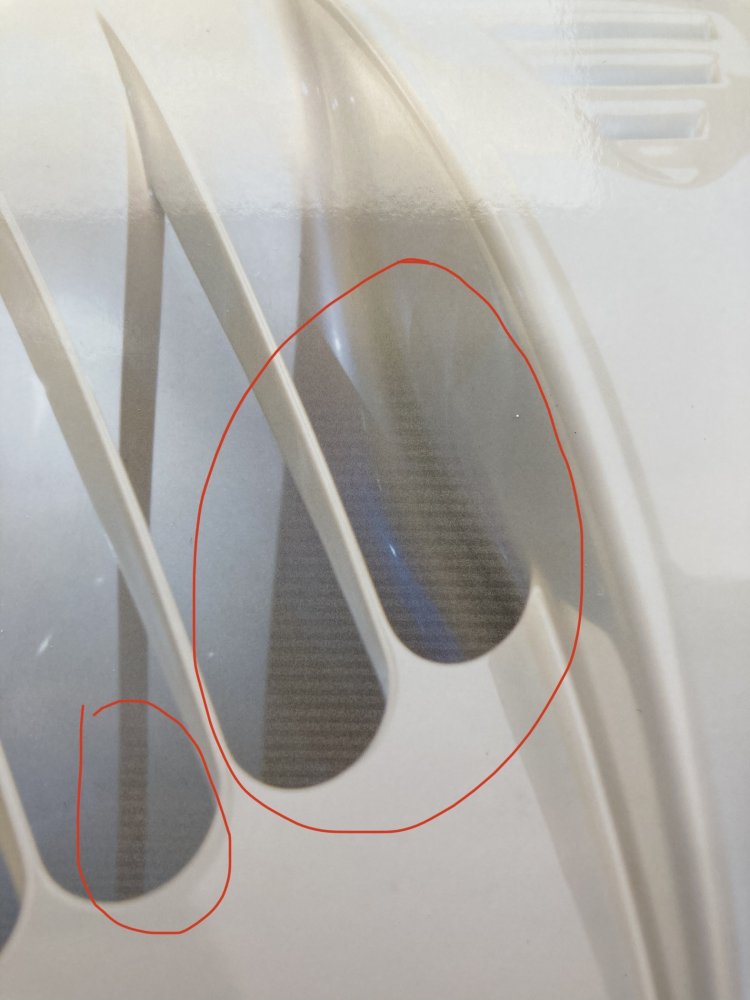 Interestingly, with this particular printer, I am able to work with
print settings
and have a
perfect print
. What I need to do is to enforce
highest quality
and also prioritize quality over speed. I believe in this case
printer will not rush, so printing speed is not important, so second group "<- right" of color channel nozzles is not being used. This operation mode also has no dependency to head alignment, because entire picture is printed with only one directional group of nozzles per channel.
Settings in Easy-PhotoPrint EX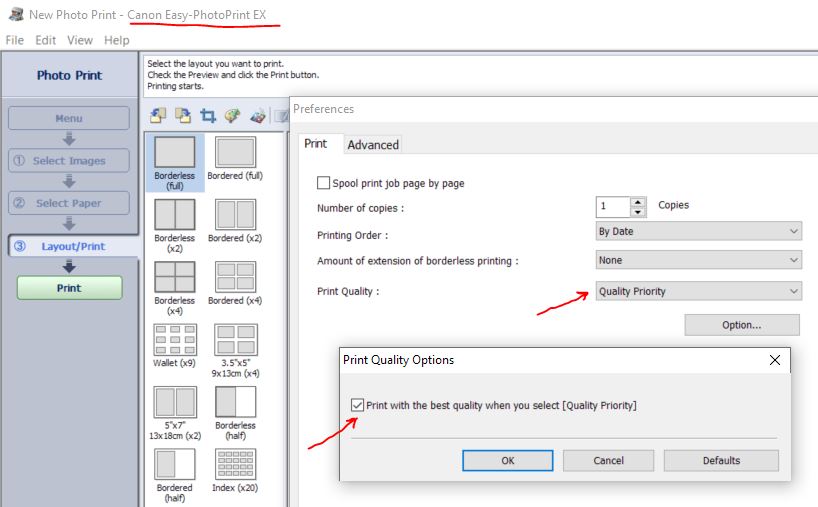 Still, I have to discover how-to achieve similar results when printing from any other application.
Last edited: