Joined

Dec 7, 2010
Messages

16
Reaction score

1
Points

24
Hi
Yesterday my artisan 700 has stop working suddenly, just powered off in the middle of printing proces.
I cannot turn it on, no power at all, tried to hold power button, nothing
.
So I disassembled it, my suspect was the power supply has gone bad. When I hold "on" button, Im hearing strange "clicking" from power supply.
Now, I dont no if it is power supply or main board.
Here is picture of power supply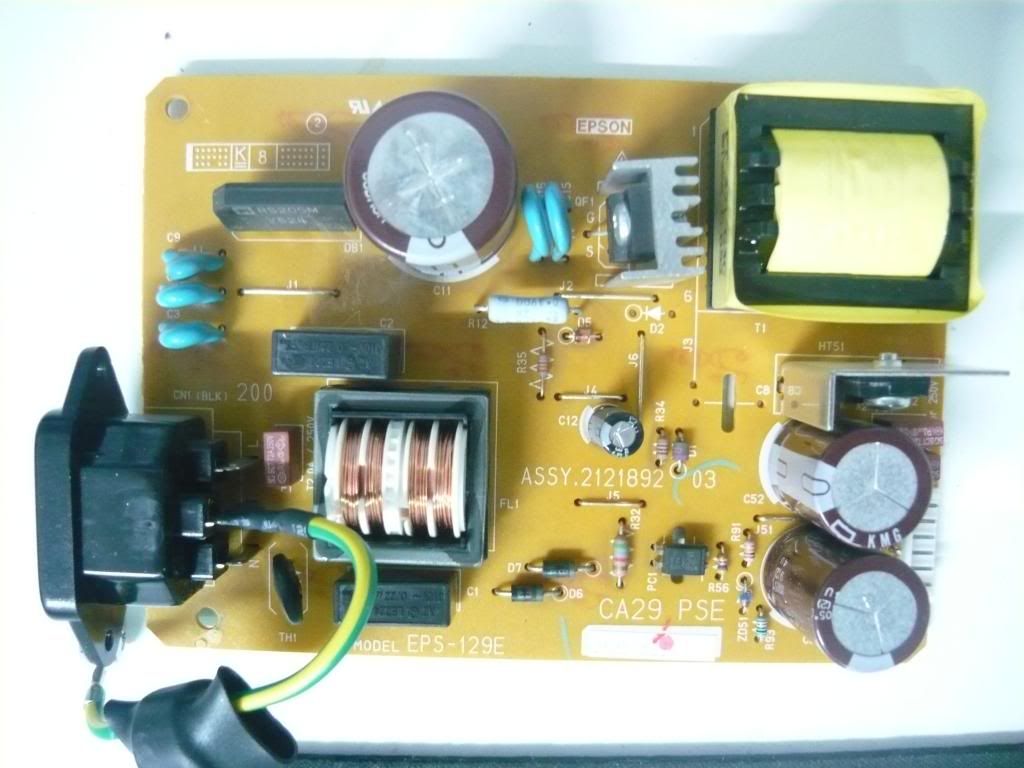 I cannot find any fuse ? But if there is a fuse, there wouldnt be any clicking sound from it ? Right ?
I would like to find out what are voltage values at the out of power supply, so I can measure it and find out if it is a bad supply ?
thanks