Out of curiosity I tried the Glossy 210g photo paper (€ 1.45 for 20 sheets) and the A4 canvas (€ 0.99 for 7).
The photo paper has a paper back and a very flat and glossy surface.
Although the (pigment) ink adheres well, it is not absorbed fast enough and creates sagged borders and uneven surfaces. It depends on the colour though.
It is much more visible on the first Colormunki page (where plain colours are printed) than on the second, probably a non-critical user would accept it.
I tried different paper settings to reduce the ink laid on, but no matte yet.
It is not a swellable paper. I have no dye printers operational anymore.
IMO this is poor paper, I would wait for Aldi or Lidl.
The canvas accepts the inks very well. The gamut is not terrific, but with a little tweaking some nice things could be done. Will test water resistance.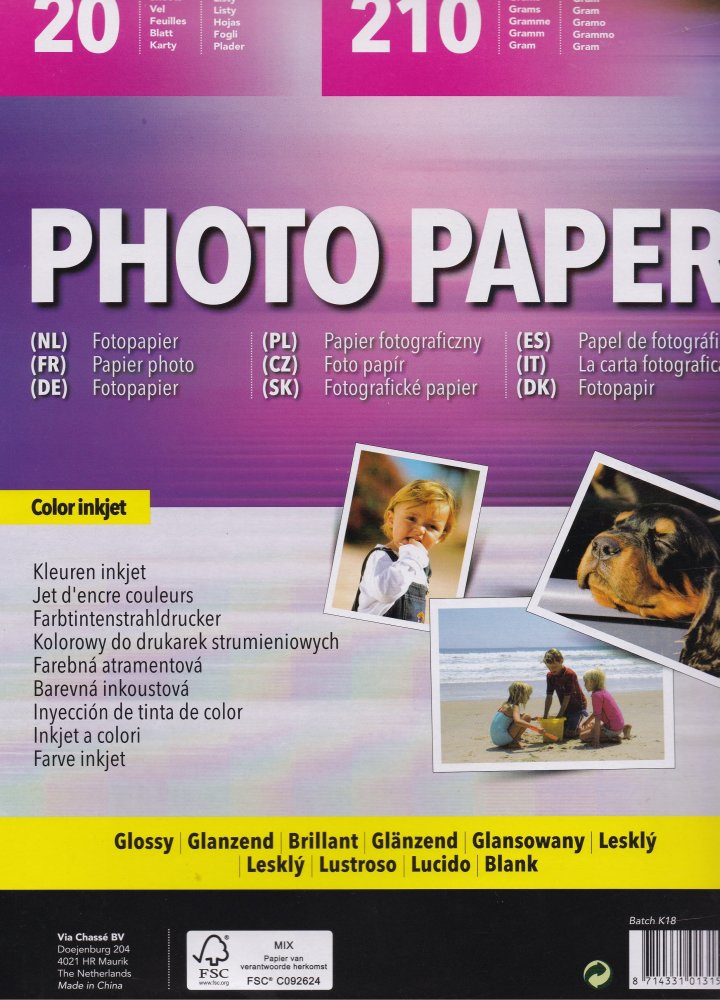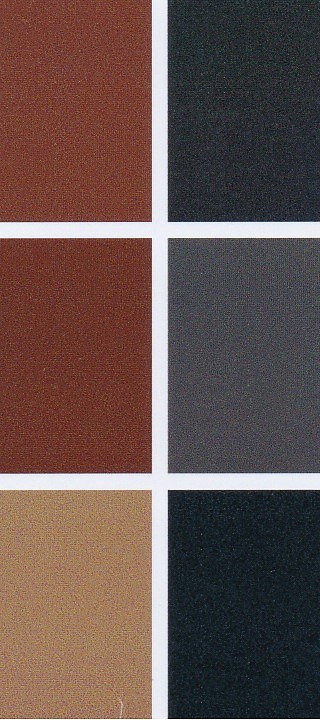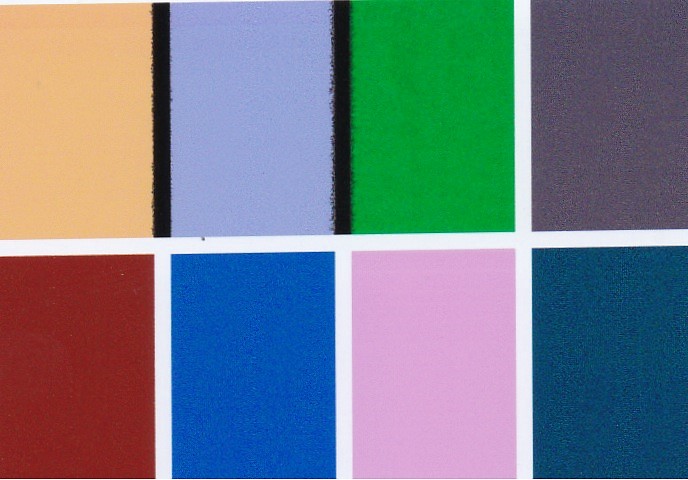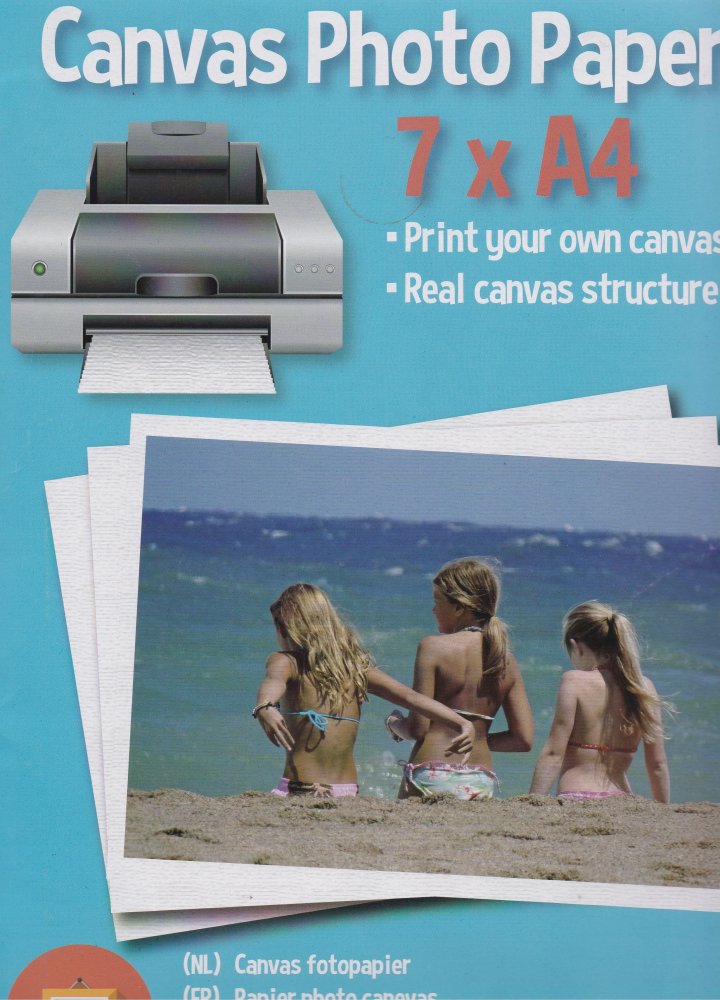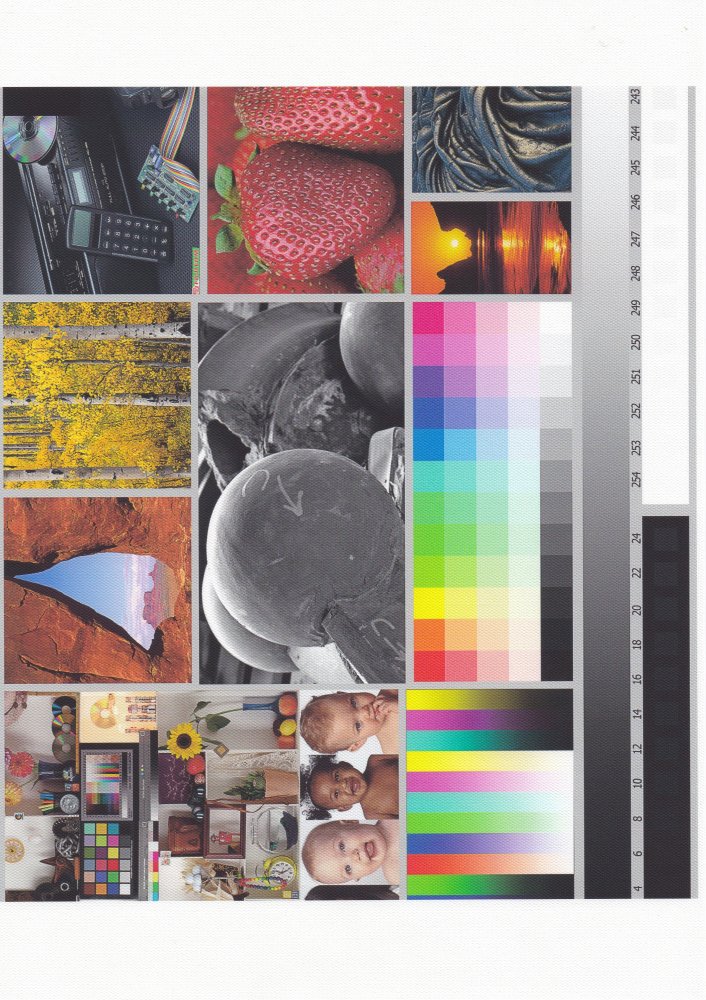 Last edited: