Joined

Mar 28, 2005
Messages

76
Reaction score

0
Points

34
Location
A couple of posts ago I posed the question how many times can you reset the ink tank full message without actually doing anything and on another post attempted to use a vacuum line to empty the tank Rob thought 40 to 50 mls was quite a lot of ink to get get out. But let me tell you Rob it wasn't nearly enough as the next picture shows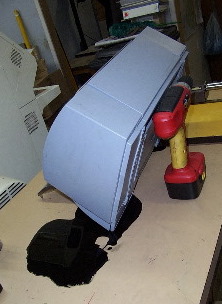 So I set about dismantling the printer as per Niel Slade's web site instructions, very simple really, 4 or 5 snap clips gets the top off and four screws and two mounting brackets hold the the entire printing assembly to the base.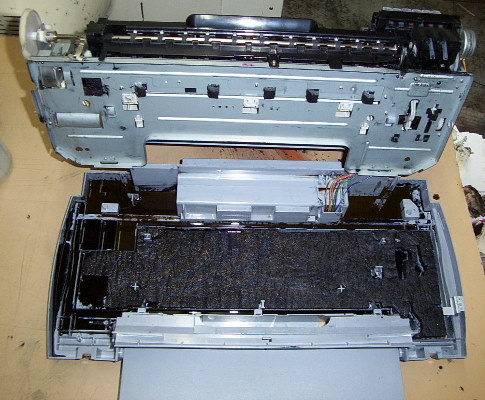 And here it is folks, the dreaded waste tank.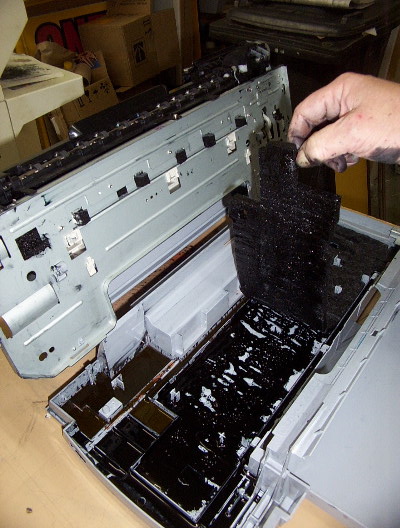 I estimate I cleaned out about 500mls of ink, yes 500mls! Luckily Canon's design is very simple and the ink didn't get near anything that could do damage. Even the power supply is in a single clip out sealed unit, shown in the foreground of the last shot with the pad wringed clean under water and dried out.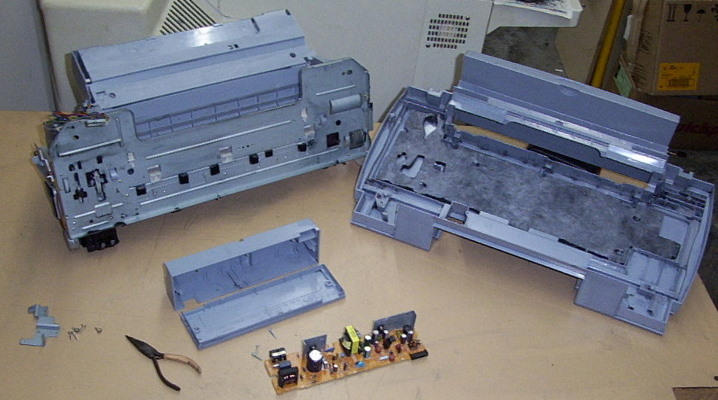 BTW, I reset the waste full message 4 times to get this.