Joined

Jan 12, 2020
Messages

9
Reaction score

1
Points

5
Printer Model

Epson L475
Hi, you're friend Omar here. As I've mentioned in other post I've a Small Stickers Business.
I would like your recomendation on a pigment ink based A3 printer.
I've a budget of $600
.
I live in Perú, South America. The printer doesn't need to be the latest model. Just one that can get the job done.
As I understand, there are 2 (only?) types of printers ink jet or ecosolvent.
And inside Ink Jet printers, there are printers that use dye ink and the ones that use pigment based.
Currently I've an EPSON L475 that uses dye inks. The problems that I need to solve are:
1) Fading: The stickers I make don't last much on direct sunlight (2 weeks).
2) Waterproof: Even laminated the stickers get blurry borders on contact with water.
3) A3 Paper size: currently I can only print up to A4 size.
I'm thinking of having a dedicated pigment ink printer for the business and leave my Epson L475 for other documents printing.
I've also receive the suggestion to use 106 inks for my Epson machine to have a more UV resistant stickers, but since they are also dye inks, I'm guessing the printings will not be waterproof. This is why I'm thinking on a dedicated pigment ink printer.
Some of my current printer: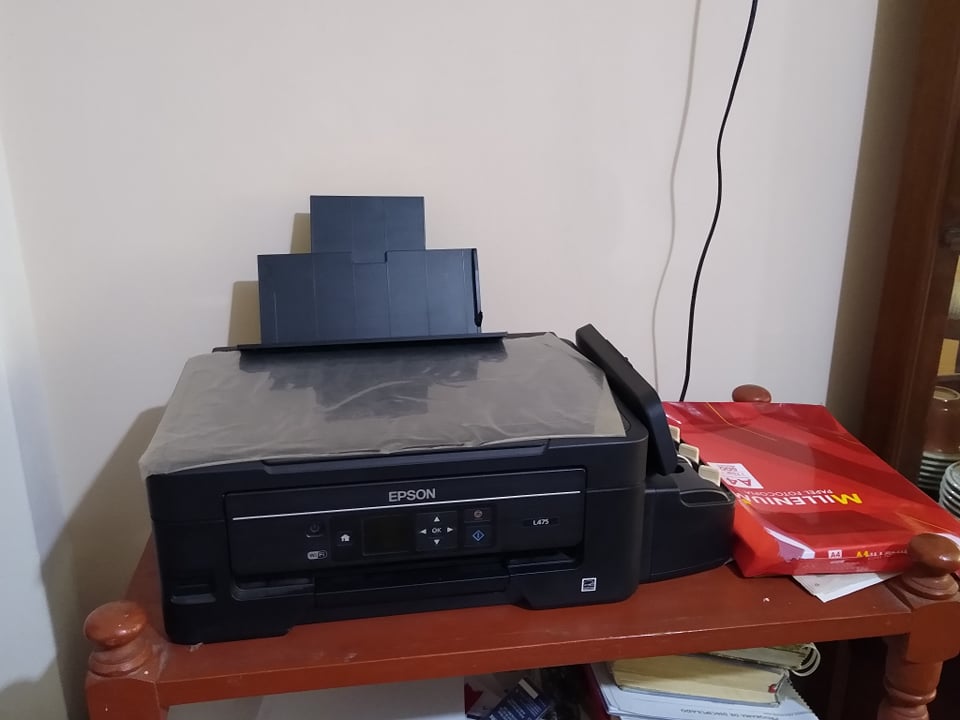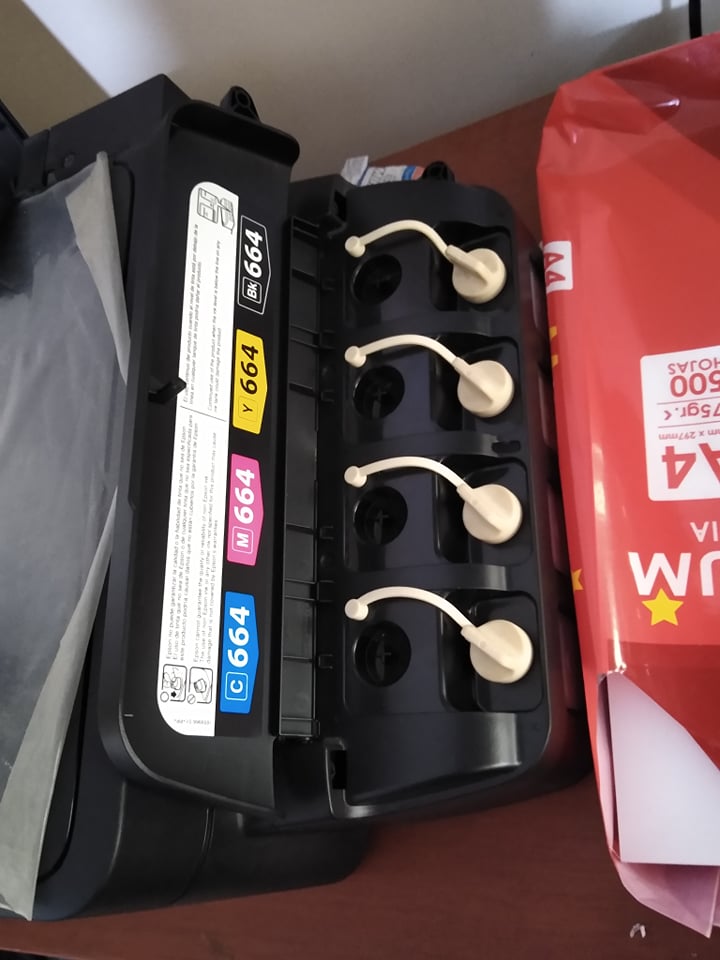 Some photos of my stickers fading out: