Joined

Sep 27, 2010
Messages

293
Reaction score

314
Points

183
Location
Printer Model

Epson Pro3880
I just came across this
http://www.russellcottrell.com/photo/ArgyllColorPatches.htm
which gives a .ti1 file for an Argyll chart having a very limited colour gamut - all of the 404 patches are neutral or nearly neutral. I thought I would try it to see how it performed for B&W printing.
I generated a .ti3 and TIFF file using the .ti1 file from the link above. Here's what the TIFF looks llike. This is a single A4 intended for the i1Pro but probalby usable with the ColorMunki.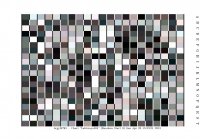 Using this chart I generated a profile for my 3880 on Harman Gloss Baryta, my normal B&W paper. Comparing the B&W response in Gamutvision suggests that the 404-patch small gamut profile is slightly better than the normal 1058-patch profile. The B&W response of the 3880 is very good anyway so I wouldn't expect to see a big difference. These two screen shots show an enlarged portion of the curve at the shadow end. The difference is subtle but quite obvious.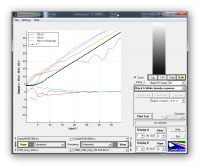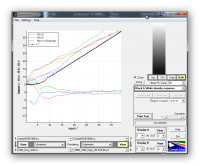 I would be very interested to see if the 404 grey chart works for anyone that has more problems with B&W response. I'm happy to share my .ti2 and TIFF files if anyone cares to try it. Any takers?