Joined

Dec 23, 2021
Messages

5
Reaction score

0
Points

3
Printer Model

Samsung ML-2850D
Hi,
I have
two
toners (ML-D2850B/X/L) for the ML-2850D flying around showing the same problem.
The printing picture itself is okay, however I have black vertical stripes/smear in the background: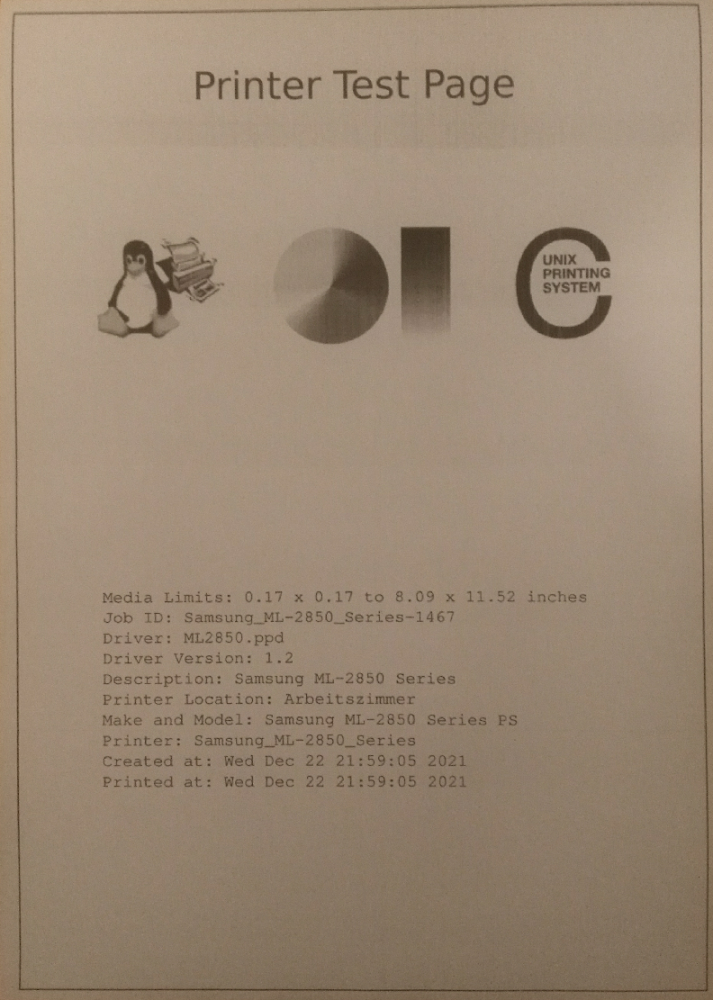 Somewhat okay-ish.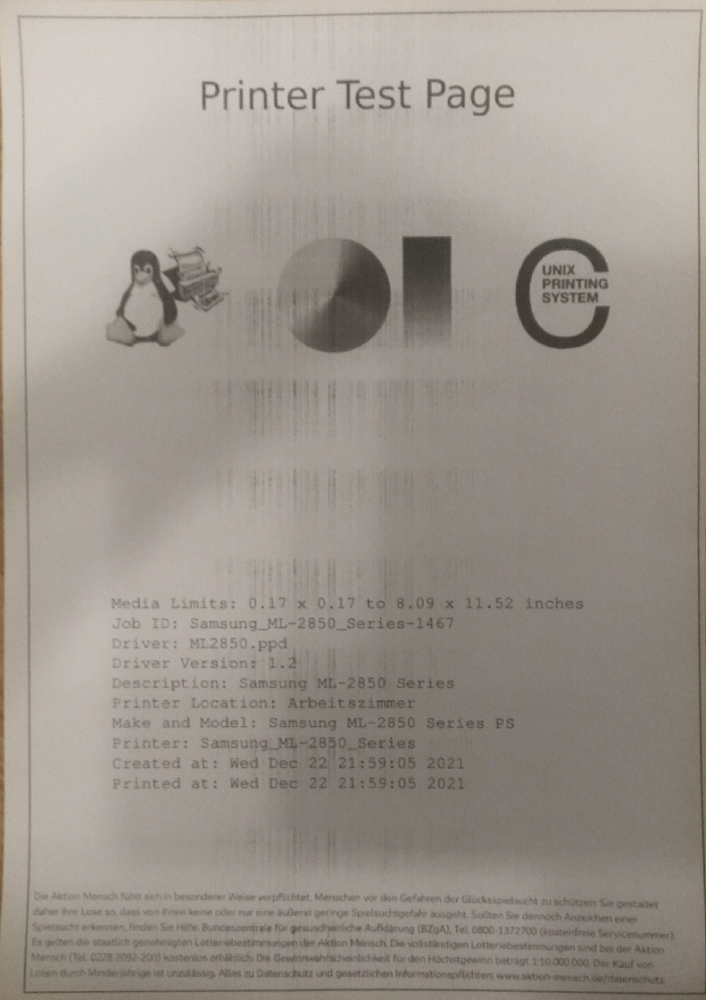 Stripes/Smear in the background (after
one
previous print)
On the opened drum I can see these stripes as well: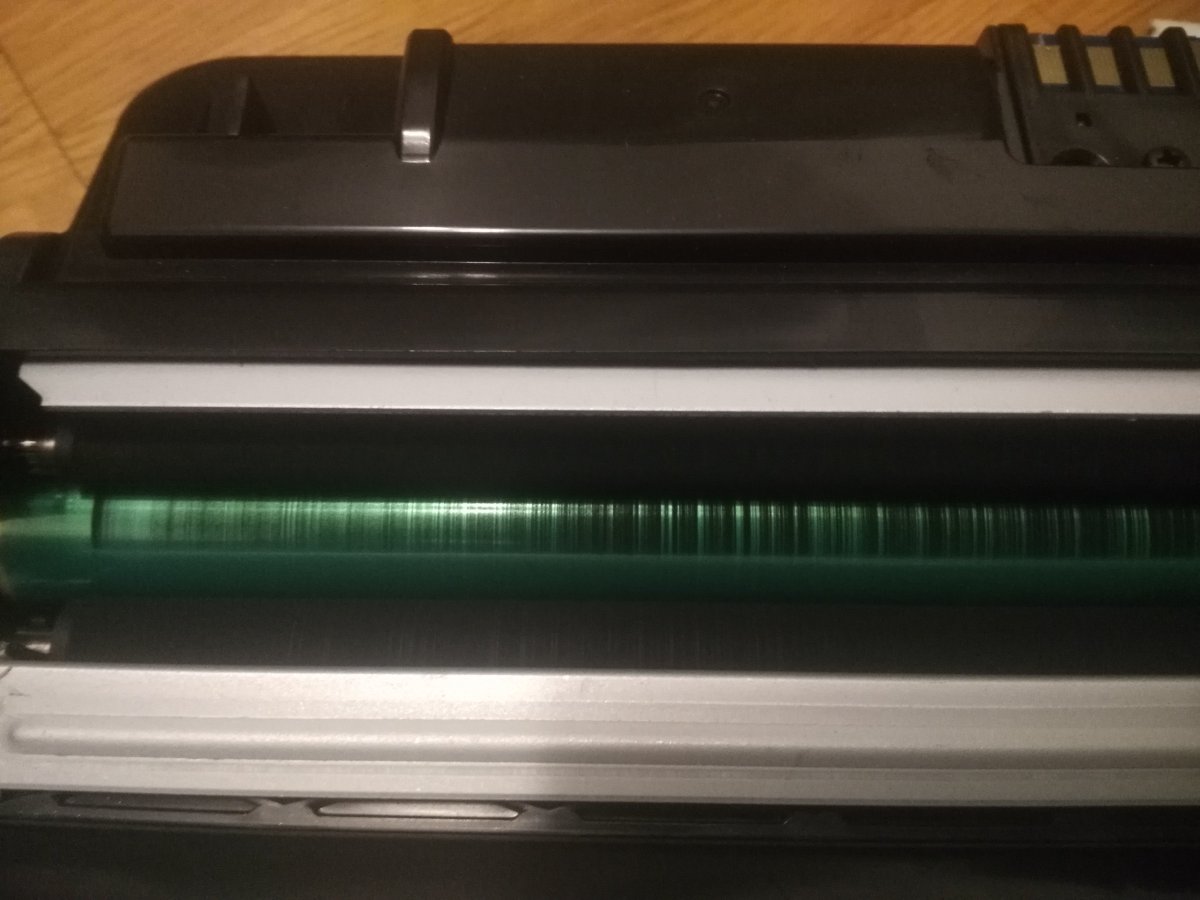 Residual toner on the drum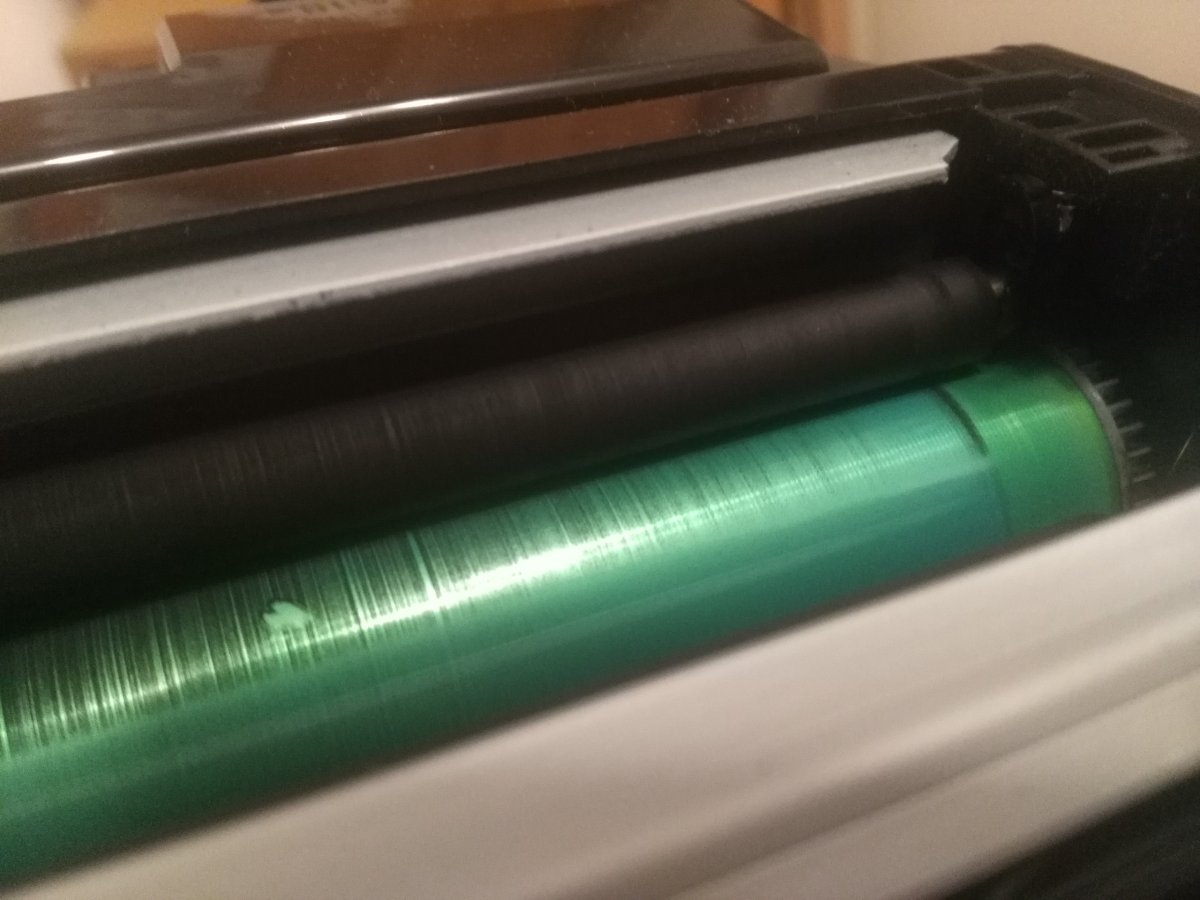 Residual toner on both drum an (transfer?) roll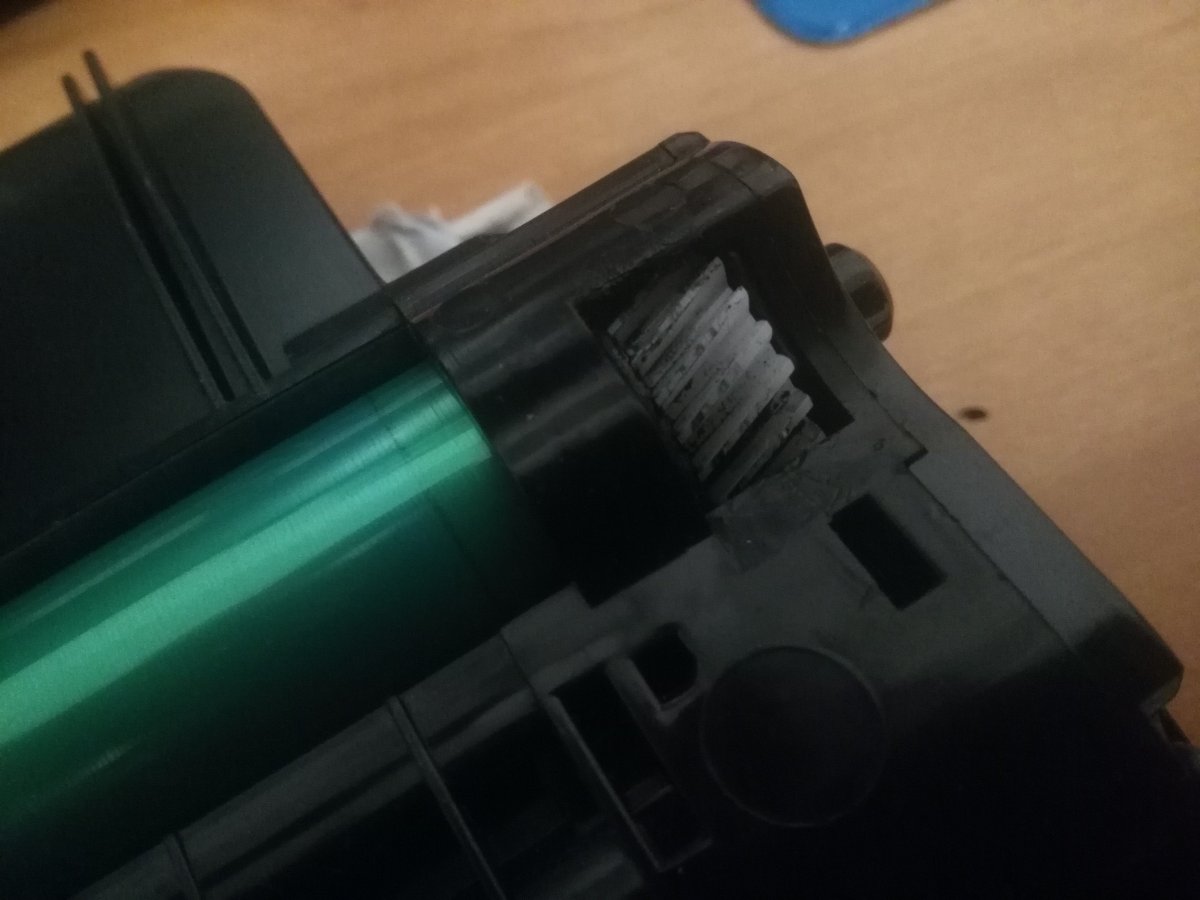 Residual toner even outside the actual drum area
When cleaning and turning the drum, both adjacent rolls keep transferring toner back on the drum. Thus, I can never really fully clean the drum. After thoroughly cleaning (as good as possible) the drum, I get 1 or 2 halfways okay-ish printouts and afterwards I'm back with the smeared background/vertical lines.
I assume one of the blades used for either removing residual toner after a printout or limiting the amount of toner while printing is worn out. Is this a realistic assumption?
If so: Is there anything I can do about this situation (replacing the blades, ...)?
If not: What could be the problem and is there anything to do about it?
Thanks and best regards.
Last edited: