Joined

Jun 27, 2017
Messages

56
Reaction score

42
Points

58
Printer Model

Epson R2000
I have problem with ink dripping from unparked print head - what might be the reason?
What I did:
1. Switched on the printer
2. Lifted the tray for printing cd/thick paper
3. Switched off the printer
4. Switched on the printer
2. Pulled the cable when the head moved to the middle
3. Took the photos (wiew from the front of the printer, through the cd tray: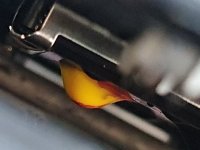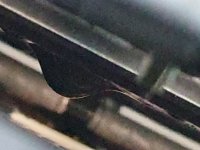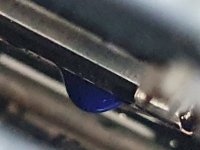 It was slowly dripping down. The problem seems to disappear when I switch to another set of cartridges (currently filled with solvent)
I did a long printing session with solvent cartridges. The check pattern was not perfect, but it was OKeyish. After swapping to normal ink I immediately got black strips printing on other colours (the same problem that I had before swapping ink to solvent):
I was also getting black strips when printing plain colour page. The check pattern, printed with normal inks: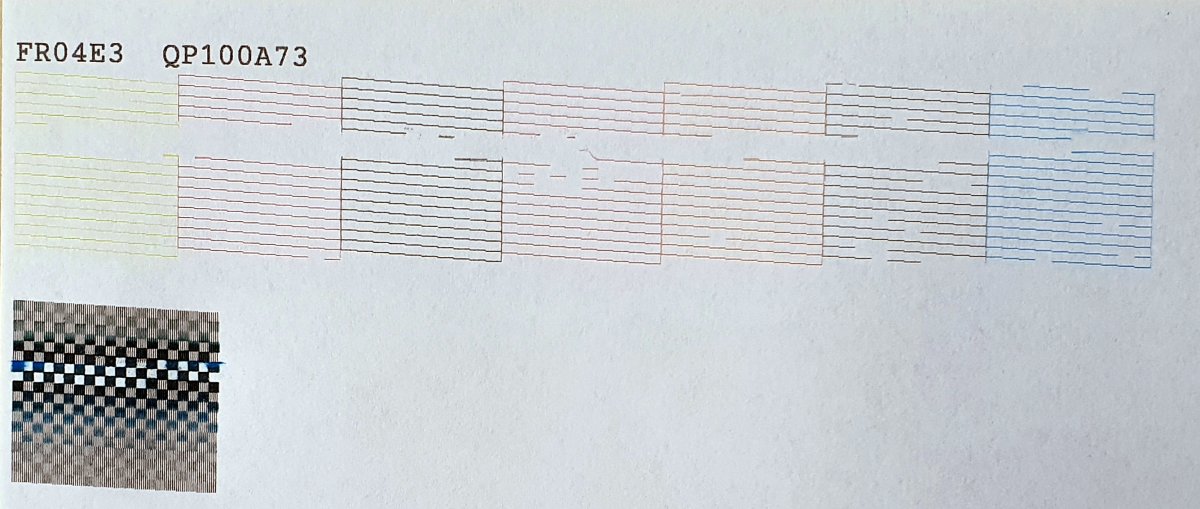 Gap in the middle is most likely from "hanging" drop, switching to solvent cartridges removes it. I keel "the left sponge" as clean as I can. Can cartridge ventilation cause this kind of problems? I had problem with blocked vent line recently, but it seems too be OK now (waste ink tank will arrive soon). Any ideas what is wrong?
TL;DR: Switching to "normal" ink cartridges seem to trigger ink leak through the print head. What might be the reason?