Hello,
With Epson P900 brand new printer, I try to re-create Epson Premium Glossy paper profile.
I can't seem to make it happen. The profile is way smaller and does not reproduce blue colors correct among others.
Profile is made with i1Profiler or Copra 8, no difference.
I use 2945 patch target generated in i1Profiler.
OEM Profile Gamut is 784
I1Profiler Gamut is 681
Printed using no color management in printer driver. Printer software Qimage.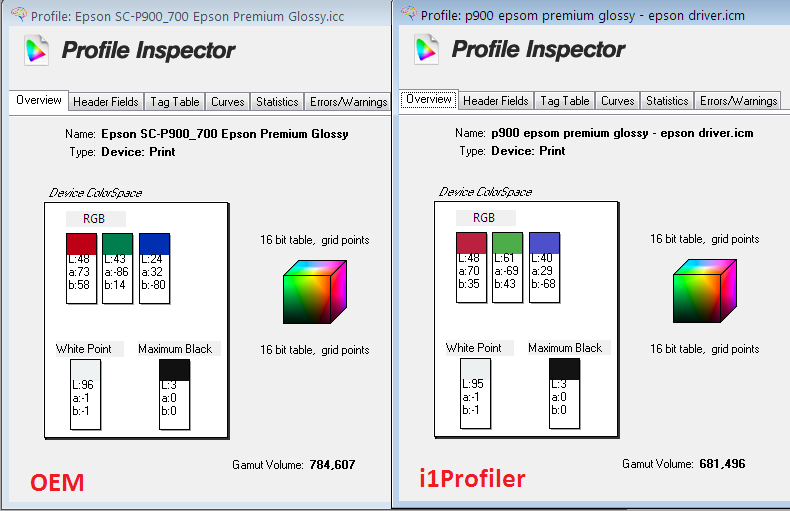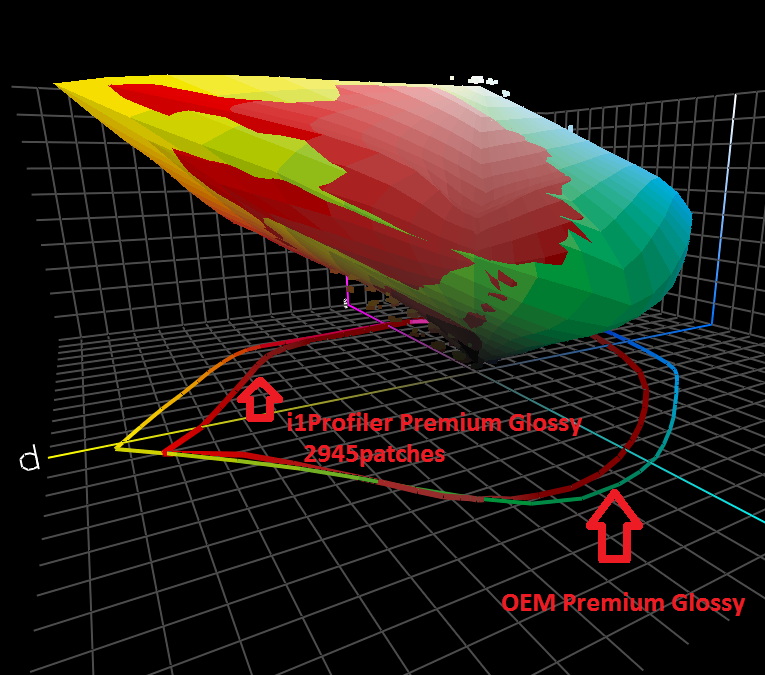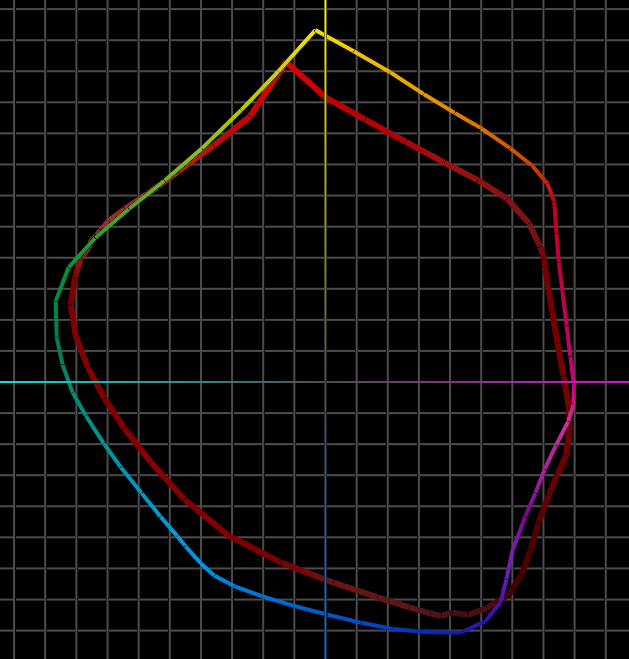 These 2 GamutVision charts show that OEM Epson profile has way larger BW error, that is to be expected as it is generic one fits all type profile.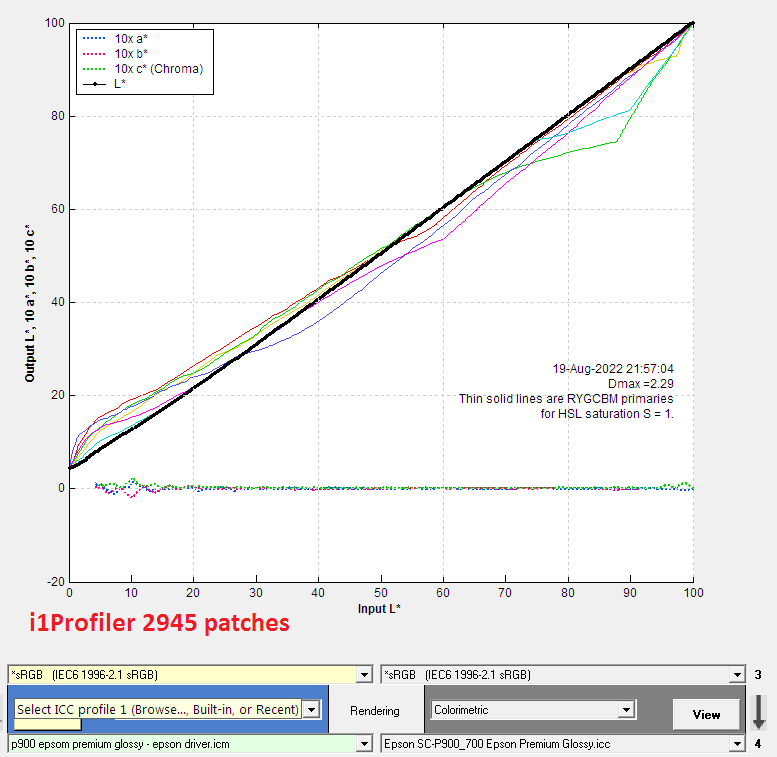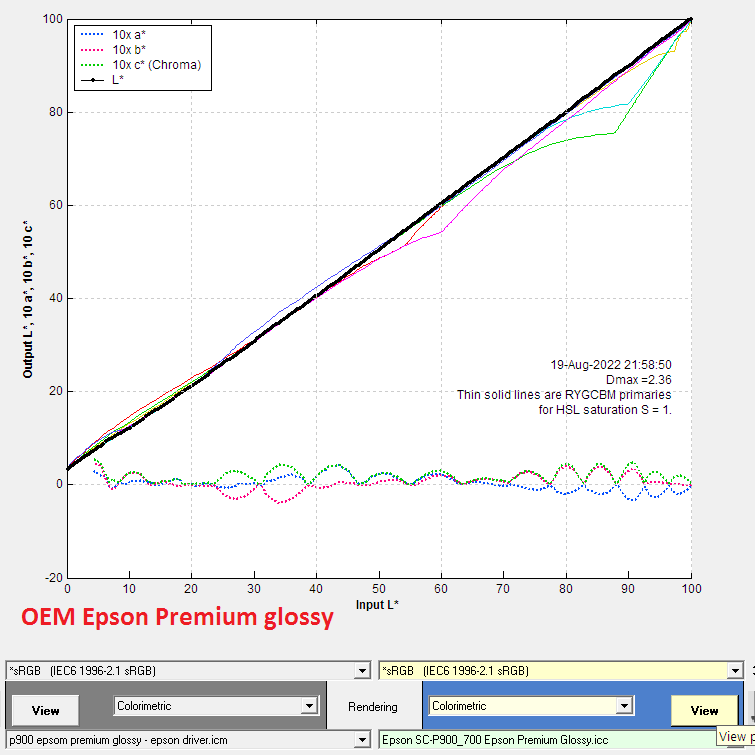 Last edited: