As feared a report about my experiences.
My goal is not perfection, but fun with printing without worrying about the cost (the main reason why most people abandon and sell these nice printers to us refillers
)
As advised by Jose Rodriguez I started printing the Printer Evaluation Image (the one with the strawberries) with the remaining OEM ink on Canon Photo Paper Plus Glossy II in high quality.
I made then a profile (ColorMunki Photo with i1Studio software) for the ALDI 300g glossy paper, IMO a close match in gamut and surface (12c/page versus 48c, it makes no sense spoiling the gains on ink to expensive paper) and printed the image.
I could not discern much difference between the 2 images.
I then replaced the OEM Color Optimiser by the one I bought from Precision Colors for the PRO-10 (to overspray PRO-9500II prints) and printed the same images again.
This time the ALDI paper had a tad less gloss, but really difficult to see.
As a last step I replaced the 9 remaining carts by the inkset sold by Octoinkjet.co.uk (with the regular PBK and R), profiled for the ALDI paper and printed the Evaluation Image.
I was surprised to see nearly no differences in the red strawberries, all other colours were the same, only dark blue was less. Nevertheless the OEM gamut is wider.
The most striking difference was the much less deep black.
But I had no adherence problems (as Octoinkjet warned) on the ALDI glossy paper.
At the end I compared the last image with one printed with the PRO-9500II and the Precision Colors enhanced inkset I use since years with great satisfaction.
The PRO-10 image has blacker black, the red is visibly deeper, yellow is a bit punchier but dark blue is better on the 9500. Also a bit further in the green, but this has been dropped for CO.
No more gloss difference, wich was most annoying in the reds and peoples eyes (making them looking blind at certain viewing angles).
I agree that for practical reasons I compare apples with oranges, but I am satisfied with the results and pleasantly surprised by the Octoinkjet PRO-10 inkset.
Since I have said A by buying the PRO-10 I think I must say B and buy a better black.
I still have a full OEM PBK.
Other options are the enhanced PBK from Octoinkjet or the one from Precision Colors.
I still don't know if Octoinkjet's CO is as glossy.
Attached the gamut of the ALDI paper with PRO-10 OEM (image 1) and a comparision between the PRO-10 and the PRO-9500 with the 3th party sets discussed (image 2: PRO-10 less opacity).
The depth of the blacks seems not to be visible on the gamut, if an expert can give me some clues how to measure this ?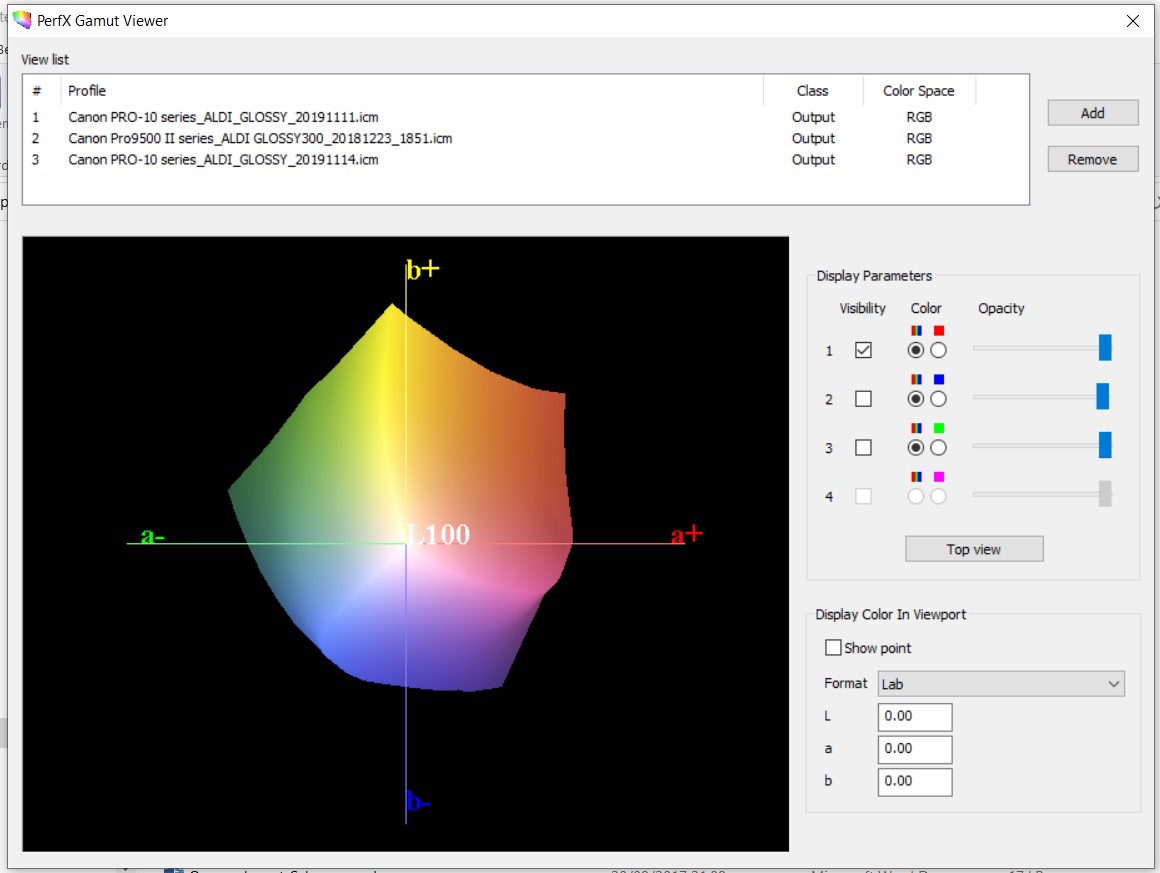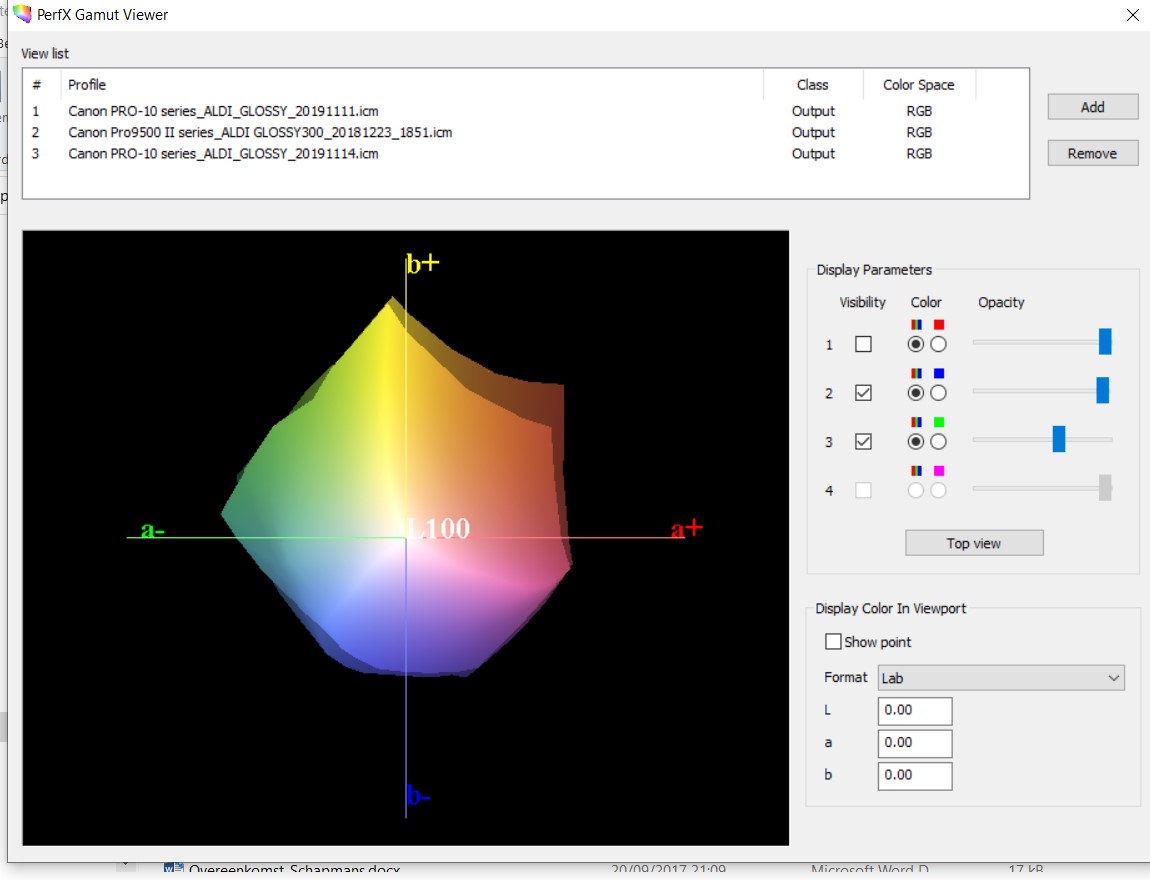 Last edited: