Joined

Jan 25, 2020
Messages

13
Reaction score

4
Points

13
Printer Model

Pro9500 MkII
Hello everyone,
here's the situation
Bought time ago, used very few but always kept clean by changing original cartridges time to time.
During a move to another apartment I forgot to put new cartridges in it, it rested for many months and I discovered that my print head got clogged.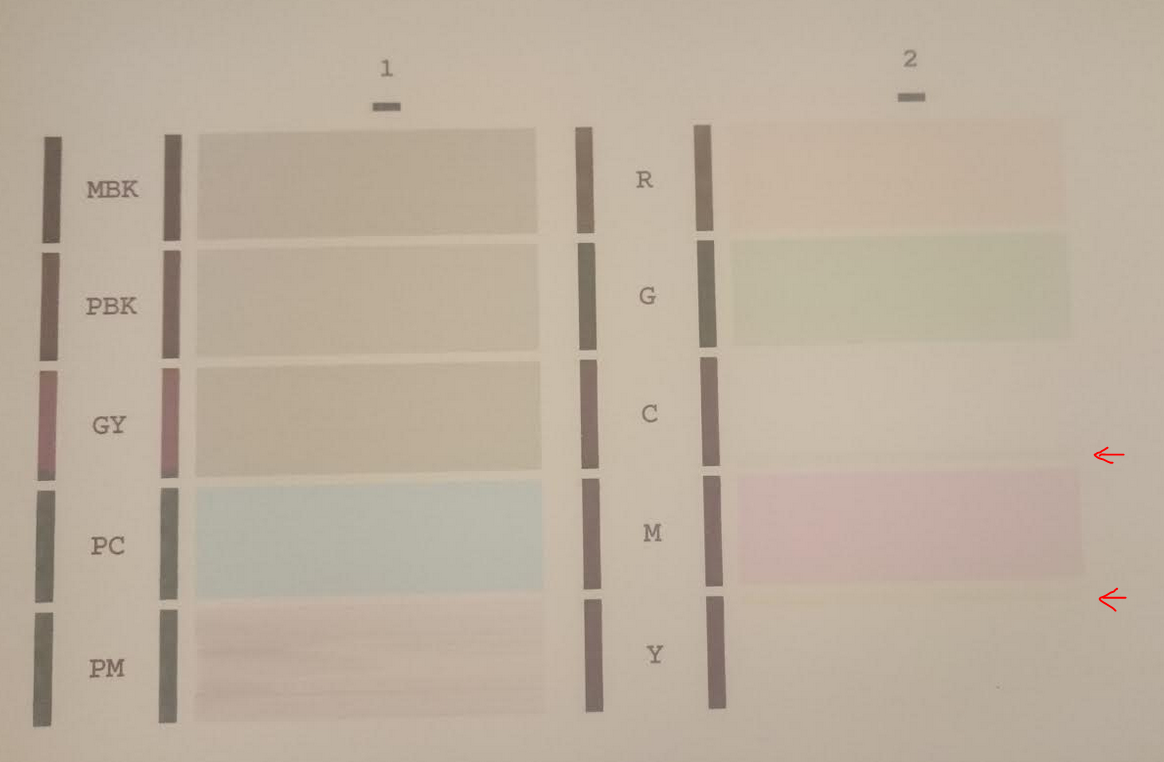 Putting in oem cartridges and doing from normal to deep cleaning and only nozzle check print tests did not solve the problem.
Tried putting the print head under water, let it dry and then tried various other deep cleaning and wasting time and money with first original then third-party ink (InkTek).
Nothing to do, the print head is still clogged, the printer is now dirty, and I got a pair of times a B200 error after various deep ink cycles because the print head block got blocked near the sponge probably too full after many deep cleaning.
In order to get the printer working again I switched it off, unblocked roughly the printhead block from it's position to the center of the printer, removed both printhead and cartridges turning the b200 error to print head missing, switched down, putting the print head and cartridges back and everything got working again but with the print head still clogged.
So till now I stupidly managed to:
- Not being able to unclog the printhead - probably the pigmented ink that 9500 uses does not dissolve with water and the water itself act like when you mix oil and water.. practically uncompatible
- Dirtied the printer a bit, the roller are full of dust the sponges are full and dirty
- Almost ruined the moving belt of the printer that emits a little different noise compared to the regular one
I'm trying to understand what's my best and more cheap option to getting this printer get able to work again.
I'm worried to bring the unit to a canon assistance store because many times happened me they tell bull$hits about the actual status of the printer inventing problems and telling there are too many things wrong to fix..
In my opinion this printer needs a cleaning, the rolls and the waste ink items cleaned and changed and the print head changed or if still possible cleaned.