Joined

Jun 3, 2021
Messages

3
Reaction score

2
Points

3
Printer Model

Epson WF-3520
Hi,
I have an Epson WF-3520 and I haven't been printing much in the last 2 years. Lately, I noticed some kind of a sponge/velcro thing moving about in the whole area marked in red: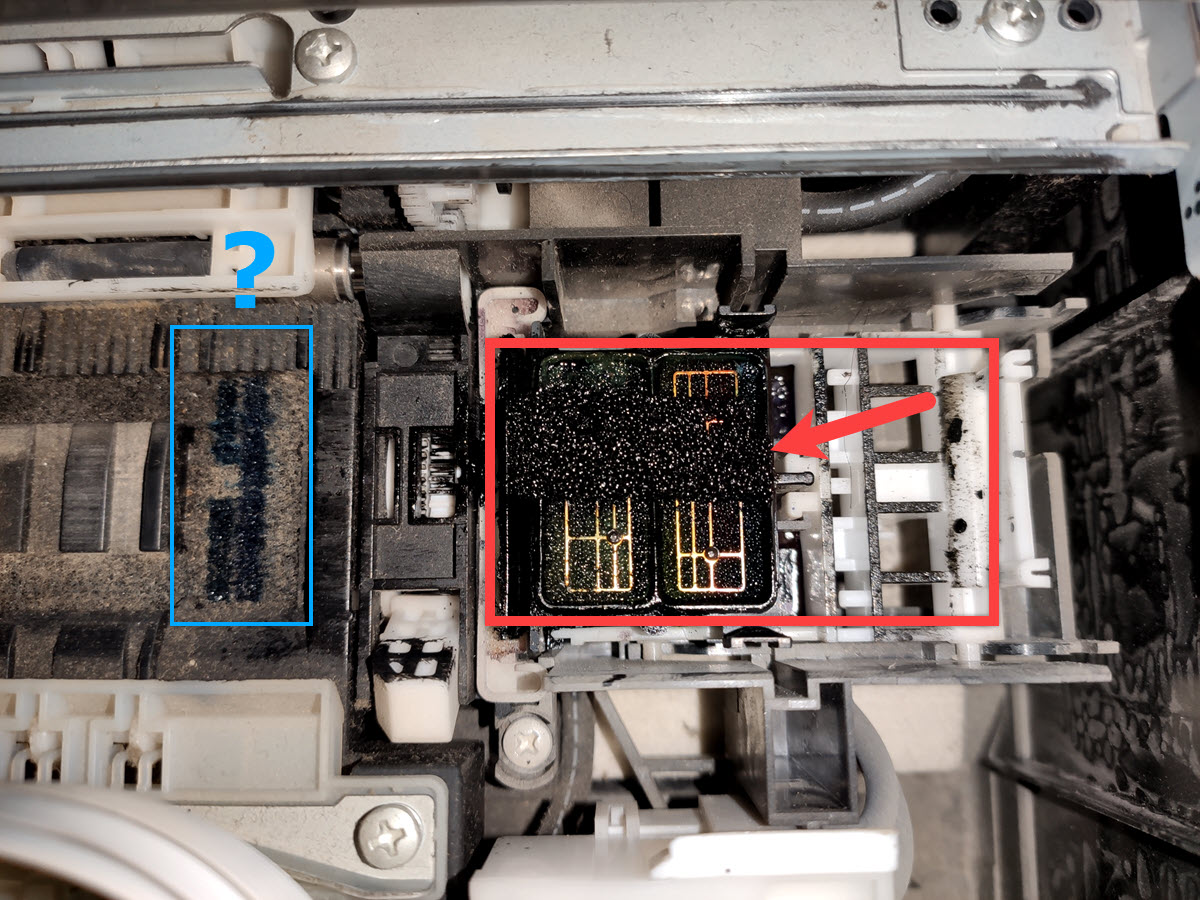 I don't have experience with the technical stuff and the hardware aspect of printers. Where did this sponge come from? Is it normal to move around and not be tied to something? Where is this thing supposed to be?
Is this by any chance the reason why im getting poor printing quality lately? Some colors are overlapping and I get a different color than what it is supposed to be. I almost gave up and bought a new printer because of this, but I decided to give it a second go by trying to clean the nozzle and so on, but no luck. I wasted a lot of ink cleaning the nozzle over and over but it keeps printing the same pattern everytime.
When fidgeting around with the cartridges and moving the printhead (or cartridge?) housing, I saw this sponge and I thought that it could be causing this issue all this time. I've seen this sponge move around from time to time (sometimes it goes on the far right and floats on top of that white plastic) but I didn't pay attetntion to it because my prints were coming out great, until now. Should I nudge it some place and make it vertical?
Also, what's with that blue smear on the left? Is this normal? I really have no idea what im looking at here.
I haven't been caring much for this printer by cleaning the inside of it and keeping dirt out, unfortunately. I hope I can get this fixed by myself because I see no need to buy a new printer after this had served me for 7 years with not much issues.
Any help is really appreciated, thanks.
Last edited: