Printer VIP
Platinum Printer Member
Joined

May 29, 2007
Messages

2,494
Reaction score

1,156
Points

313
Location
Printer Model

Epson SC-P800,WF-7840,XP-15000
Today I tested my Clear Ink Base I posted at the Epson section and I was brave enough to refill some old 570 cartridges who where completely dried up with a mix of 30 parts of Fujifilm Drylabs ink and 70 parts of my CIB mixture and put them into my Canon IP-7250 printer for the magenta and cyan position:
I used my light magenta/light cyan mix that I do not use anymore because I sold my Epson 1500W: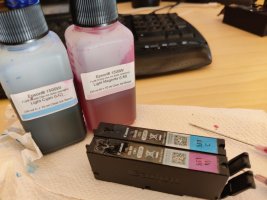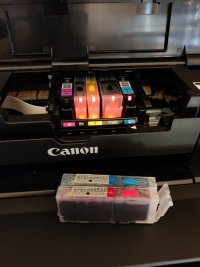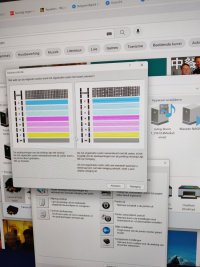 And this is the result of the nozzle check (the PGB black was a bit clogged but that was pigment ink, but the cyan and magenta position with my mixture of Fujifilm Drylabs and CIB is perfect: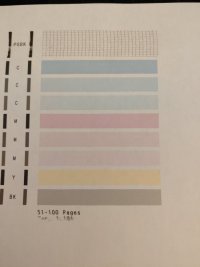 I printed a picture too with a profile made for Inktec left picture: Cyan and Magenta filled with LM/LC made from Fujifilm Drylabs and CIB base and right picture with pure CLI-8 compatible ink from Inktec (all other colours: Yellow and PB were always Inktec):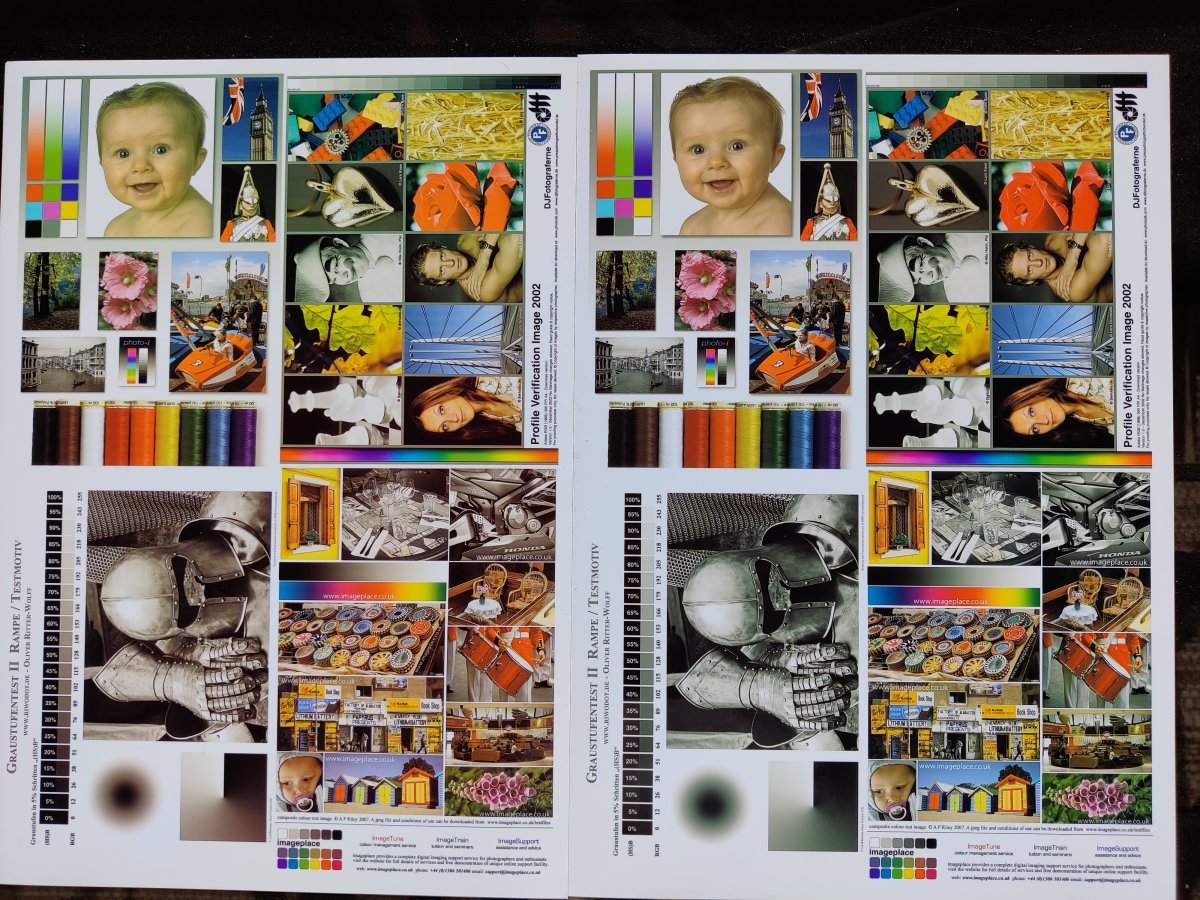 As expected the left picture with the light colours (LM/LC) will give less vivid magenta and cyan, but you can see the ink mixture of Fujifilm Drylabs and my CIB works perfectly in Canon bubblejet print heads too and no clogging at all. Ink seems to be plenished fast enough through the nozzles and there was no pooling at all (Netbit Glossy 300 gsm paper from Aldi). Both pictures were printed with the same profile just to see how the two inks behave. As expected the magenta and the cyan was less intense on the left picture, but print quality was the same.