Joined

Jan 18, 2010
Messages

11,800
Reaction score

5,521
Points

403
Location
Printer Model

Canon were, BUT 3D are better.
Well it had to happen sooner or later when something is not made properly then failure is just one step away, and that's exactly what happen last night to my 5 Lamps.. It's not nice to admit to failure but hell shit happens..

When putting the reinforcement pole into the centre section, I didn't anchor it to the concrete base and only relayed on the strength of the column held on with bolts to hold everything up.

When I started the printing I taught (wrongly) that 40% fill would be enough strength for this type of project and clearly it wasn't, but funny enough I did increase the fill % on the lantern support tubes and they were very successful.

We got hit by a bit of fierce winds (gale force) and heavy rain and I watched the 5 lanterns bounce all over the place and was amazed how well they stood up to the huge gusts, but later the Feckin thing collapsed in a heap when the base structure broke.

Now I know what I know, and will start again but this time use 100% fill on the centre column and 70% on the lantern tubes, and I reckon I may be able to salvage the top section, otherwise it's a complete whole print again..
She got caught in a North by East wind, right down the driveway the only Feckin spot I didn't have trees for protection..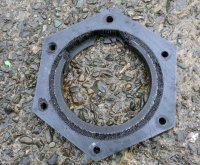 This is where it failed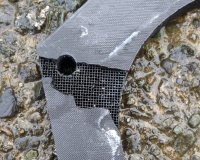 The Fill %..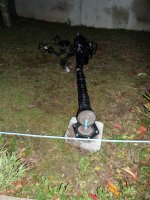 How she fell..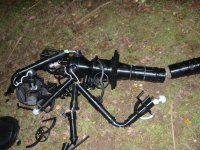 Very small debris foot print..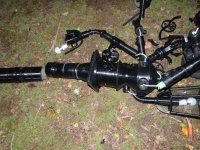 Not much to look at now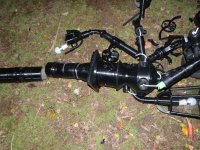 FUBARED .. Click to enlarge...