Joined

Jun 30, 2009
Messages

151
Reaction score

80
Points

161
Location
Printer Model

Epson R3000 - PX720 - P50
The colorimetric table will be colorimetric, so if you pump L*a*b* 0,0,0, into it, it will give you the color with the minimum delta E to that target, which may well not be the value with the lowest possible L*.
Here's a .ti3 and ICC profile (standard arguments) for you to have a look at:
https://drive.google.com/drive/folders/1Kjj9MPnd6OMTLkTZlTkokXfypu-cS8pP?usp=share_link
Notice how the red colorimetric output curve ends at a value of 26? Eventhough the max. black value is indicated as L=4.3, this shifts to L=10 with BPC enabled (measured and confirmed) and I do not understand why. Also interesting: the perceptual table has a deeper black (L=3) and ab values closer to the paper white point. Do you know why this is happening?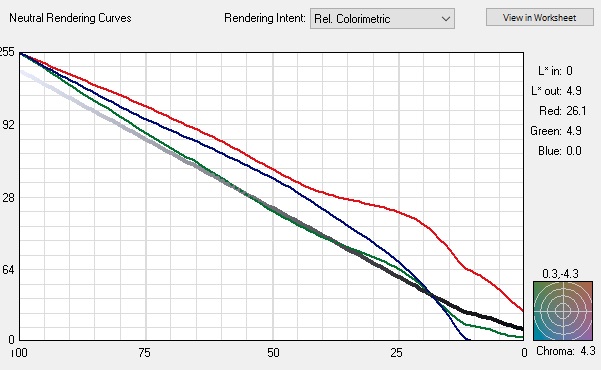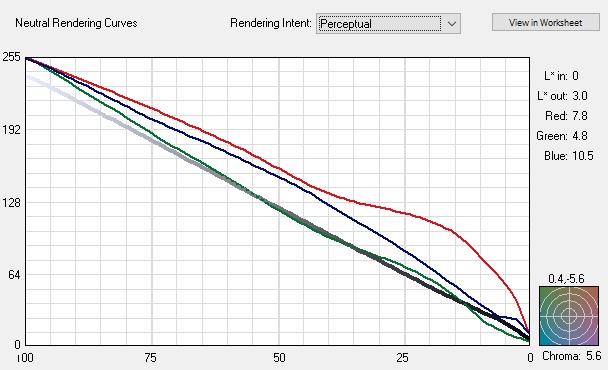 Post #16 in this thread shows the RGB data sent to the printer. The elevated blacks are easily visible...
Last edited: