Printer VIP
Platinum Printer Member
Joined

Jan 18, 2010
Messages

15,274
Reaction score

8,431
Points

453
Location
Printer Model

Canon/3D, CR-10, CR-10S, KP-3
I have just pick up a nice OKI 3640 Colour Digital SRA3 printer for free, its ten year old and has done thousands of prints, but has been serviced through its life..
The only down side of this beast is its weight (76 Kg) and I had a hell of a time getting it in and out of the back of the car, I managed to sit it nicely on my bench next to the computer, it was the only bench capable of taking the load.
I was able to rearrange the computer room with not much trouble, the Maxify had to be moved over the top of my Pro 9500 where I have spare powered sockets and USB Hubs, and now that I got everything in and working it was time to give the new beast a try..
I printed a few odds and ends then decided to try it on a photo print, it was never meant to be for colour photographs, only graphics where it excels..
This is a harry Potter print and the top print is from my Pro 9500 on glossy paper and the second is from this OKI on plain 150 gm paper, they were both scanned with no editing and were put together with Photoshop..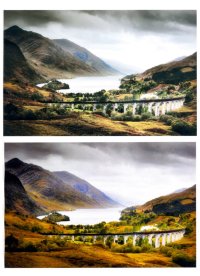 Click to enlarge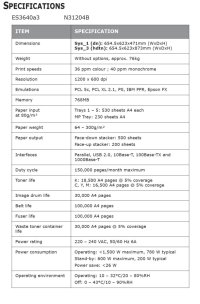 Now that I have this thing, I reckon I may have bitten off more than I can chew, because I don't really know what I'm going to use the darn thing on, but I just couldn't turn it down.. Sucker…