Joined

Jan 18, 2010
Messages

12,521
Reaction score

6,158
Points

433
Location
Printer Model

Canon/3D, CR-10, Ender-2, KP3
To start with, and to save guys reading back to some old threads, this is how I setup my test.
I used 4 different types of papers for my test sheets on a 4 colour iP4500 and set to high quality, so nothing fancy using the 3rd party dye ink that I've has had for quite some time.
The paper types used were plain 80 gm copier, a Premium 120 gm copier, an unknown 90 gm Matte Photo paper and Sihl glossy photo paper from Lidl, one set was laminated and the other set wasn't
I placed the test sheets in a south facing shed window on the 28th of April and removed them on the 1st June, that was 34 days exposure to whatever the weather was at the time, I can't measure the UV or ozone levels so there's no point in asking...
Now you can clearly see from the results just how well or bad theses inks and papers stood up to the harsh exposure placed upon them, under normal circumstances no one in their right mind would actually do this to their own prints and expect them not be badly affected also.
I have cut the test sheets into 3 pieces and laid them out side by side, I have named them Laminated, naked, (Unlaminated) and the originals (Not exposed) in 4 categories Photo Glossy Paper, Premium Copy Paper, Matte Photo Paper and Plain Copy paper.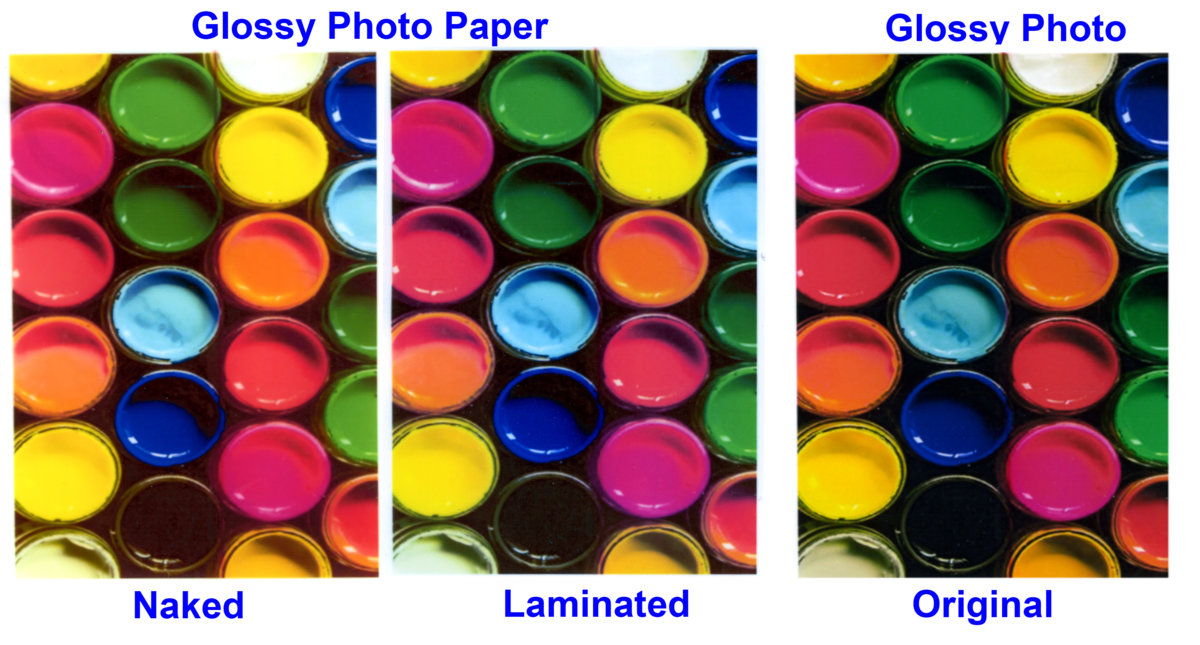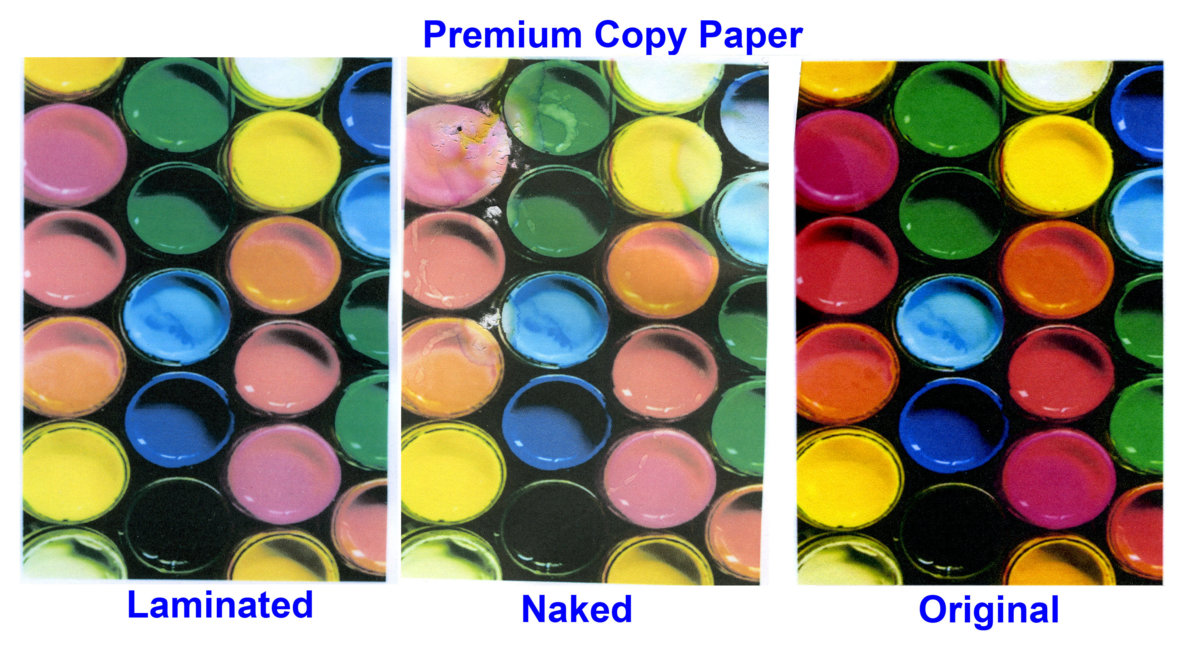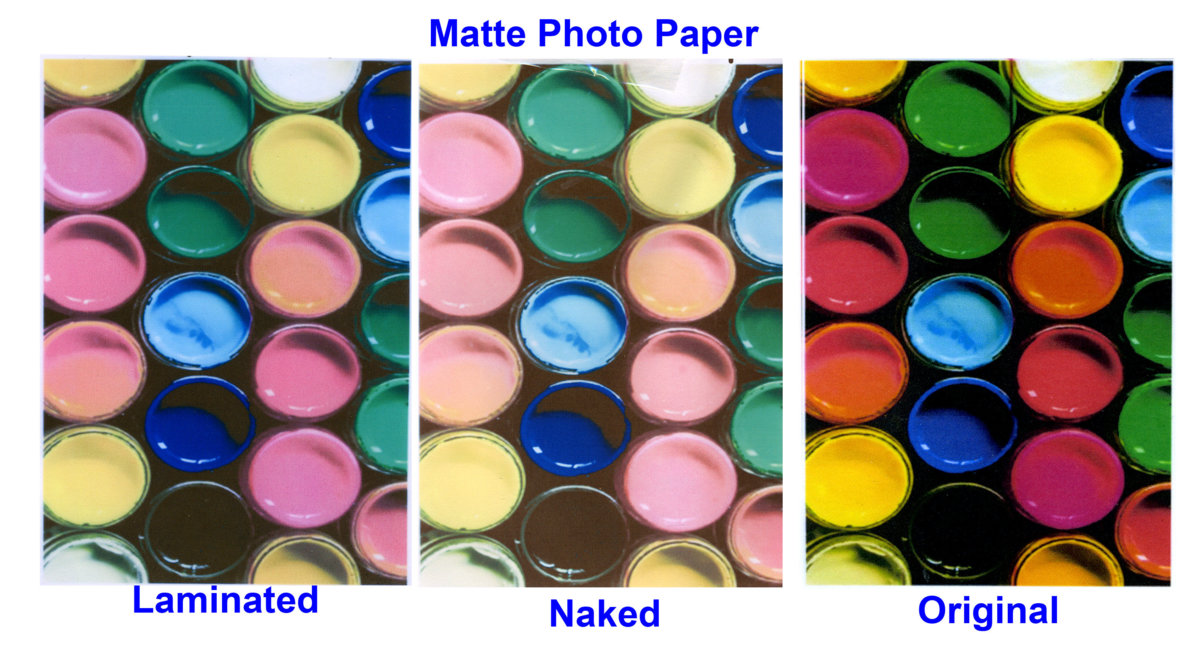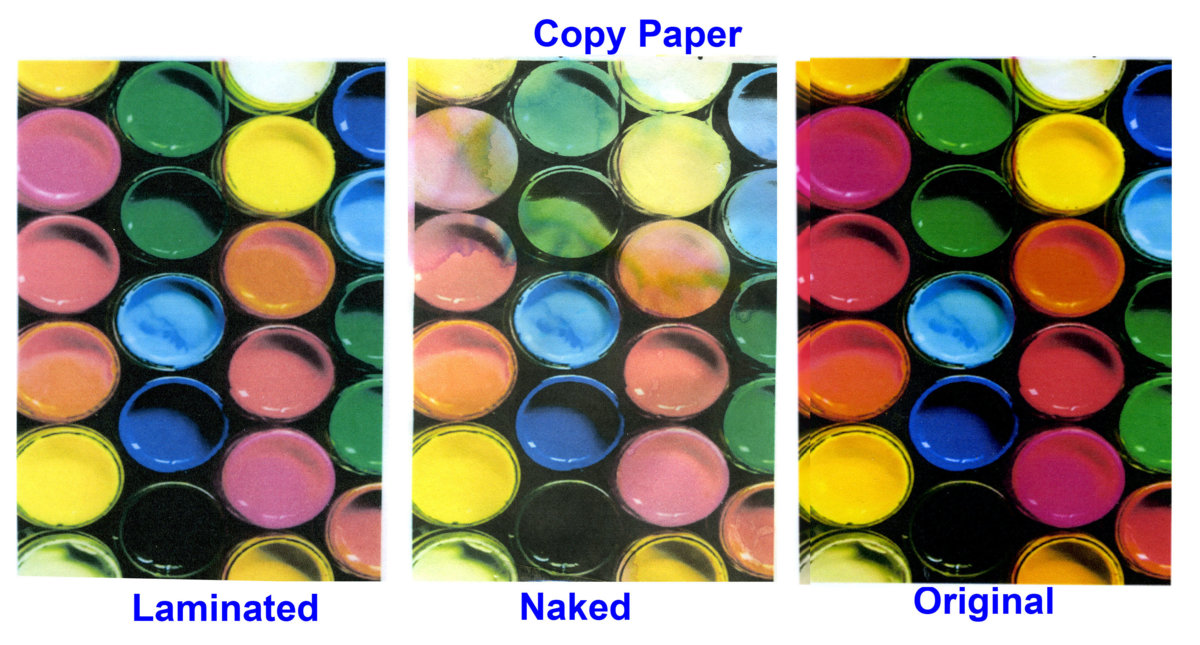 I did this test to show that ALL dye inks will fade when exposed to harsh UV and ozone conditions, no matter how much you try to protect them, regardless of which brand of dye ink and paper you use, this is just how all dye inks will behave in the wrong environment.
Now some might gather from this test that 3rd party dye inks are no good for displaying photo around your house, but that assumption would be completely wrong, a total falsehood.
Because I have photos hanging in my house and they still look pretty darn good despite the many years then have been there, but I wouldn't for a moment ever think of selling prints made with 3rd party inks, that would be fool hardy, because pigment inks are essential for any commercial venture...