Printer Master
Administrator
Joined

Nov 3, 2004
Messages

2,478
Reaction score

826
Points

297
Location
Printer Model

CR-10, i560 ,MFC-7440N
My Mazda 6 didn't come with any good options for a coin tray. Originally I printed one of these:
https://www.thingiverse.com/thing:1480499
I even sprayed it with a bunch of coats of plasti-dip. It worked pretty well... until it fell apart. I realized I had printed it too fast, or with bad filament because it had totally separated layers.
I also realized that the coins slid around a bit, so I thought I'd take this opportunity to remix things and design a better holder.
My first design was to take a slanted coin tray like
this
, but the coins fell and slid around a lot.
The 3rd design was to create sections that would hold just a few coins vertically... but the coins still bumped against each other and would make noise clinking around on a bumpy road.
THEN I had the idea to make a spring-loaded coin dispenser! It took a few iterations, but it ended up exactly like I wanted!!
So, I combined these two "things":
Mazda Coin Tray:
https://www.thingiverse.com/thing:1480499
Coin Dispenser:
https://www.thingiverse.com/thing:3508659
I also added some slits in the side as "windows" to see how many coins were inside
I'm only holding spots for quarters and dimes. I'm not a fan of pennies and nickles, so those can go into the bigger openings until I get home from a trip and empty them out into my desk coin sorter.
My "Thing" is posted here: https://www.thingiverse.com/thing:3661638
Here it is in action:
Final:

Bits: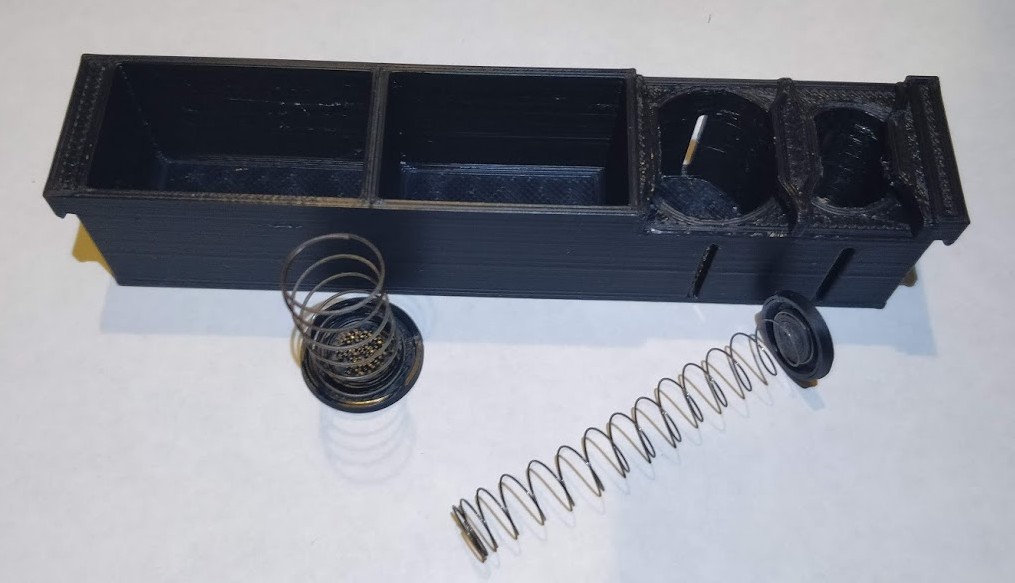 Iterations: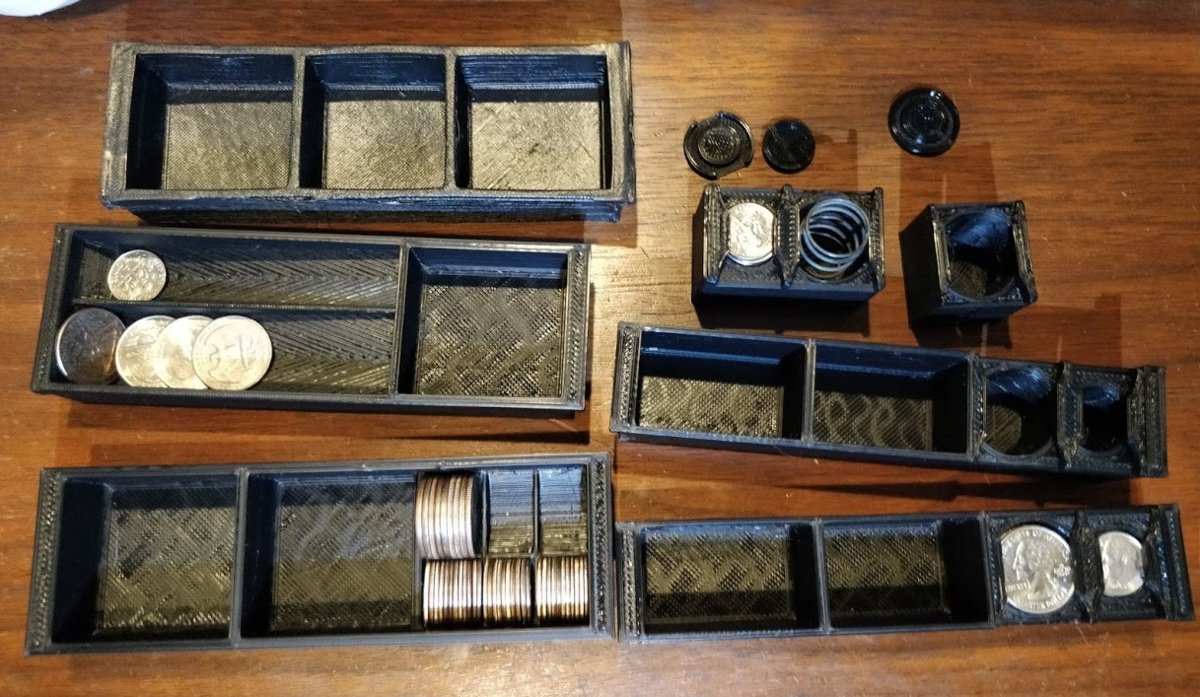 Last edited: